Tasty Matoke Recipe By Cooking Tasty African Dishes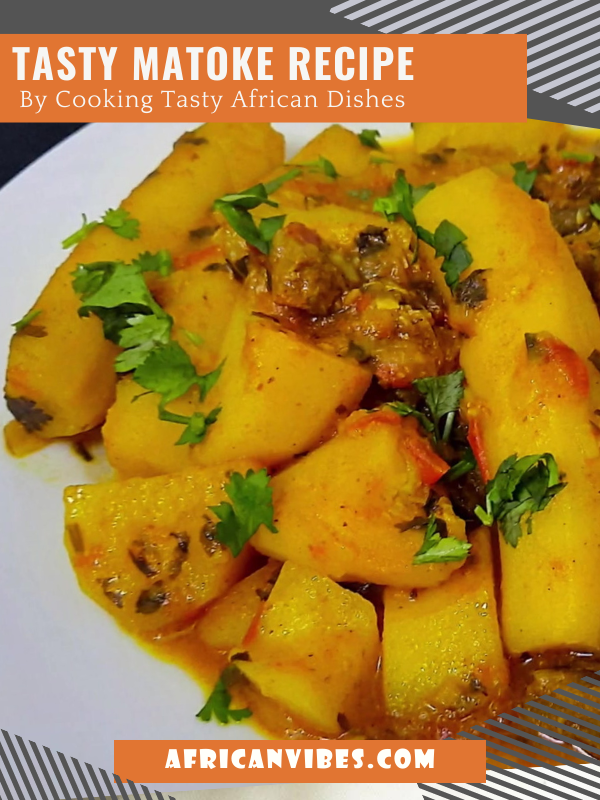 Tasty Matoke Recipe comes from the family of bananas known as the East African Highland bananas. It is a variety of banana indigenous to southwest Uganda. Green and unripe banana is mainly used for cooking. Cooked and mashed Matoke is the national dish of Uganda.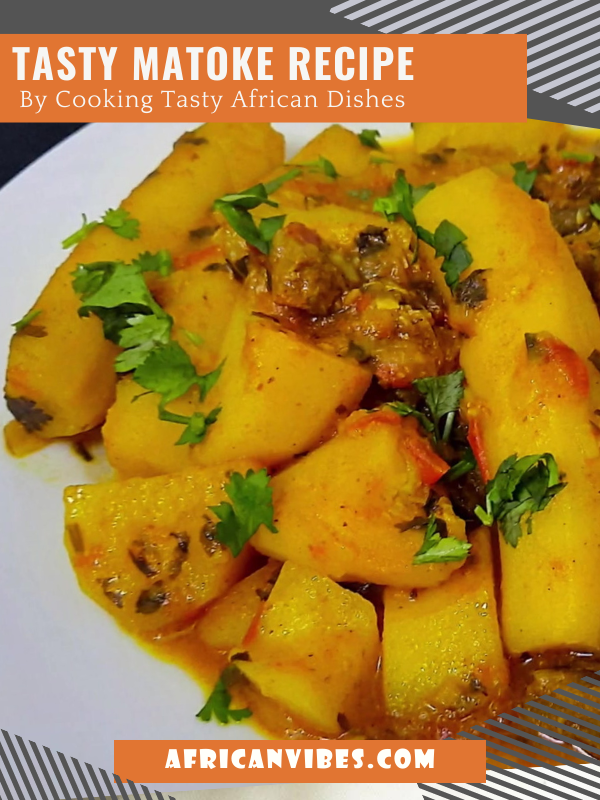 Prep Time10 mins
Cook Time35 mins
Total Time45 mins
Lets cook a very simple and tasty recipe from Africa. We cook green unripe bananas (matoke) together with potatoes and boiled beef. Matoke is a variety of banana from a family of bananas known as East African Highland bananas. Matoke is sometimes referred to as plantains. Make sure to place the bananas in salted water immediately after peeling to avoid discoloration. Hope you will enjoy.
1. Chop the onions, fresh coriander, tomatoes and peel the green bananas and potatoes. Before you peel the green bananas apply oil on your hand so that the green bananas won't mess up your hands
2. Put them on separate bowls
3. Add cooking oil saucepan then add onions. let onions cook for a while.
4. Add crushed garlic
5. Add tomatoes
6. Add sweat tomatoes 
7.  Add two chili beef cubes and curry powder and let it cook for a minute and add just a little bit
of coriander
8. Add my boiled beef and let it cook for five minutes.
9. Next add the potatoes and simmer them for five minutes before adding the hot stock that is boiled.
10. Now I add hot water and let it cook for 10 minute then the my green bananas