The Ghanaian Green Chilli Sauce (PETTIE BELLE, KPAKPO SHITO) BY NDUDU FAFA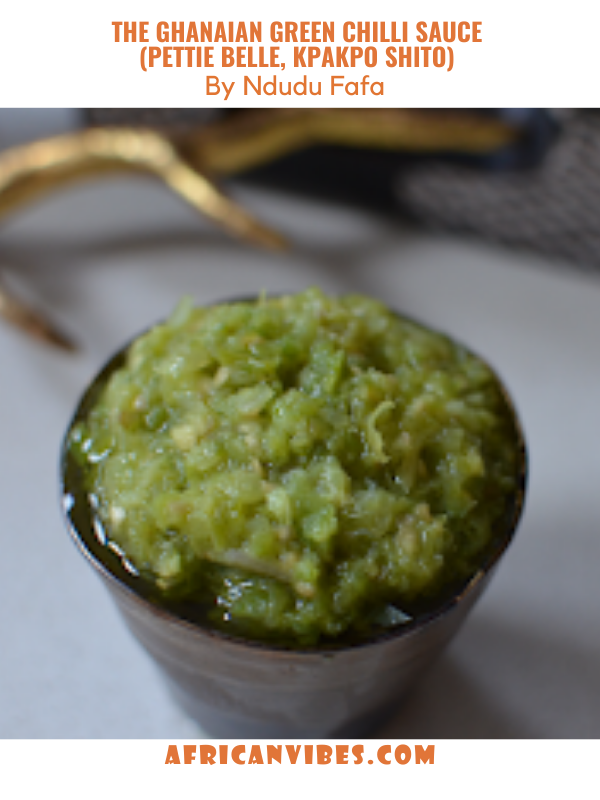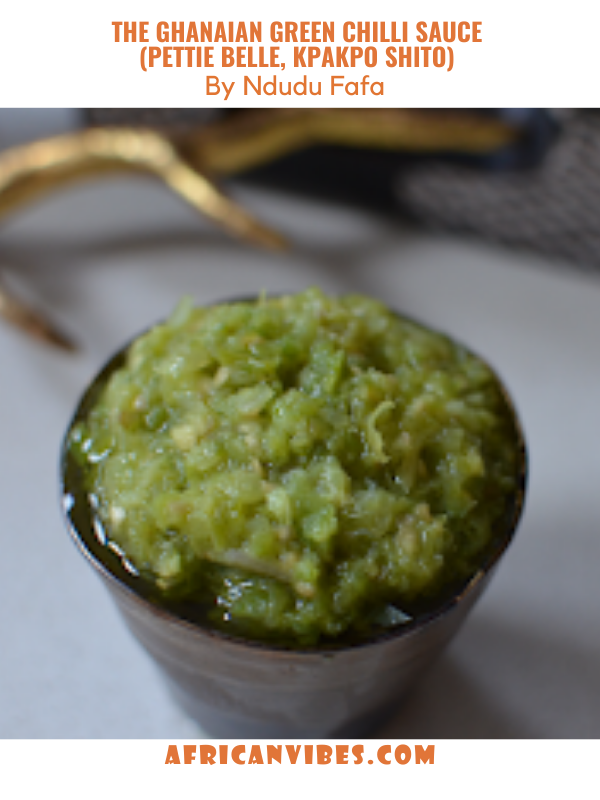 This recipe is for the famous Green Chilli sauce, known as 'Kpakpo shito'. It's known as 'Kpakpo shito' due to the type of Chillies used in preparing the sauce. Kpakpo shito are Pettie Belle Chillies, which have a unique spicy and fragrant taste. You can use other Green Chillies for this recipe particularly Jalapenos, however it's best to get the Pettie Belle Chillies for this recipe.
'Shito' in the Ga language from the capital Accra, Ghana, West Africa means 'Chillies'. There are variations of the Chilli sauces in Ghana, ranging from the fresh type (which is more of a spicy, ground Salsa in an earthen clay bowl ) to the cooked variation which is the black Chilli sauce and Kpakpo Shito (The Green Chilli sauce). The sauces are usually enjoyed with Kenkey, Grills, Banku , Yam etc.
50
g
of Pettie Belle Chillies