The PERFECT NJANGSA Sauce Recipe By Cooking With Claudy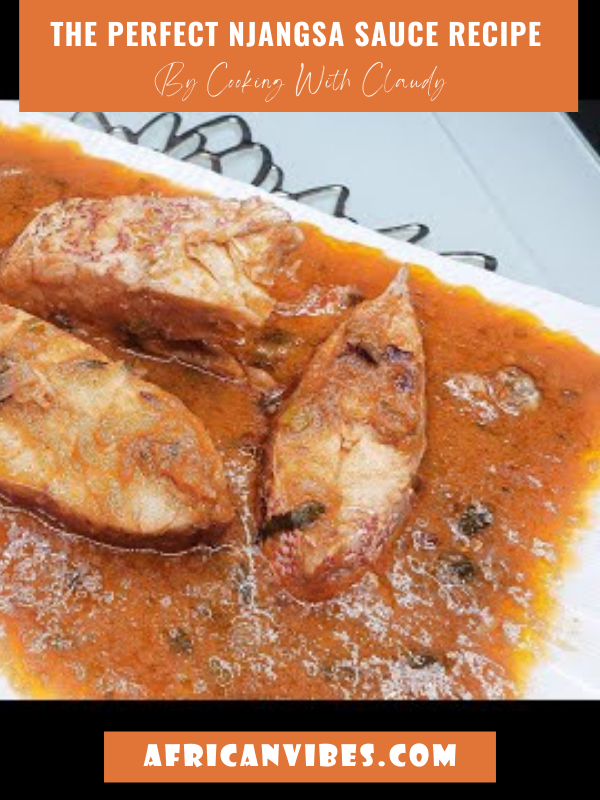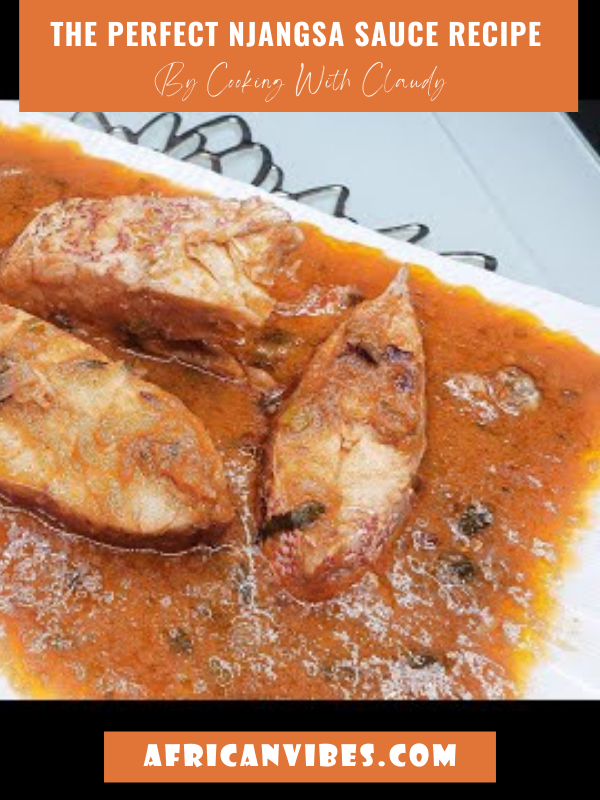 Prep Time15 mins
Cook Time20 mins
Total Time35 mins
This Njanga Sauce Recipe is a Cameroonian dish enjoyed in many homes. It's main ingredient is NJANGSA, which is a round, dull Yellow Colored seed like ingredient and we will use the grounded one. it can also be cooked with pork, beef, fish or whatever and enjoyed with Plantains, rice , yams etc.
1 tbsp Ginger and Garlic paste
 In this recipe you, can definitely use any fish of your choice.
Slice and blend the tomatoes and add ground Njangsa
Dice the green onion and the parsley
Pour the blended tomatoes in a bowl, add the ginger, garlic paste, fish and other ingredients except the diced onion
Sauté the chopped onions for about 3 minutes and pour in the mixture in the pot
Add two cups of water,  cover the pot and let it cook for about 10 to 15 minutes
To avoid your fish from breaking do not stir immediately. Shake the pot to stir the soup to avoid burning at the bottom
If it has a lot of water inside, cover the pot and until water dry off
Ingredients
1 tbsp Ginger and Garlic paste