Timatim (Ethiopian Tomato Salad) By International Cuisine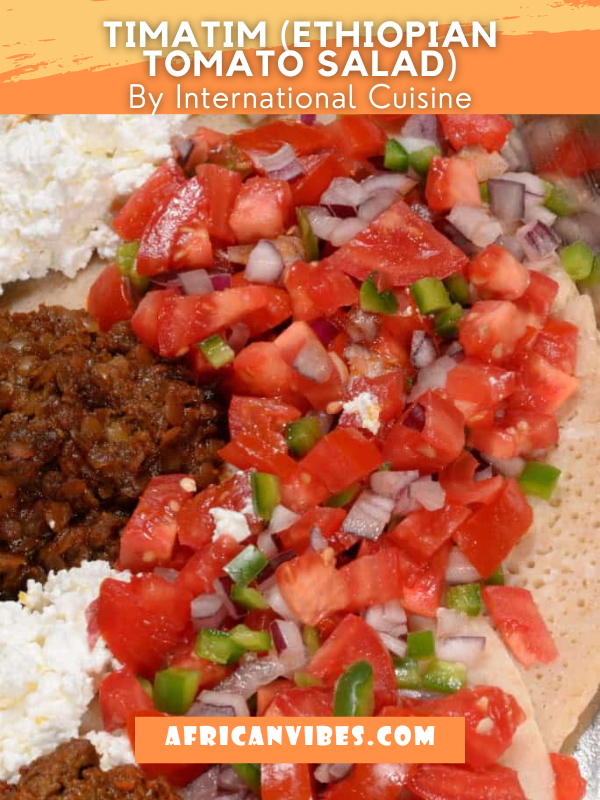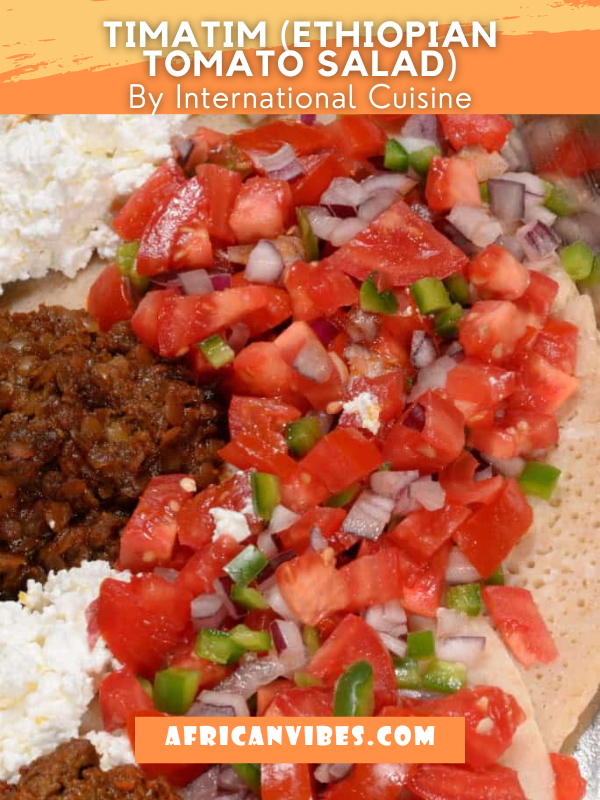 Timatim is a delightful little tomato side salad often served on top of Injera in Ethiopian and Eritrean cuisine.  It is also a welcome bite after the very spicy wat dishes. This is oftentimes made with the injera bread ripped up and added to the tomato salad and served for leftovers.  It is also called firfir when served like that.
Moreover, timatim is a tomato, onion, and pepper salad, it is the acid in tomato that cools the palate after enjoying the wats with the spicy berbere seasoning.
For the Salad
12
jalapeno peppers de-seeded and finely chipped
For the Dressing

ALSO READ: Efo riro Cuisine Variations You Need To Try