Bobotie – Traditional Meatloaf Casserole By 196Flavors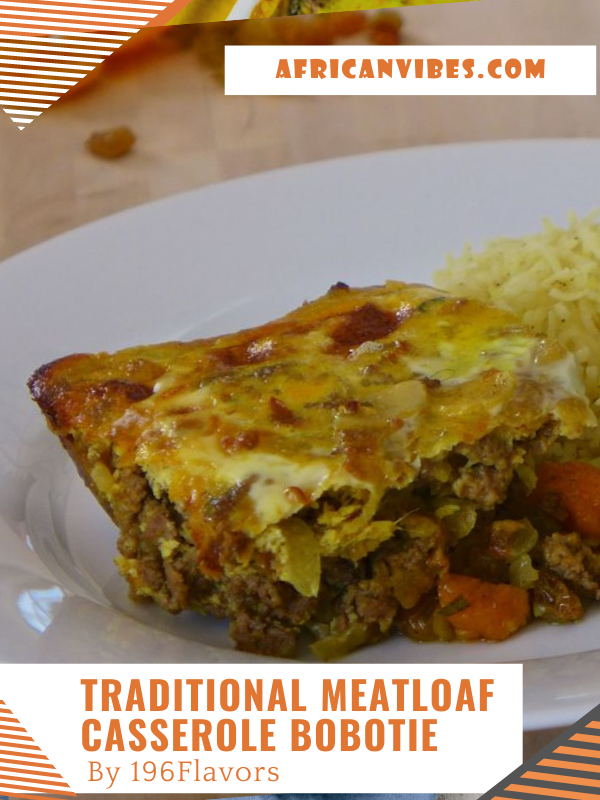 This dish Traditional Meatloaf Casserole Bobotie By 196Flavors is very simple to make and is prepared with easy-to-find ingredients. The sweetness of dried fruits, the complex aromas released by the spices and the crispness of almonds give a delicious taste to this colorful dish.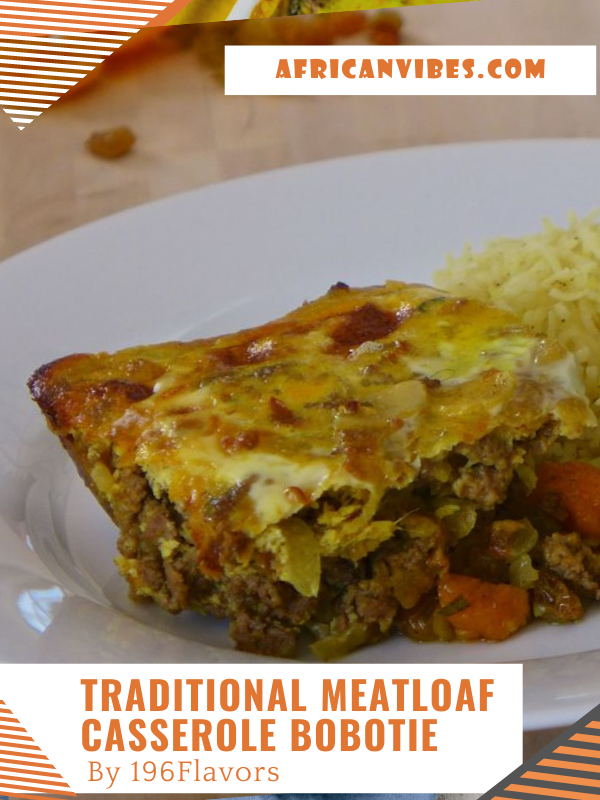 Prep Time20 mins
Cook Time1 hr
Total Time1 hr 20 mins
Bobotie, originally a Javanese recipe is now generally prepared with beef or lamb, curry, ginger, lemon, dried apricots and raisins, almonds or walnuts.
5
cloves garlic , crushed
1
inch piece ginger , peeled and grated
¼
bunch parsley , chopped