Tripe recipe (maguru/mogodu ulusu) By Taffy Cooks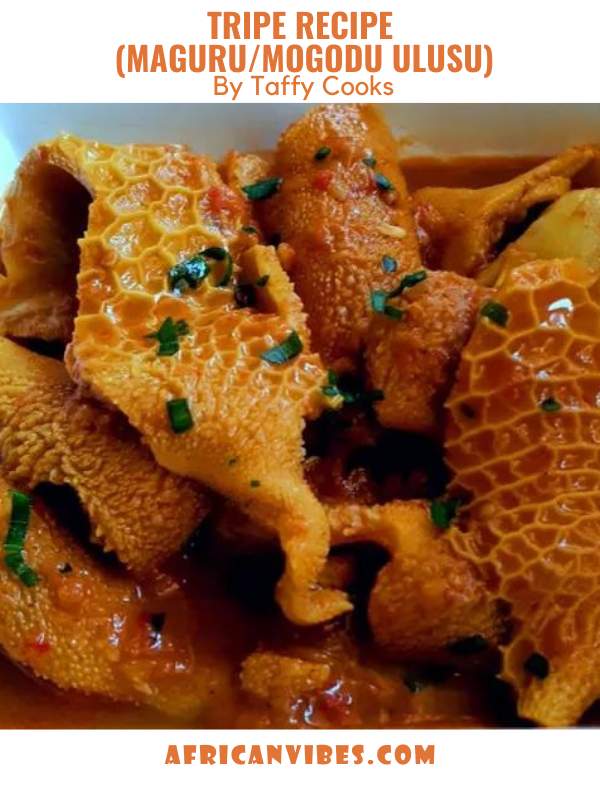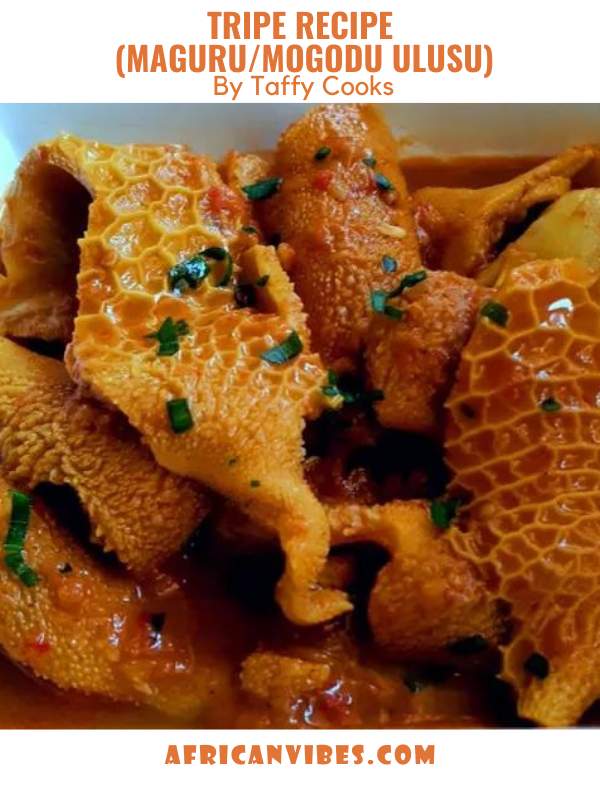 Prep Time10 mins
Cook Time2 hrs 30 mins
Total Time2 hrs 40 mins
Tripe recipe (maguru/mogodu ulusu) -The intestines and tripe are a bit fattier so have to get rid of the fat and do not add any when cooking. The best way to remove fat is by letting it fully cook, let it cool, put the cooked tripe and intestines in a wide bowl, put it in the fridge and all the fat will come up at the top remove it with a spoon.
In Zimbabwe, we call this maguru and it is usually mixed with intestines which we call matumbu. This mixture is awesome if especially the intestines are properly cleaned. If they are properly cooked you will enjoy them quite well.

You can play around with this and add some of your favorite spices and vegetables. You can add some fresh chilies to give the meat a zing or you can also add some leafy vegetables like kale, spinach or rape just when the meat is almost fully cooked. This meat is best served with sadza (pap or maize meal).