Tunisian Shakshuka With Shrimp By Cooking-NyTimes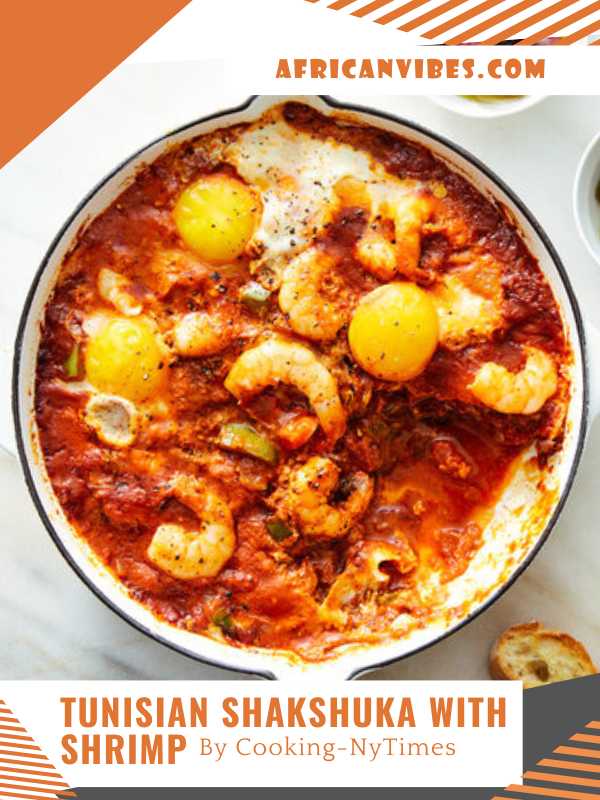 The Arabic word shakshuka loosely translates to "all mixed up" in English, and rightly so, as the dish usually includes a colorful array of ingredients that are traditionally served in a cast-iron skillet.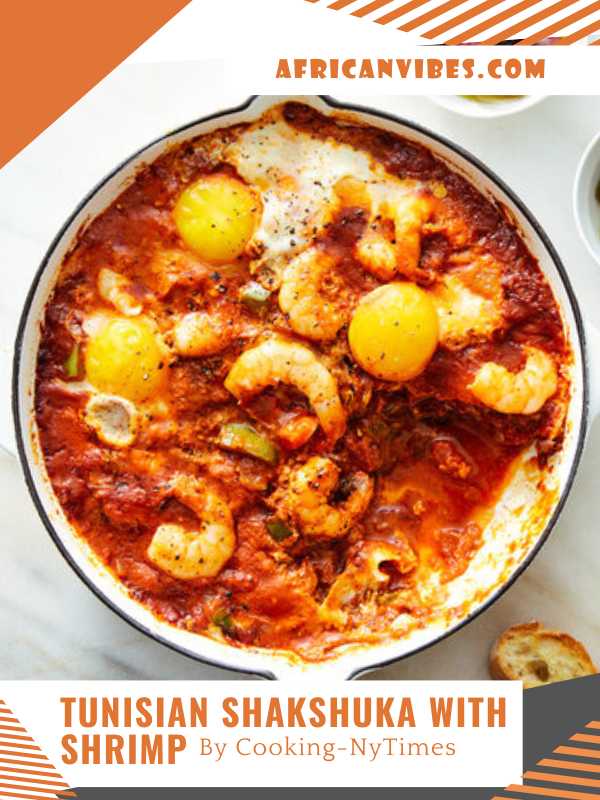 Prep Time10 mins
Cook Time20 mins
Total Time30 mins
Made with eggs poached in a bright, peppery tomato sauce, it is a staple of Tunisian home cooking. Shrimp shakshuka is popular on the Mediterranean Coast, where shrimp are fresh and plentiful, but you could substitute merguez or skip the protein entirely for a vegetarian option. It is easy to make and can be eaten for breakfast, lunch or dinner.
3
garlic cloves, minced (about 3 teaspoons)
½
lb
medium shrimp, peeled and deveined
1 medium yellow onion, diced
2 large beefsteak tomatoes, diced
1 green bell pepper, stemmed, seeded and diced
Toasted baguette, for serving
Kalamata olives, Calabrese peppers and cornichons, for serving (optional)