Vetkoek and Curried Mince By Foodle Club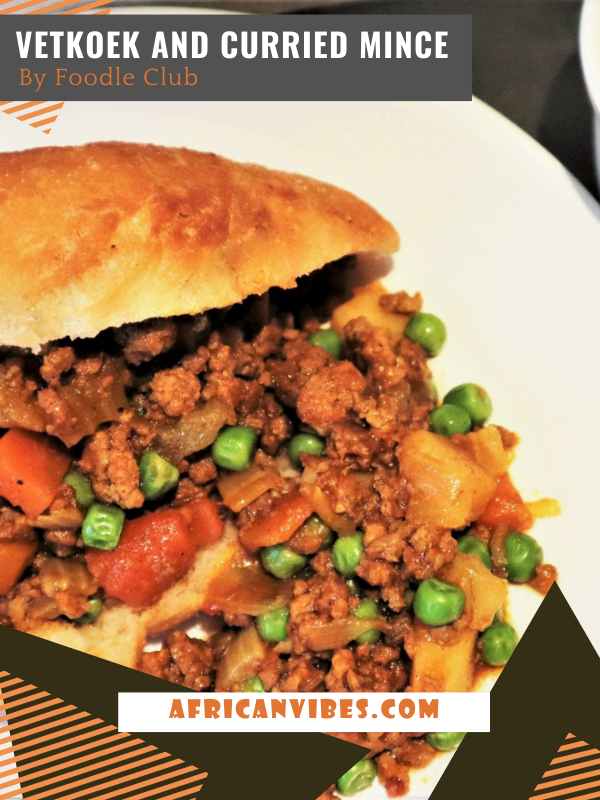 Vetkoek and curried mince.  Curry-flavoured ground beef served inside a traditional vetkoek – a great alternative to the normal curry and rice.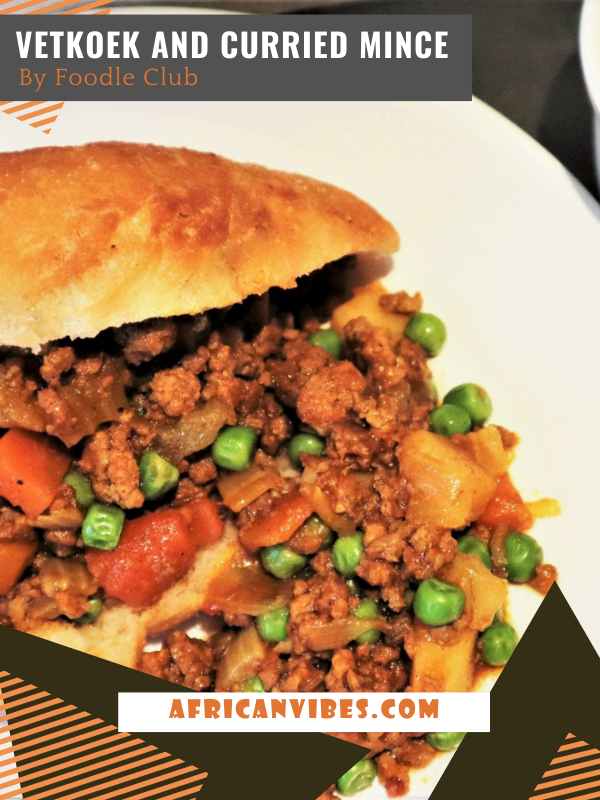 Prep Time1 hr 30 mins
Cook Time1 hr
Total Time2 hrs 30 mins
In South Africa, a Vetkoekis a ball of bread dough, deep-fried until it is crispy on the outside and soft and chewy on the inside.   A vetkoek is delicous, served split in half and filled with your favourite curry. I love to serve them with a mince curry, made with lots of juicy sauce that soaks into the vetkoek, and drips out down your chin as you bite into the spicy goodness. You will need to keep plenty of serviettes handy !
Main Equipment
For the Vetkoek
2
cups
Plain Flour
otherwise known as All Purpose flour. Don't use self-raising flour, the yeast takes care of the rising .
1
cup
Lukewarm Water approximately
For the Curried Mince
250
g
(½ pound) Beef Mince (ground beef)
250
g
(½ pound) Pork Mince (ground pork)
You could leave out the pork and use 500 g beef mince instead
2
large potatoes
chopped into small dice
1
large onion
chopped into small dice
1
large stick celery
chopped into small dice
1
large carrot
chopped into small dice
2
large Tomatoes
finely chopped
2
tbsp
Chutney I use Mango chutney,
but you can use your favourite brand
1
cup
Beef Stock
(you can make this with a stock cube)
For the Spice Mix
| | |
| --- | --- |