Vetkoek w/ Cape Malay Minced Beef Curry By Bespoke Lifestyle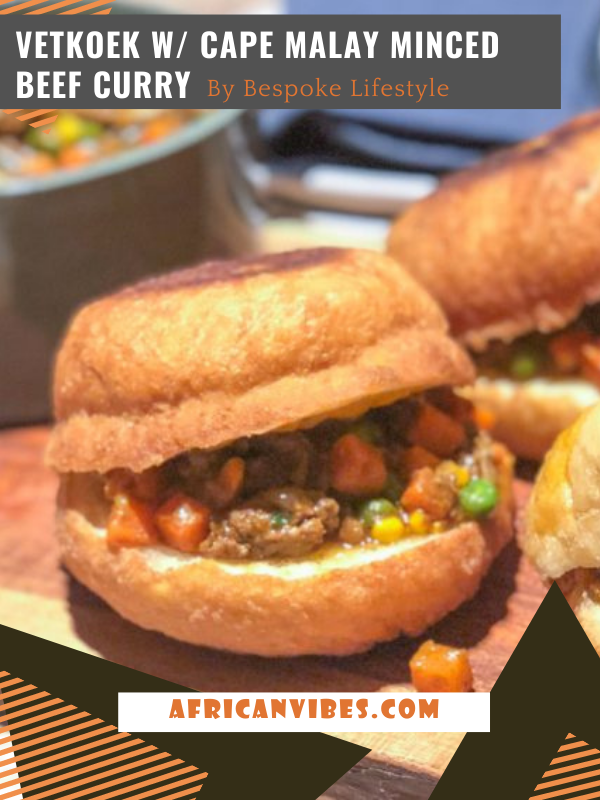 Vetkoek is the Afrikaans name for which literally means 'fat cake' and is as South African as it gets!
In reality though, Vetkoek is nothing more than dough that you deep fry and it should be light and soft on the inside and crispy on the outside. It can be served with delicious cooked mince or turned into a sweet bite of apricot jam and cheddar cheese.  It can also be served anytime of the day.  Breakfast is usually the sweet version and the mince filling is reserved for the rest of the day.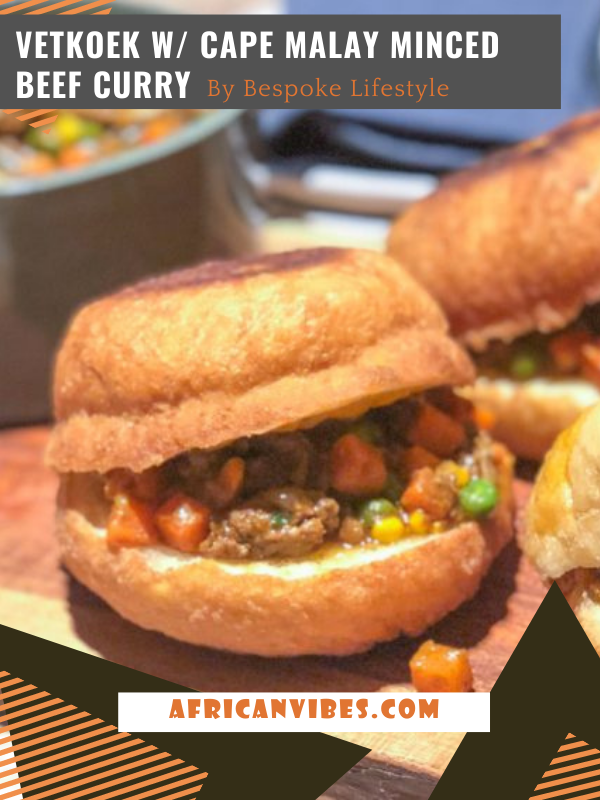 Prep Time15 mins
Cook Time50 mins
Total Time1 hr 5 mins
You want a crowd-pleasing dish that is relatively cheap? Then add this mince curry to your go-to recipes.  Think mince curry with a side of salad and rice, mashed potatoes, vetkoek or fresh bread rolls.  It goes a long way as a crowd pleaser.  It's delicious and leaves you with plenty time to enjoy your own party!
For the vetkoek
For the mince filling
1
large onion, finely chopped
2
cardamom pods, lightly crushed
3
cm fresh ginger, grated
1
cup
frozen peas, defrosted
(You can also use the store-bought frozen vegetable mix or fresh veggies)