West African Peanut Chickpeas By healthy Happy Life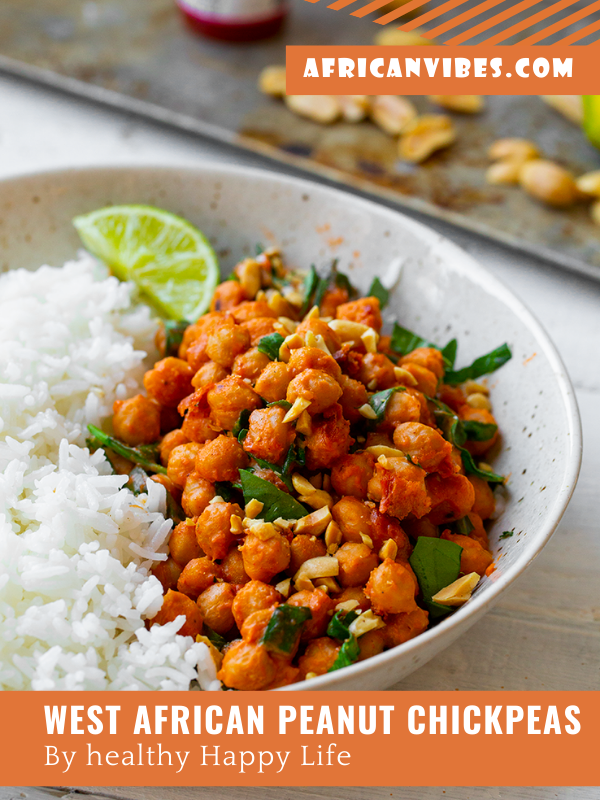 These West African Peanut Chickpeas over sticky white rice make for a soothing and satisfying plant-based meal.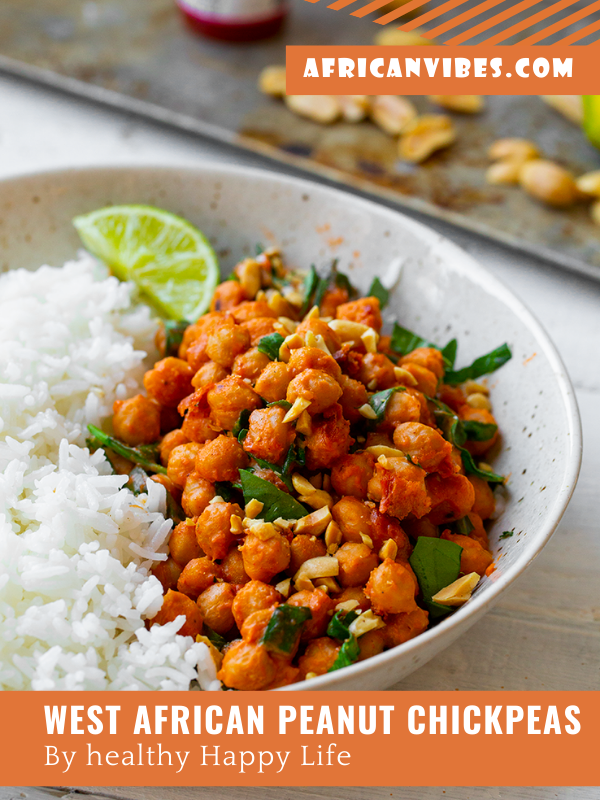 Prep Time7 mins
Cook Time15 mins
Total Time22 mins
The chickpeas are coated in smoky peanut sauce with hints of tomato, ginger, garlic and lime with an echo of a traditional West African Peanut Stew. Only in a hearty bowl format. This fast and flavorful meal can be yours in under a half hour..
Start with:
Sauce:
1 tsp fresh ginger, grated
salt and black pepper to taste
Also:
1 cup baby spinach, chopped
Equipment