Yummy Tasty Vetkoek By Nam Foodie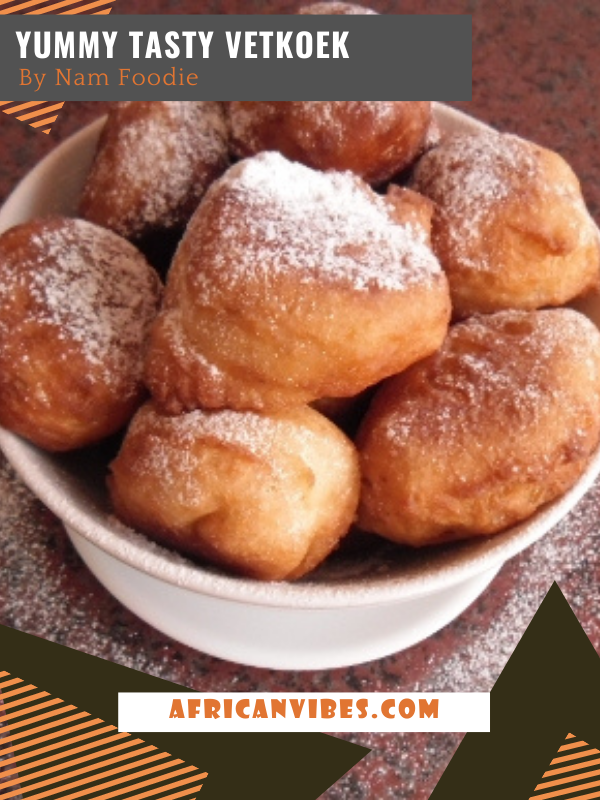 The word vetkoek literally means "fat cake" in Afrikaans. It is similar in shape to a doughnut without a hole, and is made with a yeast dough.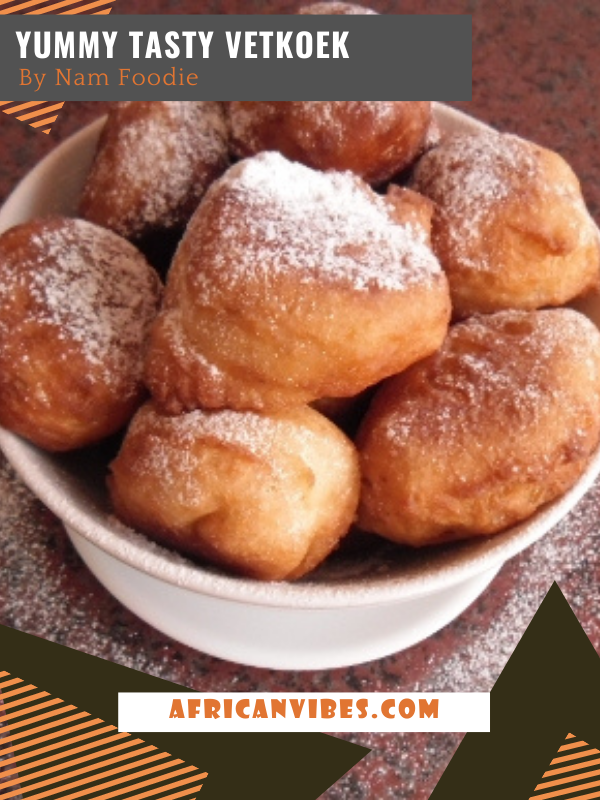 Prep Time20 mins
Cook Time45 mins
Total Time1 hr 5 mins
In a traditional South African braai, or barbecue, vetkoek may be served alongside boerewors.
Cooking oil
for deep frying (this will depend on the size of your pan, about 3-4 cups for a small pan)