RECIPE OF THE DAY: Ogbono Soup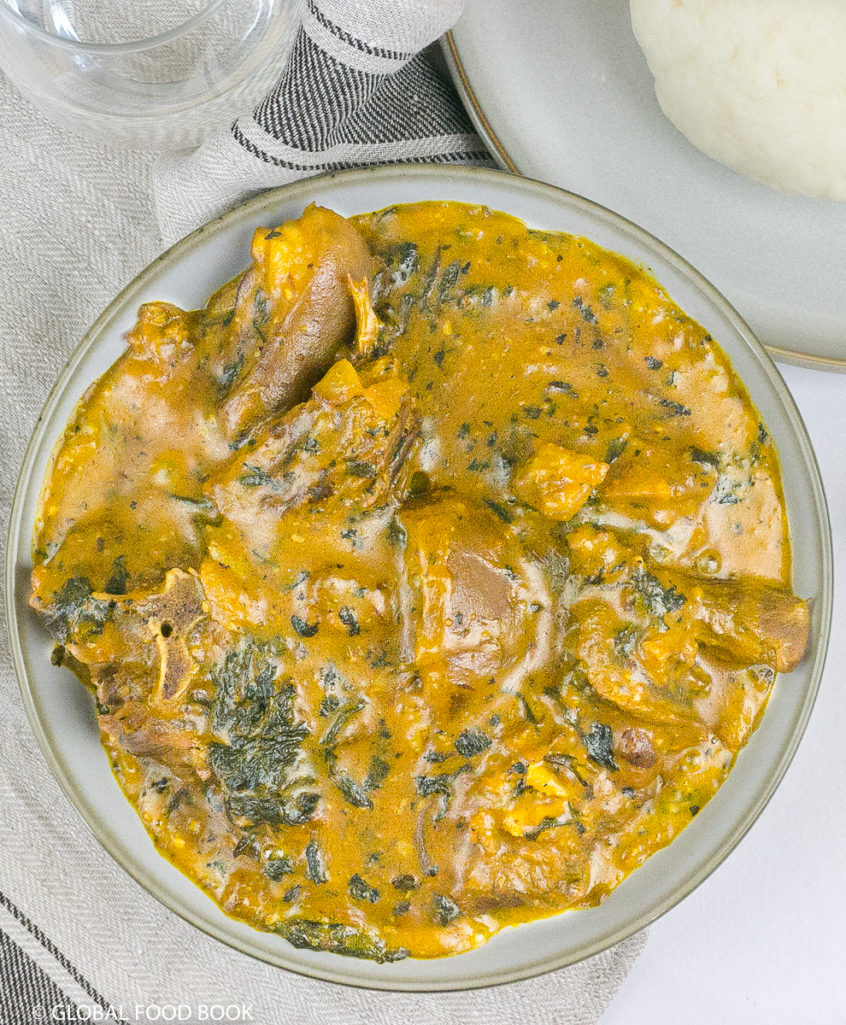 I tend to use a lot of dry fish in my cooking primarily because Mum makes it and its always readily available but any meat or fish will do….
We also had fresh water leaves which mum brought from her farm (bless her!) so I used water leaves in these but you can use any green vegetables from Ugu (fluted pumpkin leaves) to spinach, kale, bitter leaves, Scent leaves or Uziza.
ALSO READ: 5 Delicious West African Peanut Stew Variations You'll Love