RECIPE OF THE DAY: Uganda Rolex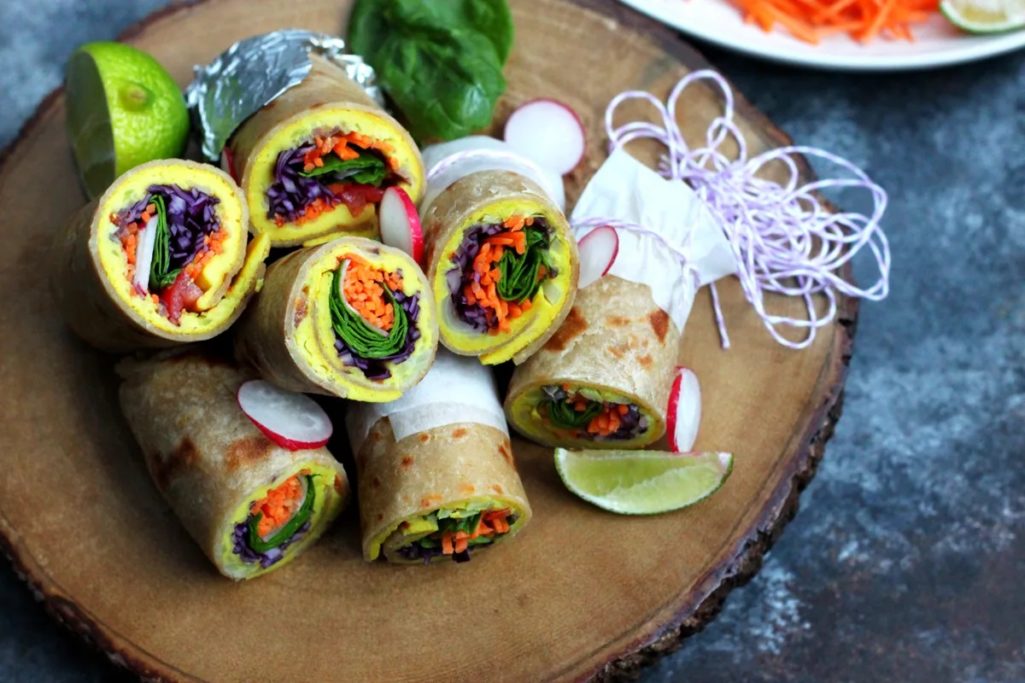 An East African Breakfast Wraps Rolled with a Vegan Omelette Inside. Perfect for those looking for a Vegan breakfast recipe.
Found on the bustling, buzzing streets of Kampala, Masaka, and dozens more towns and cities in Uganda, Rolex is one of the most delicious and underrated street foods you'll come across in East Africa. A beautiful combination of textures and flavors, in a portable roll for eating on the go. It's so popular, there's an entire festival dedicated to it. Any festival dedicated to something that resembles a burrito is my kind of festival.
ALSO READ: 5 Delicious West African Peanut Stew Variations You'll Love