Dibi Hausa (West African Grilled Beef Kebabs with Tankora Spice) By Saveur
Dibi Hausa (West African Grilled Beef Kebabs with Tankora Spice) By Saveur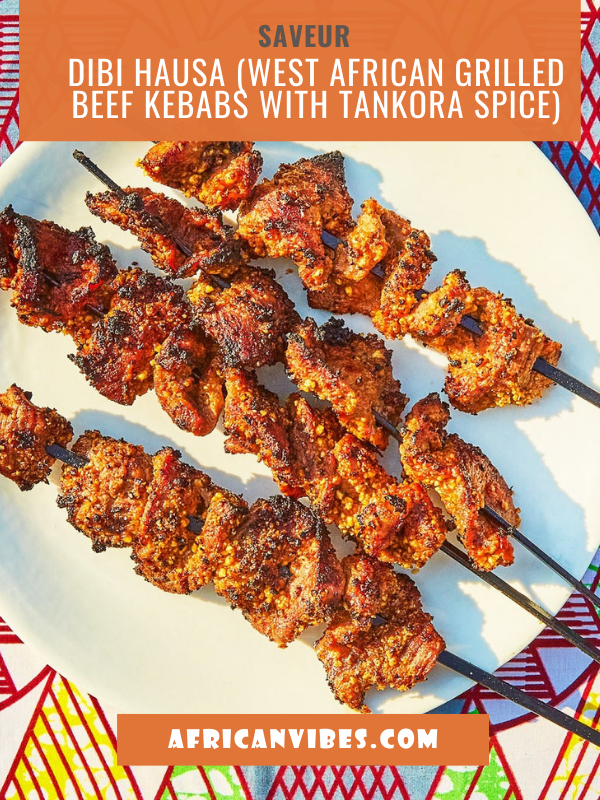 Prep Time15 mins
Cook Time30 mins
Total Time45 mins
It's also a great way to get a taste of West African barbecue in a short period of time. Though this recipe calls for beef, you may use any other meat or vegetable to achieve delicious results.
For the Tankora powder:
1
cup
roasted, unsalted peanuts, crushed to a fine powder
1
tsp
. freshly ground white pepper
For the kebabs:
1
lb
round steak, sliced into strips about 1½ by 2 by ⅜ in.
2
tbsp
plus 1½ tsp. finely grated white or yellow onion
½
tsp
finely chopped garlic
¼
tsp
finely grated fresh ginger
1
chicken bouillon cube, crumbled (optional)
1
tsp
freshly ground white pepper