Piri Piri Chicken By African Bites
Piri Piri Chicken By African Bites
Piri Piri Chicken – mildly spicy luscious chicken legs marinated with the complex flavors of Peri Peri Sauce – a very versatile and bold sauce.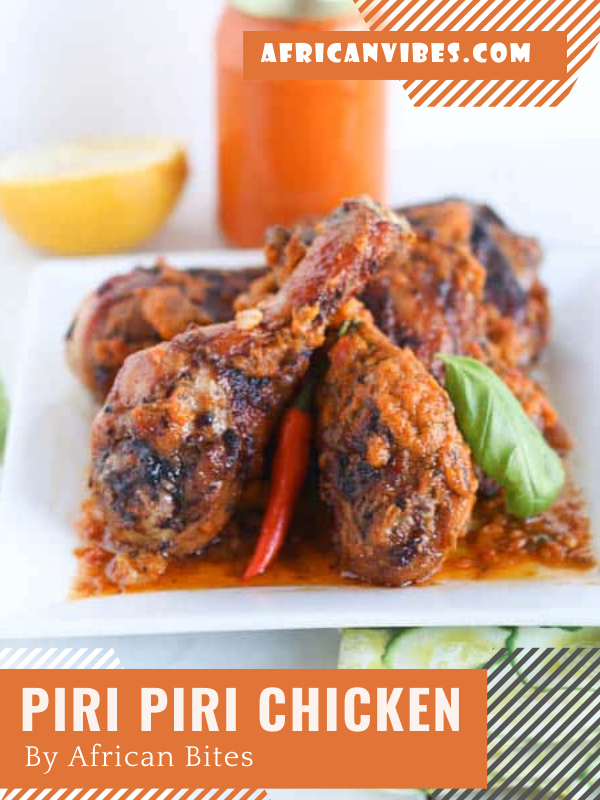 Prep Time2 hrs 30 mins
Cook Time45 mins
Total Time3 hrs 15 mins
Grilling season is here, so it is time to fire up the grill. I bet you want to try this Piri Piri Chicken.  Check out thhe ingredient.
8
chicken legs or 2 ½ - 3-pound chicken cut up
½
tsp
coarsely ground white pepper
Salt and pepper to season
If you are craving something different this summer, here is a great chicken recipe that will get you excited about firing up the grill. You can make it mildly spicy or crank up the heat as much as you want.