34 Romantic African Recipe Ideas For Valentines Day That You Can Make At Home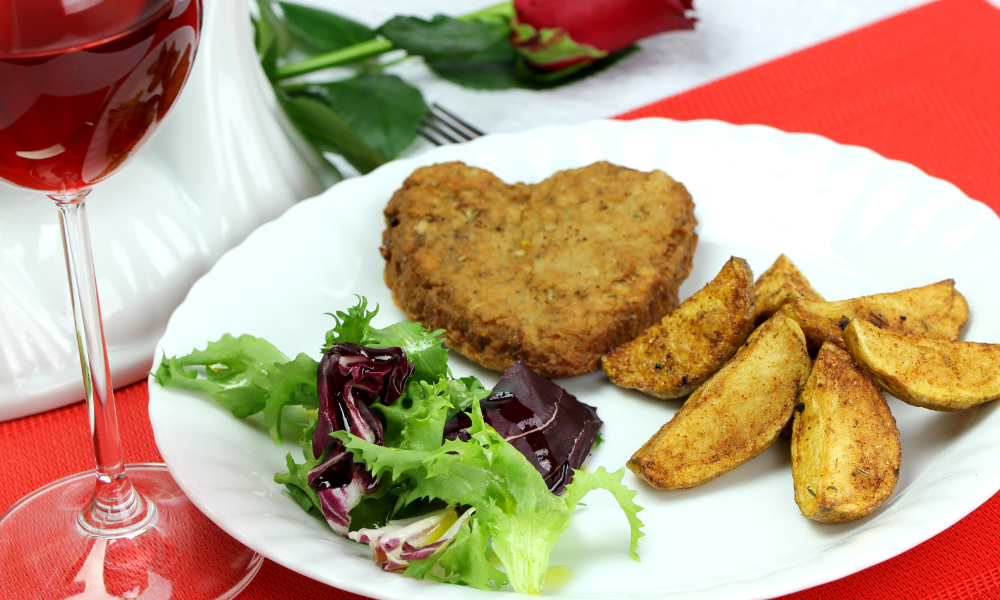 Are you looking for some romantic yet unique romantic African recipe ideas to impress your loved one this Valentine's Day? Then look no further! We have compiled a list of 34 meals inspired by the diverse cultures of Africa that can easily be prepared in the comfort of your own home. From exquisite Ethiopian dishes to hearty Nigerian stews, there is something on this list for everyone – whether you're single, dating or married. So grab your ingredients and be ready to indulge in a delicious evening full of mouth-watering flavors and aromas from around the continent!
Do Africans Celebrate Valentine's Day?
African countries celebrate Valentine's Day, though each country has its own traditions and celebrations. In some countries like Ghana, couples exchange cards and small gifts to show their love for one another. Other countries like South Africa have events where couples can join together in community celebrations. Couples may also visit local restaurants to dine out together on this special day. However, you choose to celebrate, remember that everyone deserves a special day to show their affection for someone special.
ALSO READ: 25 Inspired Vegan African Recipes From All Over The Continent
How Do Africans celebrate Valentine's Day?
Valentine's Day is celebrated differently around the world, and Africa is no exception. In Africa, Valentine's Day is celebrated with chocolates, candies, and flowers on February 14th. On this day, women woo their men with gifts, while in South Africa it is common for young girls to pin the name of their secret admirer on their sleeve. Additionally, in South Africa Valentine's festivities begin weeks before the big day.
In addition to traditional celebrations of love, some African countries celebrate Black Love Day on February 13th as an alternate way to honor black culture and relationships.
34 Romantic African Recipe Ideas For Valentines Day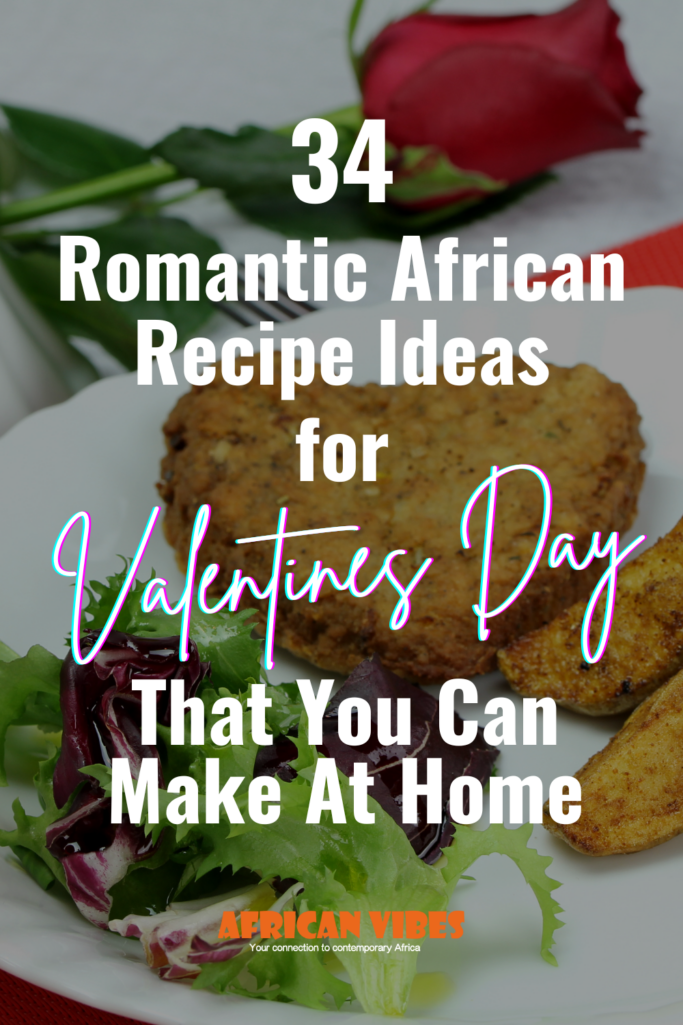 #1. Sunrise Biscuits (Mbatata)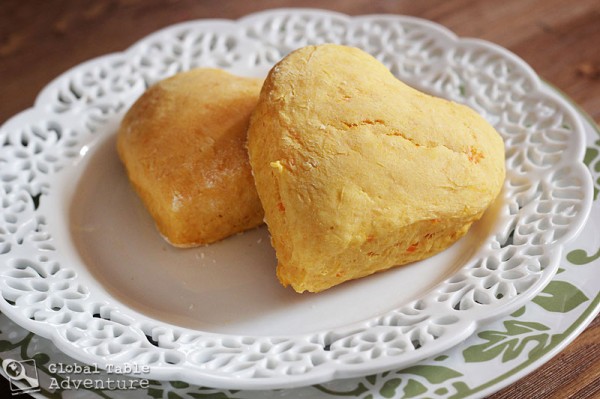 If you're looking to add a hint of sunshine and sweetness to your culinary repertoire, then look no further than Sunrise Biscuits (Mbatata)! This unique Malawian recipe combines the vibrant orange sweet potato with flour, buttermilk, and ginger root – making for an unforgettable flavor combination. Perfect as part of breakfast or afternoon snack time; these biscuits are also ideal for special occasions throughout the year such as birthdays or holidays and especially this Valentine's day. So why not make a romantic sunrise in your kitchen today? Try baking some delicious Sunrise Biscuits! Get the recipe here!
#2. Tuwo Shinkafa – Rice Meal Swallow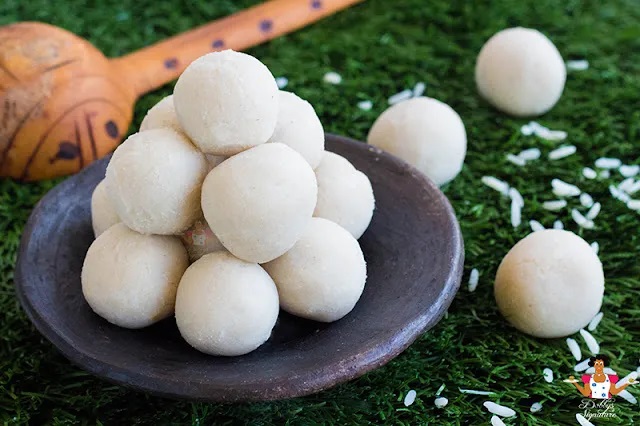 Enjoy a taste of West African culture with Tuwo Shinkafa! This traditional swallow dish is popular in Niger and northern Nigeria, made from soft-grained rice that's cooked into thick balls. With just 30 minutes of soaking followed by grinding or food processing — plus some water to make the paste pliable enough for shaping — you can have this flavorful accompaniment ready to enjoy alongside Miyan Kuka stews or Miyan Taushe soups. Simply boil until it's cooked through – as an added bonus, raw rice also works if pre-ground flour isn't available. Get the recipe here.
ALSO READ: 24 Easy Meals You Can Make With Goat Meat
#3. Hertzoggies (South African Jam and Coconut Tartlets)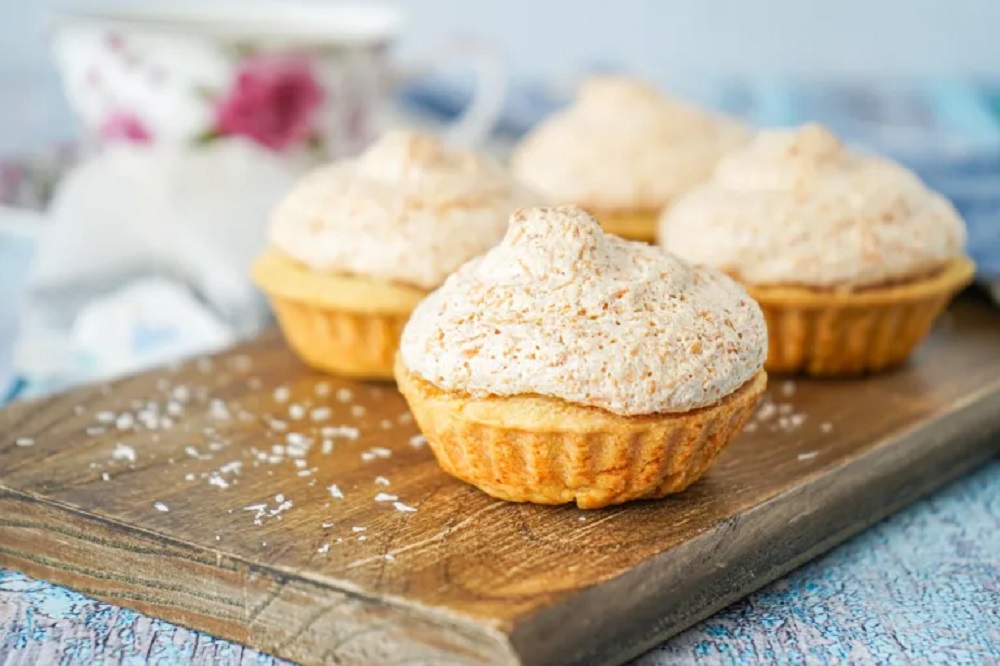 For centuries, the decadent flavors of Hertzoggies have been enjoyed by South Africa's Cape Malay community. These delectable pastries feature a light and buttery crust filled with tart apricot jam meringue before being topped with sweet coconut meringue. An inviting combination of both sweet and sour notes make these traditional treats irresistible! The recipe is simple – just combine flour, baking powder, egg, vanilla essence caster sugar to form a pastry shell that houses an outer layer of tasty jam meringue filling as well as its crowning glory: lusciously creamy coconut topping. Serve your freshly baked Hertzoggies at any gathering for an extraordinary finale to delight even the most discerning palates! Get the recipe here.
#4. Plantain Fufu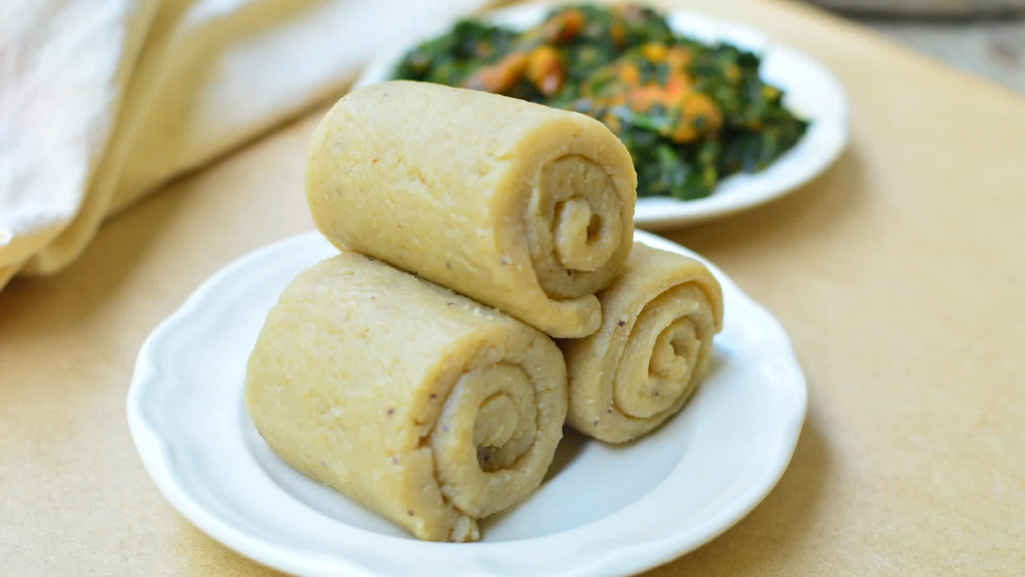 Treat your taste buds to the tantalizing flavors of Plantain Fufu, a West African staple. Boil and mash green plantains before turning them into a thick paste-like consistency, then serve hot or cold depending on preference – you may even choose to add herbs and spices like ginger, garlic pepper and thyme for extra flavor! Perfect as either a side dish or main course in any meal, Plantain Fufu is sure to bring an exciting new romantic experience whether dining solo or with friends. Get the recipe here
ALSO READ: 32 Must-Have Dazzling New Year's Eve African Dinner Recipes
#5. Moroccan-Spiced Caponata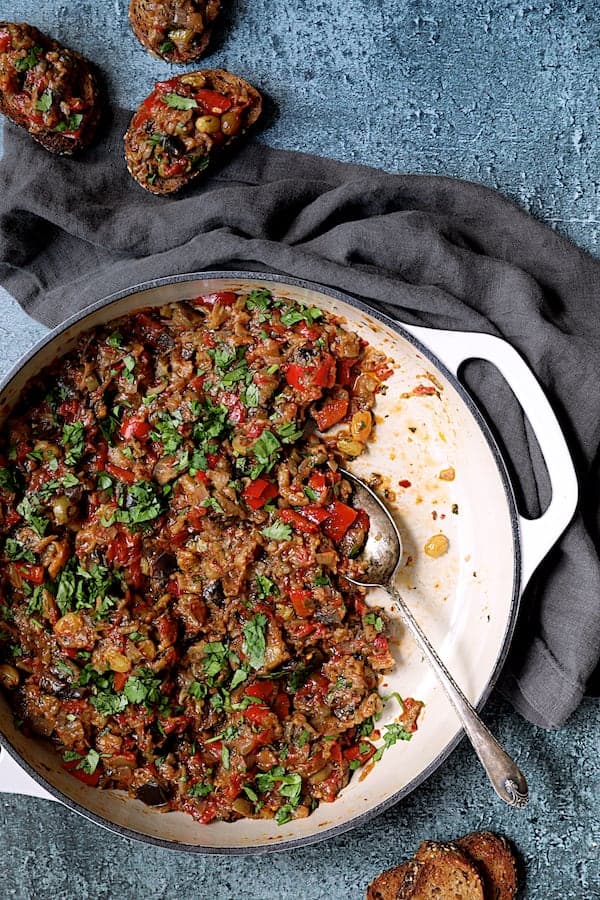 Craving something new and flavorful? Try Moroccan-Spiced Caponata, a twist on traditional caponata that is sure to tantalize your tastebuds! This North African dish brings together the best of late summer produce like eggplant, onion, garlic, bell peppers, tomatoes, and olives for maximum flavor. And not just any old flavors; we're talking spices such as paprika and cumin too – allowing you to experience an entire world in one meal! Salted and cooked with olive oil until thickened before being served warm or cold. Enjoy this exotic side dish today! Get the recipe here.
#6. Detox Moroccan Lentil Soup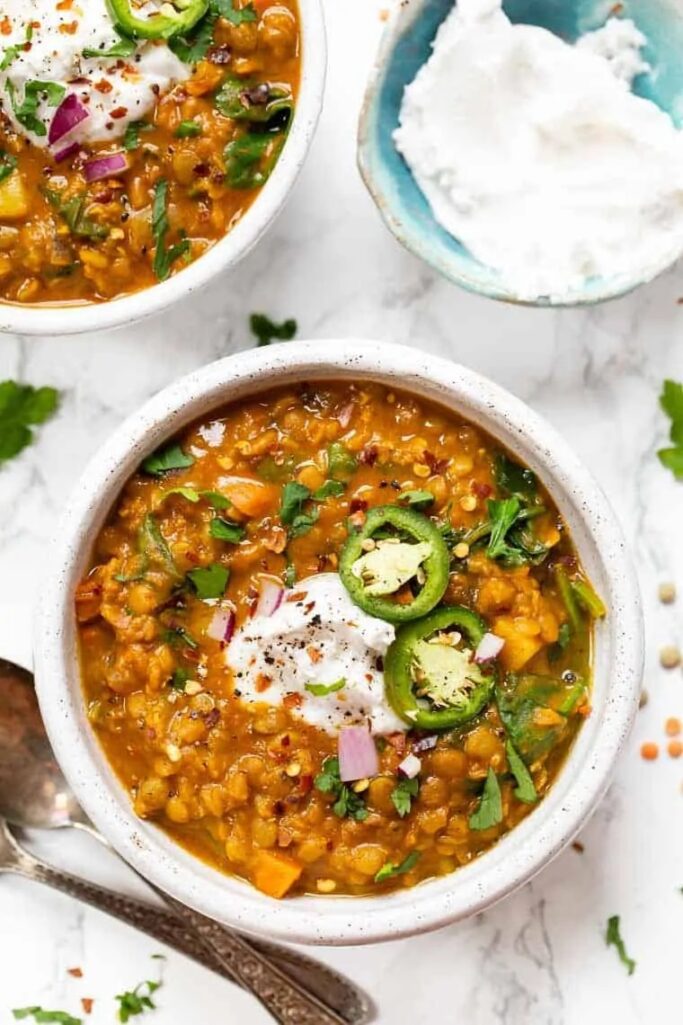 Detox Moroccan Lentil Soup is the perfect way to freshen up your diet and treat yourself right! This guilt-free meal fuses flavorful spices, nourishing veggies, and antioxidant-rich herbs with protein-packed lentils. A single serving of this tasty concoction provides a healthy dose of vitamins, fiber, and natural detoxification benefits that can help you reach peak wellness all year round. Get the recipe here.
ALSO READ: 31 African Christmas Desserts To Make This Season
#7. West African Tsire Koftas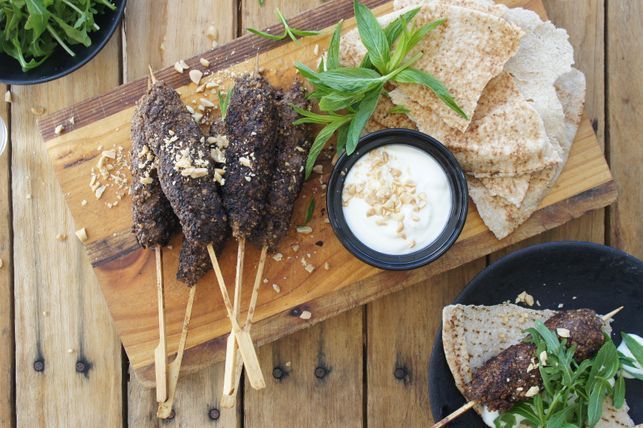 Another perfect for Valentine's day is these West African Tsire Koftas. It offers an enticing flavor adventure! Enjoy a savory tomato and onion sauce simmering around hearty beef koftas – meatballs that are spiced with garlic, ginger, cumin, paprika, and other herbs. This delicious dish is sure to leave your taste buds singing in delight! Get the recipe here.
#8. Curried Lamb And Onion Sosaties
For those looking to take a bite out of South African culture, curried Lamb and Onion Sosaties provide the perfect opportunity! Give your taste buds an unforgettable adventure with each savory morsel as you indulge in this aromatic dish. Perfect for valentine's day lunch or dinner. It's sure to be a crowd-pleaser for any occasion – without having to travel across continents! Get the recipe here.
ALSO READ: 29 Heavenly Christmas Foods From Around Africa
#9. Rump Steak Roosterkoek with Chakalaka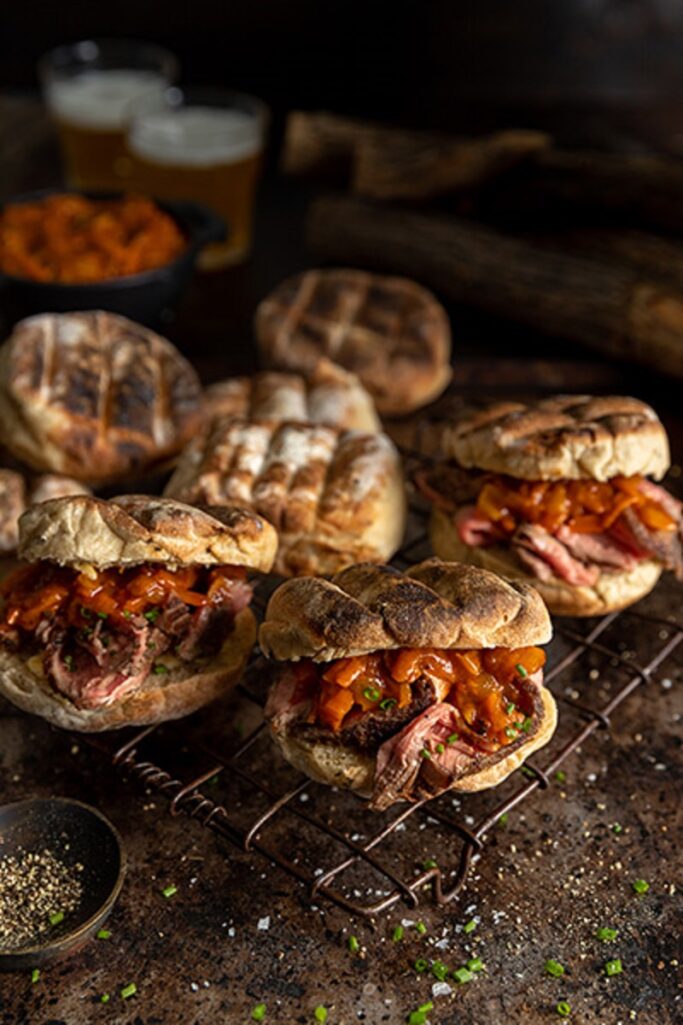 Planning for outdoor lunch or dinner for Valentine's day? The Rump Steak Roosterkoek with Chakalaka is an excellent dish for camping or midweek entertaining. There are no rules when it comes to this South African dish, which combines succulent steak with spicy chakalaka, surrounded by toasty braaied bread. It is easy to make and can be customized to suit any taste. Get the recipe here.
#10. Moroccan Vegetable Couscous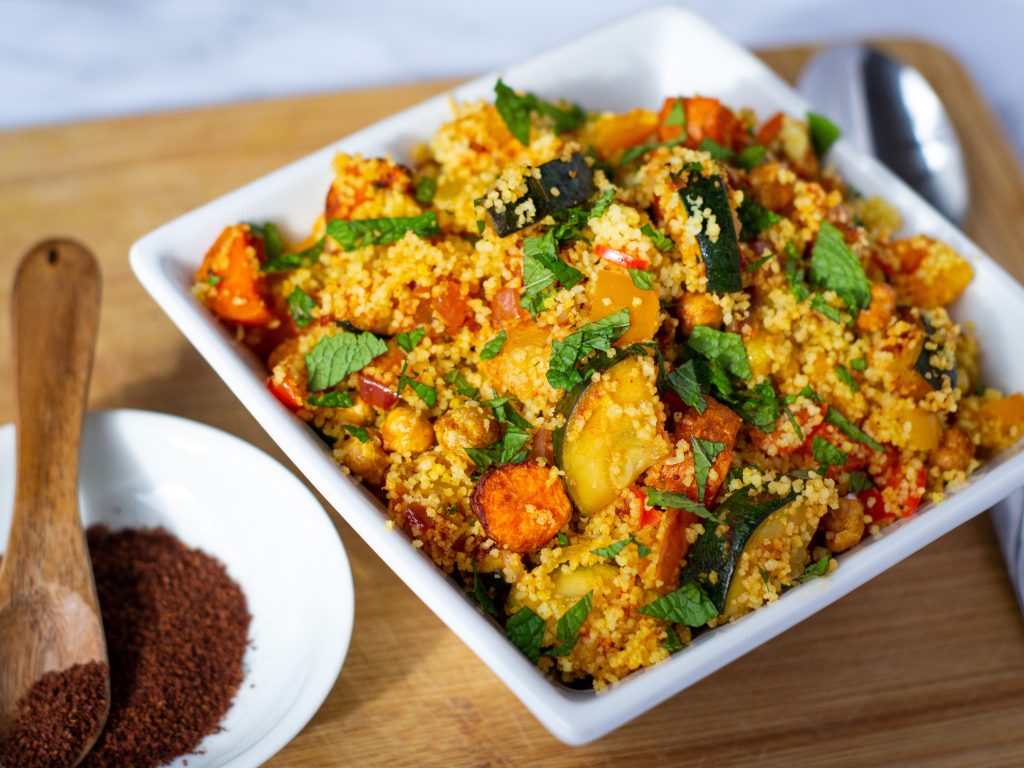 Unleash your inner chef and tantalize those taste buds this Valentine's day with the classic flavors of Moroccan Vegetable couscous. Impress that special someone with an enticing meal full of Middle-Eastern spices! Get the recipe here.
ALSO READ: These 10 African Spices Will Change How You Cook
#11. One-Pot Jollof Rice that's Steeped in Flavor and Tradition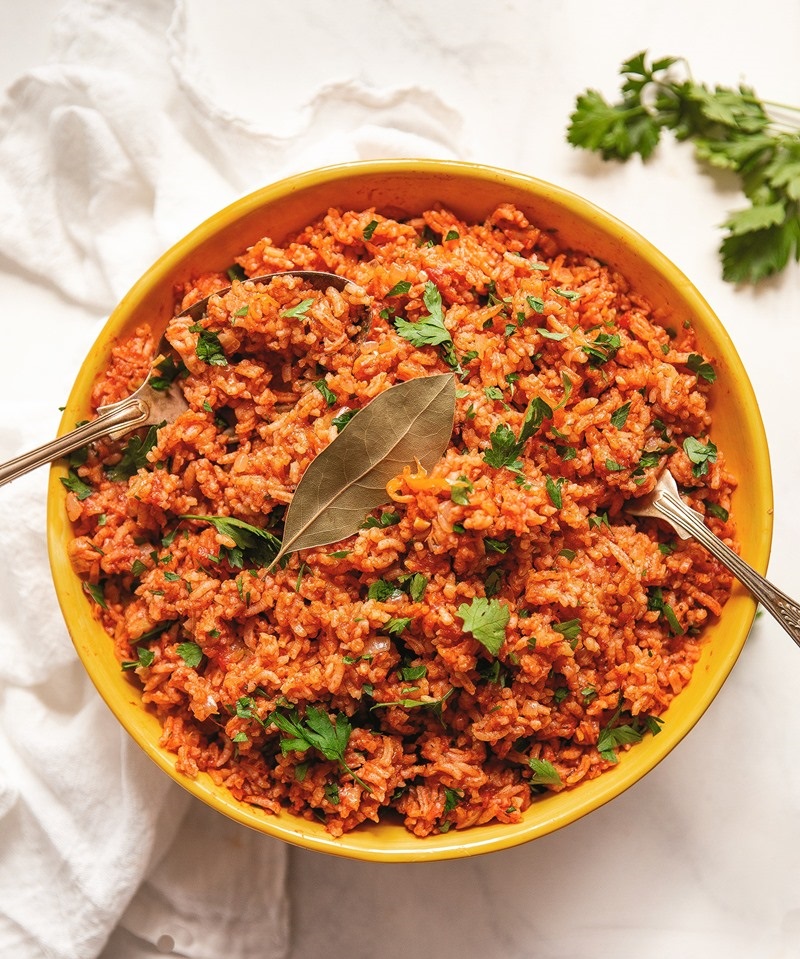 Experience the rich flavors of West African culture with One-Pot Jollof Rice! A gluten and plant-based dish, it uses a delightful combination of spices to create an aromatic meal that is sure to awaken your taste buds. Ginger, garlic curry powder, smoked paprika and spicy chilies come together in this traditional favorite passing down through centuries – savory yet healthy side or main course providing nourishment for body as well as soul. Let One-Pot Jollof Rice bring a cultural touchstone directly from Africa's heartland into your home kitchen tonight! Get the recipe here.
#12. North African Chicken With Honey & Saffron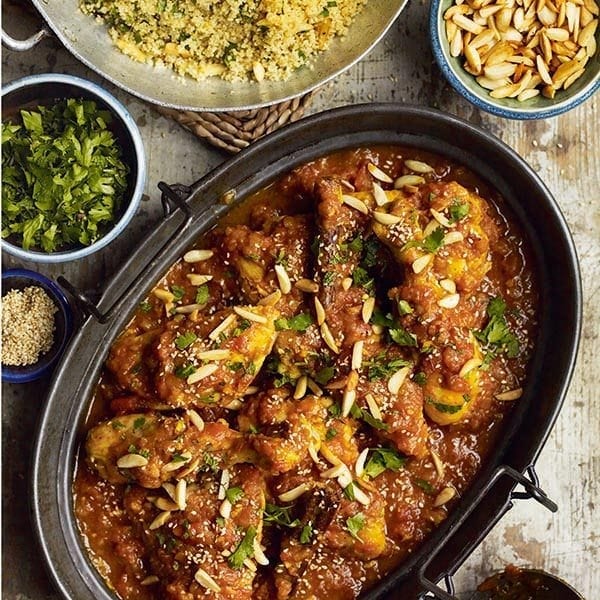 Enjoy a taste of North Africa in your own kitchen with this exquisite dish! Free-range chicken is marinated to perfection in aromatic spices such as cumin, coriander, and ginger before being cooked until succulent. Fragrant saffron and sweet honey bring together a variety of flavors for an unforgettable meal that will tantalize your senses – both from its delicious smell emanating through the house during cooking and when you take your first bite. Serve over couscous or rice for delectable comfort food like no other! Get the recipe here.
ALSO READ: Which Bobotie Recipe From These 10 Food Bloggers Is Your Favorite?
#13. Nigerian Beef Suya (Spiced Grilled Skewers)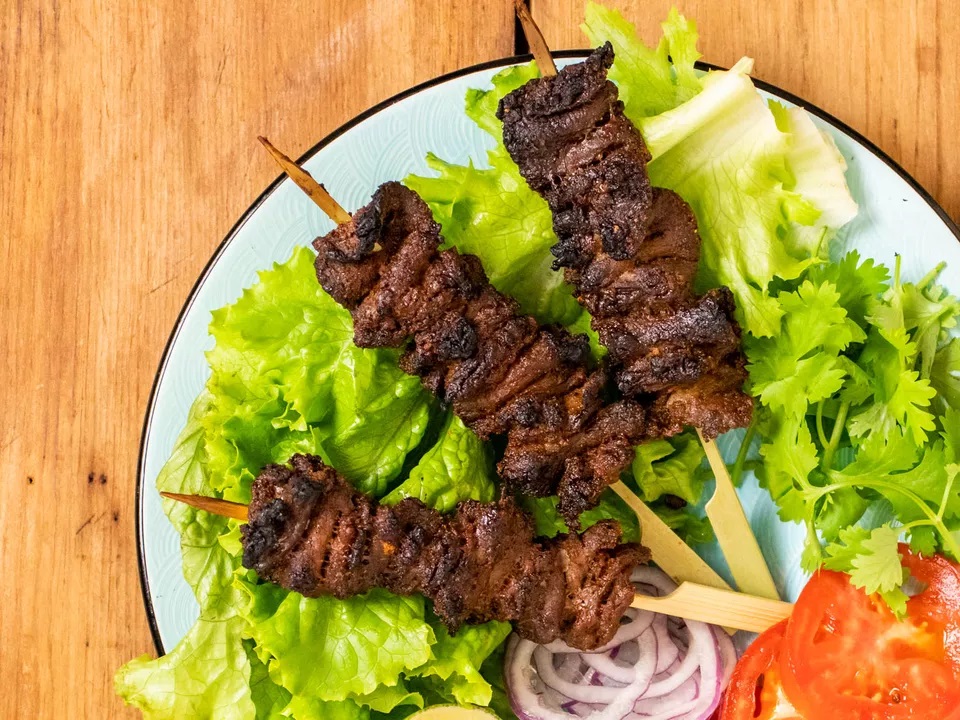 Celebrate Valentine's Day in delicious style with the smoky, spicy, nutty flavors of Nigerian Beef Suya! This popular street food starts with thinly sliced beef or other meats marinated in a blend of roasted groundnut/peanut butter powder, ginger, sweet paprika, and more. The skewered meat is then barbecued over an open fire for that classic charred exterior – just as tasty on your plate as it was off the streets of Nigeria!
#14. North African Beef and Root Vegetable Stew
If you're looking for an enticing yet wholesome meal to share on your Valentine's date night, treat yourselves and try a traditional North African beef and root vegetable stew. It features delectable ingredients like succulent beef, potatoes, carrots, onions, garlic, and warming spices such as cumin, and coriander paprika – all of which make up the tantalizing flavour profile in this comforting dish. Not only is it packed with deliciousness but also provides beneficial nutrients that will help keep you fuller longer due to its high protein & fiber content! So if you are after true culinary satisfaction without compromising nutrition go for a hearty North African Beef Stew​- perfect indulgence made right at home! Get the recipe here.
ALSO READ: These 10 Tajine Recipes Will Warm Your Home
#15. East African Pilau – Kenyan Pilau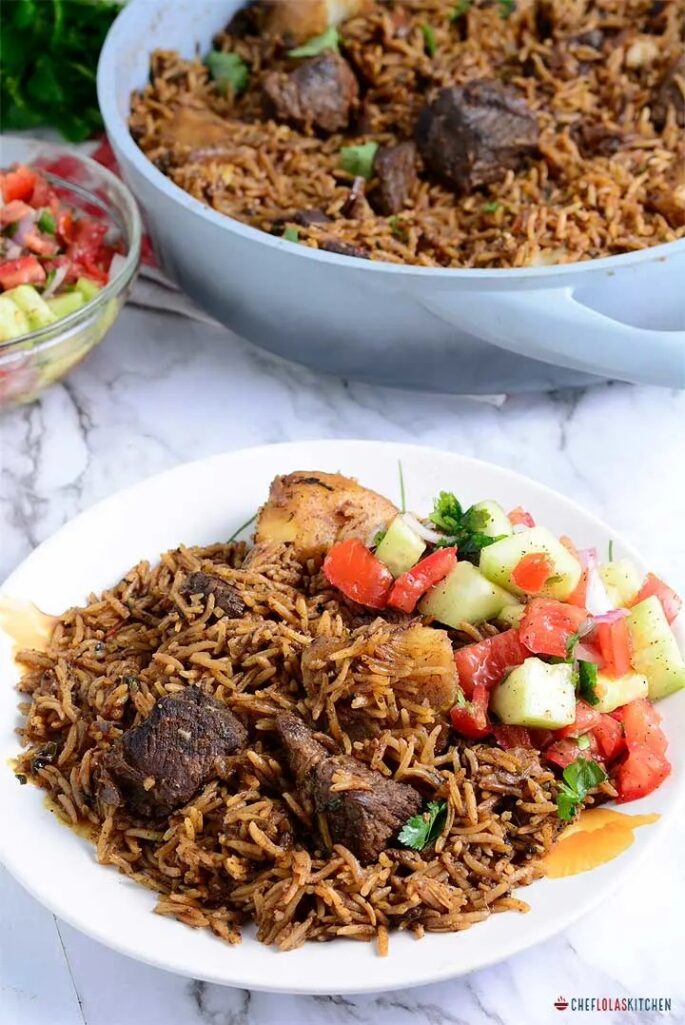 Celebrate your Valentine's Day in true East African style by enjoying a flavorful, savory dish of Kenyan Pilau. This traditional recipe combines aromatic pilau basmati rice with an array of vegetables, herbs, and spices – plus beef, chicken, or goat for added protein. Indulge in the rich tastes and fragrant aromas from one of Africa's most treasured dishes – it will be sure to make this special occasion even more memorable! Get the recipe here.
#16. South African Malva Pudding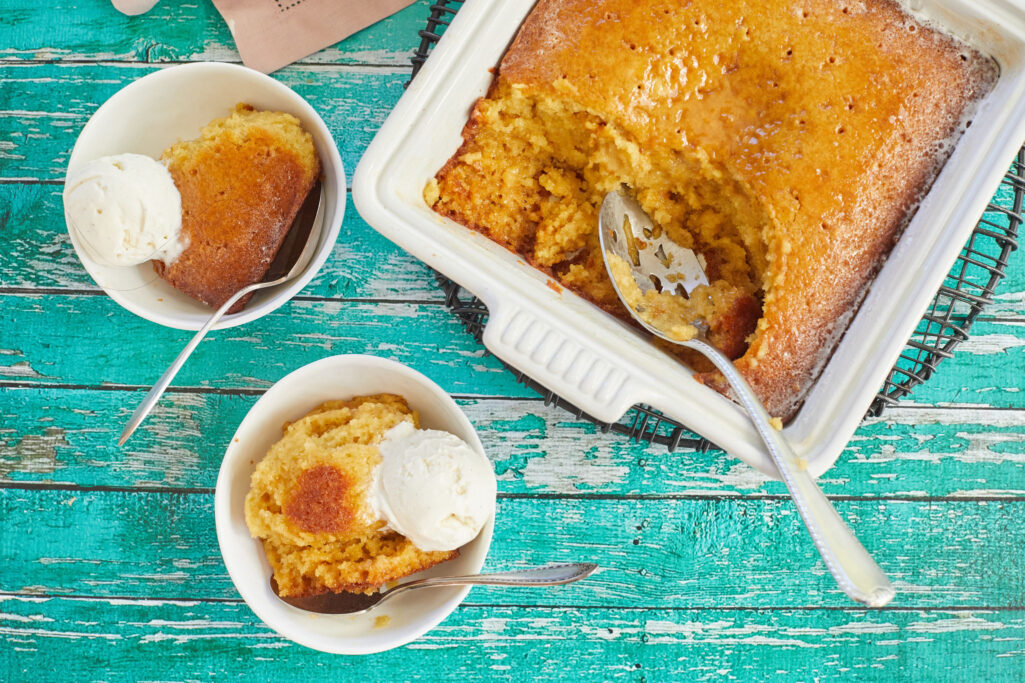 South African Malva Pudding is a timeless classic that brings people together. This delightful spongy cake, made with eggs, flour, and apricot jam then oven-baked to golden perfection – often topped with an irresistibly creamy dream topping created from cream, butter, and spices such as nutmeg & ginger – has been enjoyed for generations around the world! A comforting reminder of home and family to many South Africans – what better way to celebrate Valentine's Day than coming together over this delicious treat? Get the recipe here.
ALSO READ: 15 Delicious African Recipes You Should Try This Easter
#17. Eggplant Tagine: A Moroccan-Inspired Recipe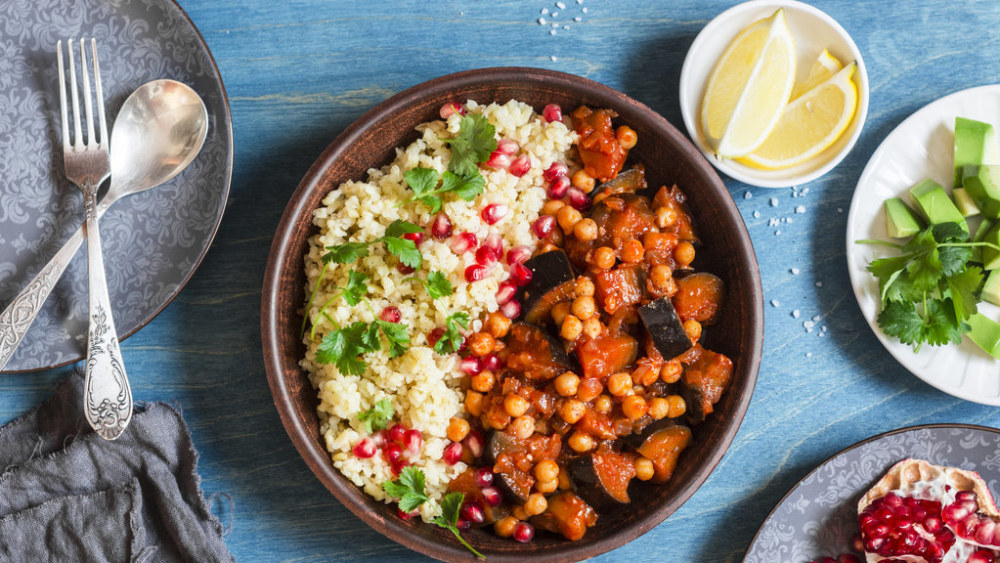 Take a romantic culinary tour to North Africa this Valentine's Day with an easy and delicious Eggplant Tagine! Start by lightly frying eggplant in oil until it's golden and tender. Then, add tomatoes, onion, garlic, cumin paprika turmeric ginger – plus optional honey or sugar for sweetness – and simmer the dish into a flavorful tomato sauce. Get creative: Add chickpeas or other vegetables for heartier fare; serve over couscous pita bread rice as desired…and voila! Enjoy irresistibly scrumptious Moroccan-inspired cuisine from your dinner table tonight! Get the recipe here.
#18. Moroccan Fish Tagine Recipe with Chermoula and Vegetables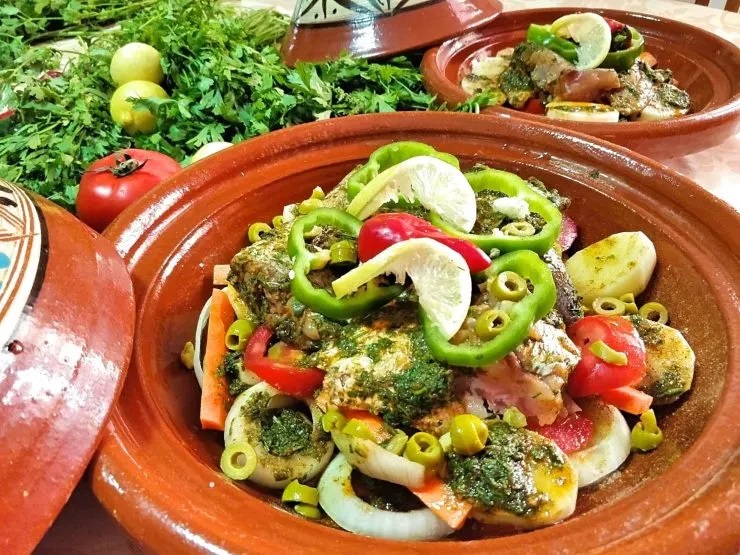 This Valentine's Day, wow your guests with the tantalizing flavors of Mediterranean-style cooking. Serve up an amazing Moroccan Fish Tagine with Chermoula and Vegetables – a delicious blend of fragrant herbs, savory spices & fresh veg served over couscous or rice for extra nutrition. Your family and friends will love this delectable dish! Get the recipe here.
ALSO READ: 13 Popular African Foods You Cannot Miss In Each Region
#19. Ogbono Soup With Okro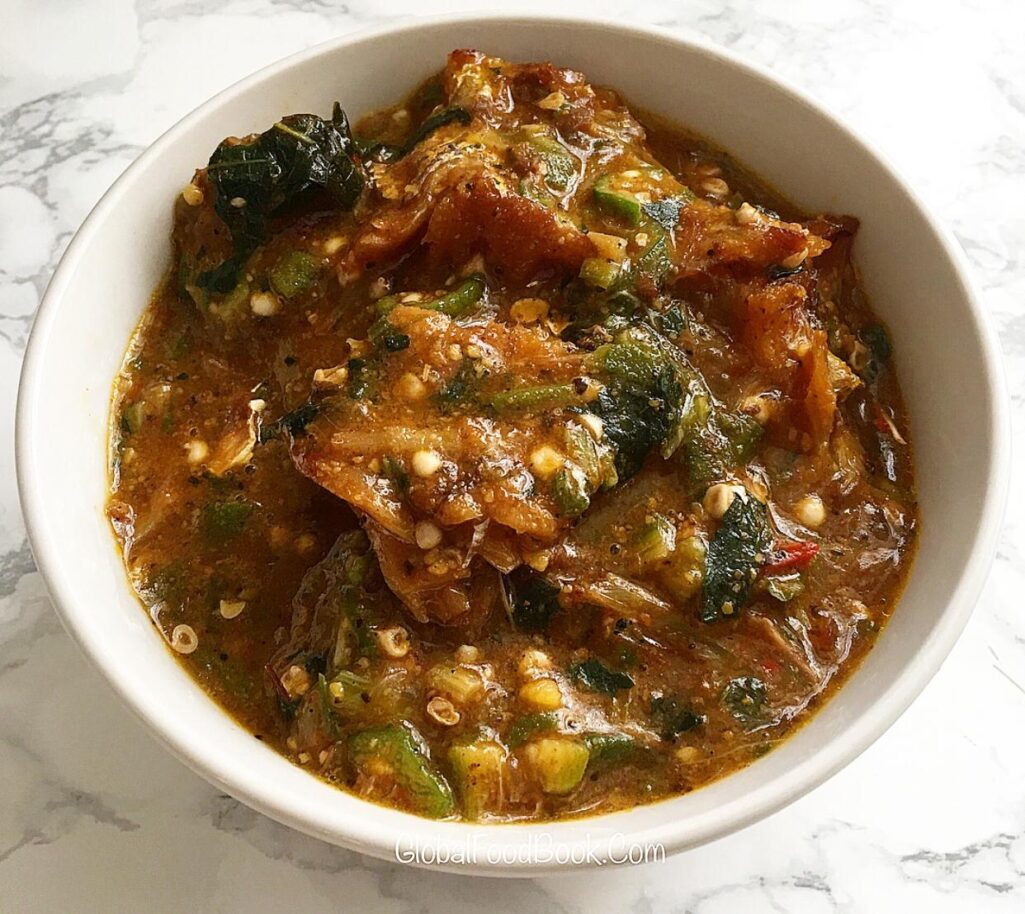 If you're looking for a comforting, soulful meal that'll warm your heart and fill your belly this Valentine's Day, Ogbono Soup with Okro is a perfect choice. This hearty African soup will tantalize all of your senses as it warms up cold winter nights—serve it alongside steamed white rice or fufu (a starchy dough pounded until smooth) to complete the ultimate dining experience! Check the recipe here.
#20. Bobotie (South African Meat Loaf)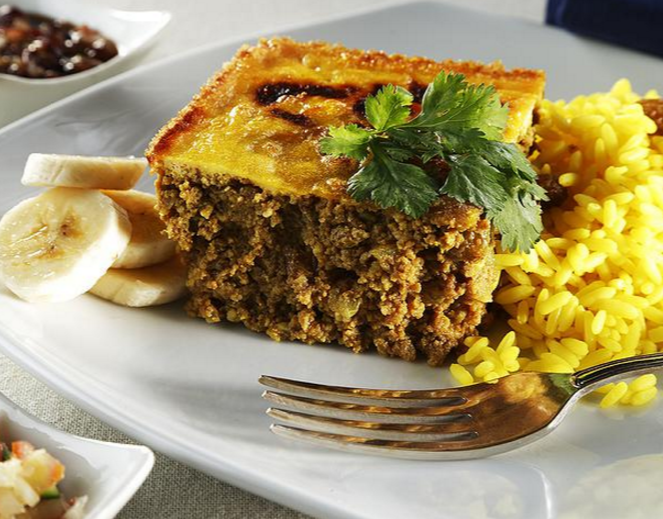 Treat your tastebuds to the unique flavor of Bobotie, a classic South African dish that's sure to please. An enticing blend of ground beef or lamb with onions and spices like curry powder, turmeric and garam masala creates an unforgettable savory base which is topped off with a creamy custard made from eggs, milk and raisins for sweet yet salty perfection. Bake it in the oven until golden brown then serve hot or cold – perfect as part of meal prep too! Enjoy this flavorful meatloaf-style dish alongside vegetables, potatoes or even fried plantains for an exciting international feast you won't soon forget! Get the recipe here.
ALSO READ: 4th Of July Grills To Spice Up The Weekend
#21. Nigerian Spinach Stew (Efo Riro)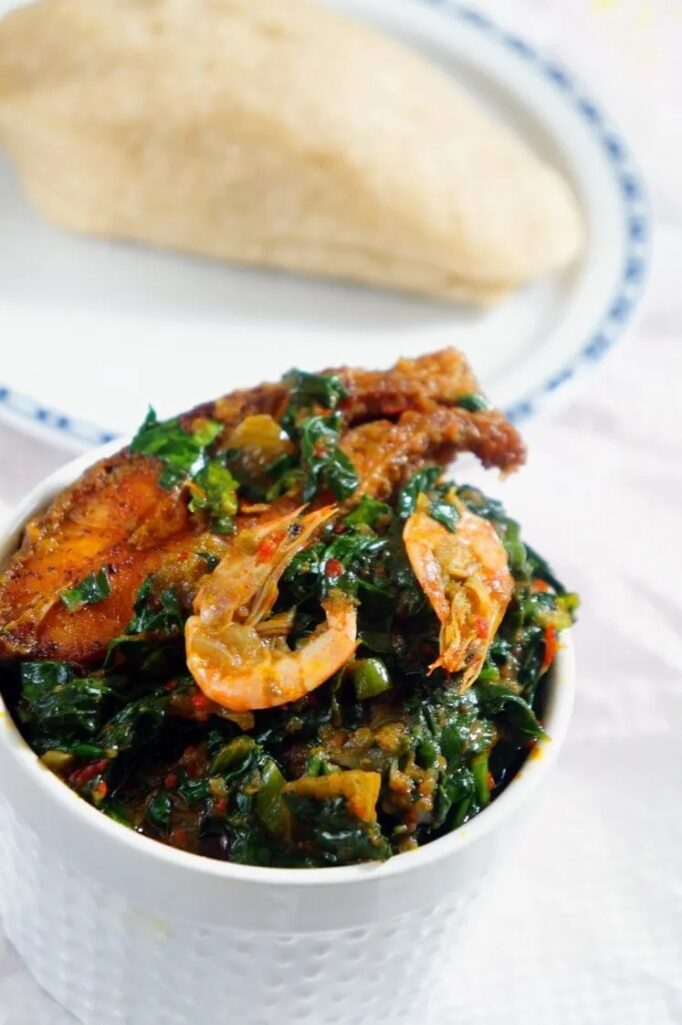 Immerse yourself in true Yoruba culture with a flavorful and traditional dish: Efo riro! This vegetable soup isn't just stirred, it's truly savored. Despite its name as an indigenous 'vegetable stir,' the style of preparation is more akin to western stews – tantalizing your taste buds like no other. Get the recipe here.
#22. Kachumbari( Kenyan Fresh Tomato & Onion Salad)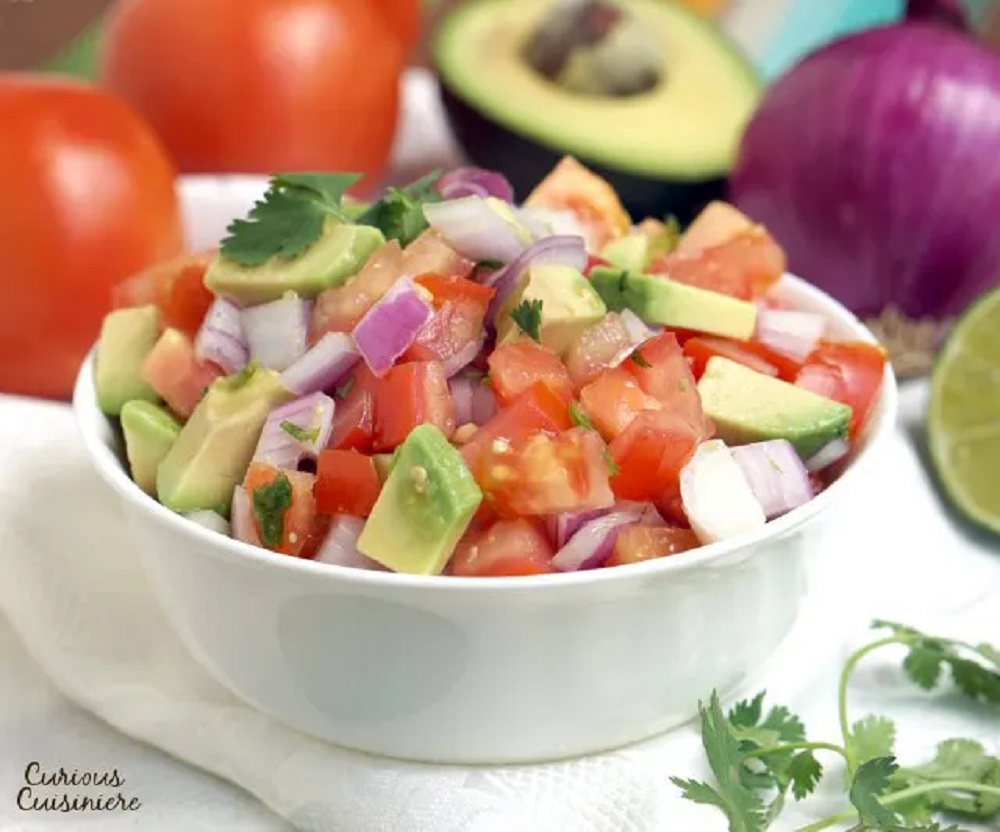 Kenya, Tanzania and other nearby East African regions have an enticingly light yet flavor-packed salad called kachumbari. Featuring tomatoes and onions as its main ingredients, this condiment adds a delightful burst of freshness to traditional pilau rice or biryani dishes. But that's not all – it also serves the perfect accompaniment when paired with grilled meats for either an appetizer or side dish! Get the recipe here.
ALSO READ: Ever Cooked West African Egusi Soup Recipes? Here Are 10 Delicious Variations To Choose From
#23. Corned Beef and Herbed Akara(Fried Bean Fritters)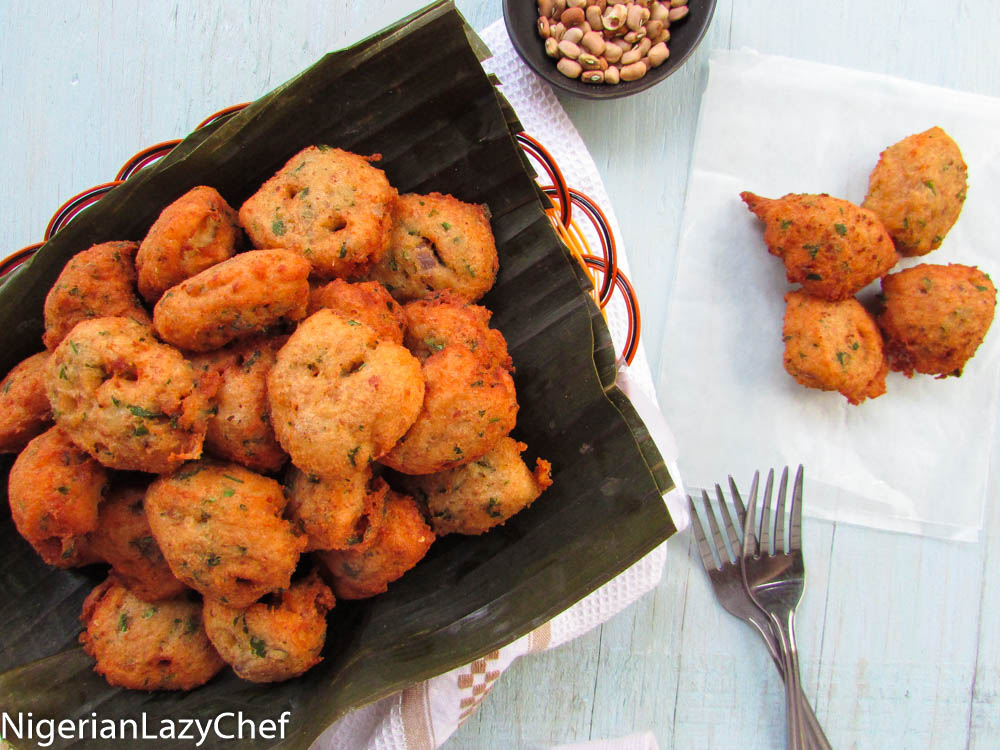 Make your taste buds soar with a flavor-filled feast featuring corned beef and herbed Akara! This exquisite combination of African recipes offers an irresistible mix of succulent tenderness from the corn beef simmered in aromatic tomato broth alongside crunchy, crispy goodness from expertly fried bean fritters. A medley of herbs and spices like garlic, onion, thyme, rosemary and paprika infuse both dishes with mouthwatering aroma as they come together to create a heavenly dish that is sure to delight any diner. Serve this tantalizing treat over white rice accompanied by steamed vegetables – for one unforgettable meal you won't forget! Get the recipe here.
#24. Garlic Paprika Liver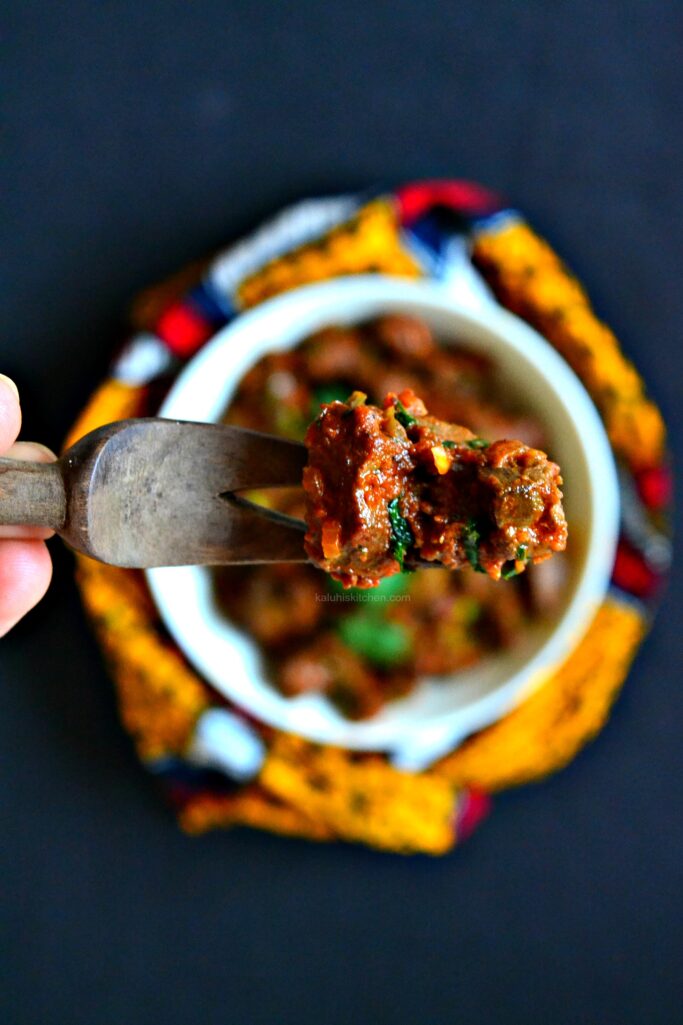 Spice up dinnertime with the robust flavors of North Africa! Garlic Paprika Liver is a quick and flavorful dish that will tantalize your taste buds. Thin slices of calf's liver are cooked to succulent perfection in garlic, paprika, cumin, coriander and turmeric for an unforgettable experience. The lightly fried pieces create a crispy texture on the outside while keeping its tender interior intact – perfect over couscous or rice! Enjoy this healthful delight as either a main course or side – you won't be disappointed by this exciting culinary masterpiece! Get the recipe here.
ALSO READ: 6 Mouth Watering Nigerian MoiMoi Recipe Variations
#25. Nigerian Sausage Rolls with Chicken and Pancetta Filling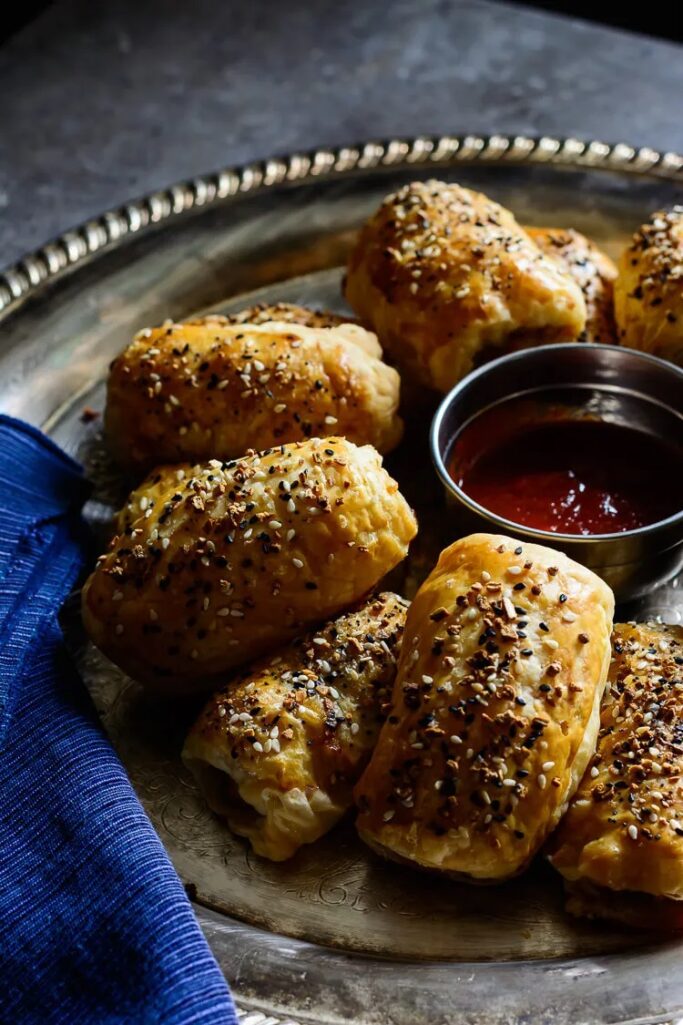 Treat your tastebuds to an exotic and indulgent meal with these delectable Nigerian Sausage Rolls! The crispy puff pastry exterior pairs perfectly with the juicy, flavorful filling. Serve them up alongside steamed veggies or a refreshing salad for a truly amazing taste experience that will transport you straight to West Africa's flavors right in your own kitchen. These yummy rolls are sure winners – perfect whether it's just you dining with your partner at home or entertaining friends around the table! Get the recipe here.
#26. Milk Tart Recipe
If you're looking for a savory dessert that's sure to tantalize your taste buds, look no further than the delectable milk tart. Originating in South Africa and Namibia as melktert, this creamy treat boasts an intense blend of cinnamon and vanilla flavors along with a sweetness that won't leave you feeling weighed down afterward – it truly is 'to die for!'. Easily made from simple ingredients already found in most households, there's always room at teatime or any time for one scrumptious slice of milk tart perfection. Get the recipe here.
ALSO READ: Kenyan Matumbo And 6 Other Surprising African Tripe Recipes That Are Finger Licking Delicious
#27. Yellow Samp And Mixed Vegetables Recipe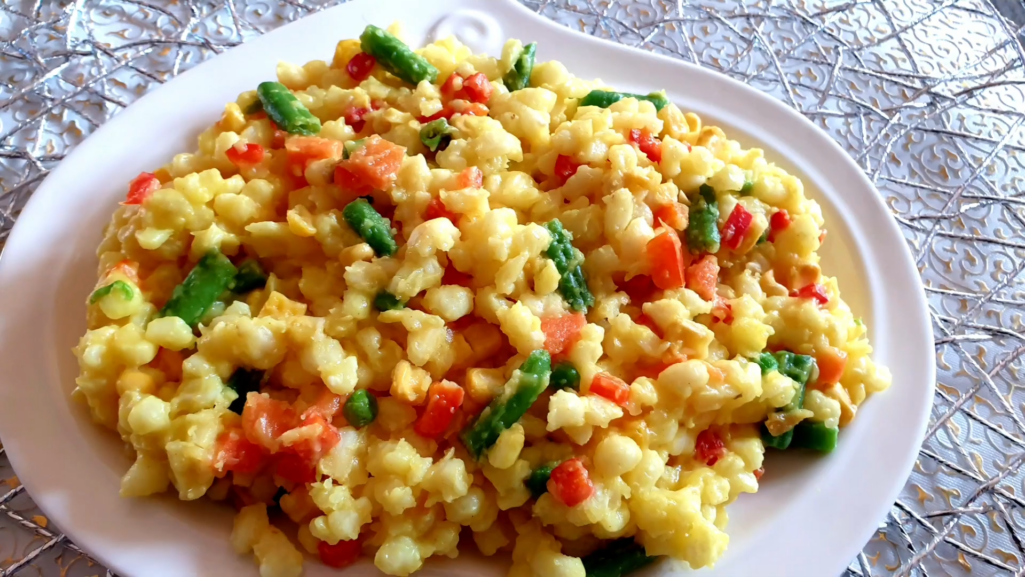 Enjoy a quick, healthy dinner in just 30 minutes with this vibrant Yellow Samp and Mixed Vegetables recipe! Fragrant yellow samp is cooked in a flavorful broth until tender before adding fresh zucchini, bell pepper, carrot, onion and garlic for an exciting mix of colors. Serve hot with your favorite accompaniment to experience the delicious taste of nutritiousness! Get the recipe here.
#28. Ethiopian Yellow Split Peas Curry
Enjoy a cozy Valentines Day meal with Ethiopian Yellow Split Peas Curry! This traditional dish showcases an earthy medley of flavors, including split peas cooked to perfection in a savory broth adorned with onions, garlic, ginger and spices. Serve it alongside flatbreads or steamed rice – the perfect combination for a nourishingly delicious dinner at home! Get the recipe here.
ALSO READ: 13 Afrocentric Wedding Cake Ideas
#29. Ethiopian Homemade Injera Bread Recipe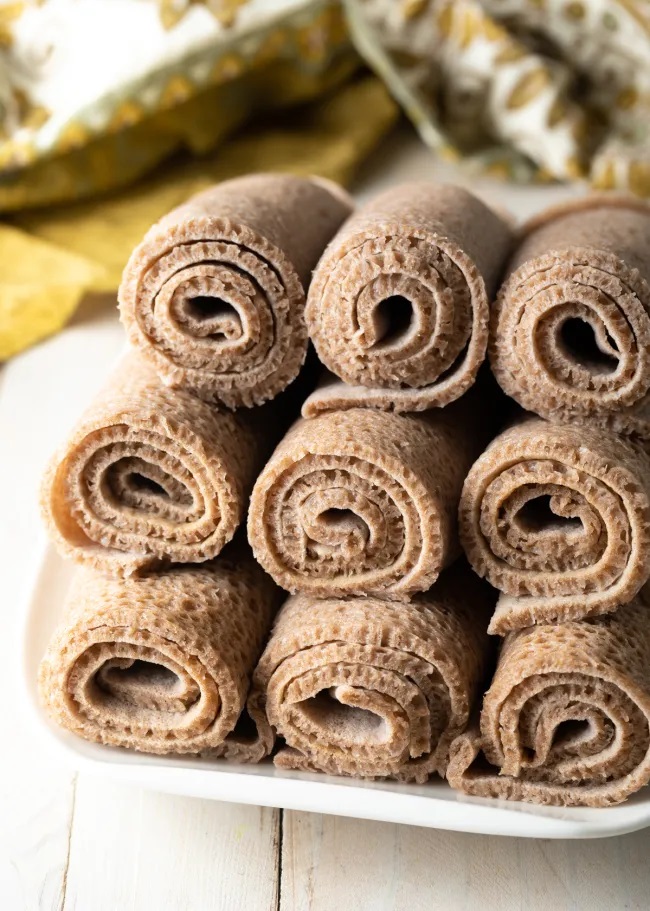 Spend Valentine's Day learning a new skill and treating your tastebuds to something special – make homemade Injera bread! This traditional flatbread, lovingly crafted with all-purpose flour, baking powder, salt and warm water is an Ethiopian staple that promises flavorful spongy goodness. Once cooked in lightly greased skillet until crispy on both sides the result will leave you wanting more of this unique textured delicacy – perfect for pairing with any number of delicious dishes from Ethiopia. Get the recipe here.
#30. Nigerian Eba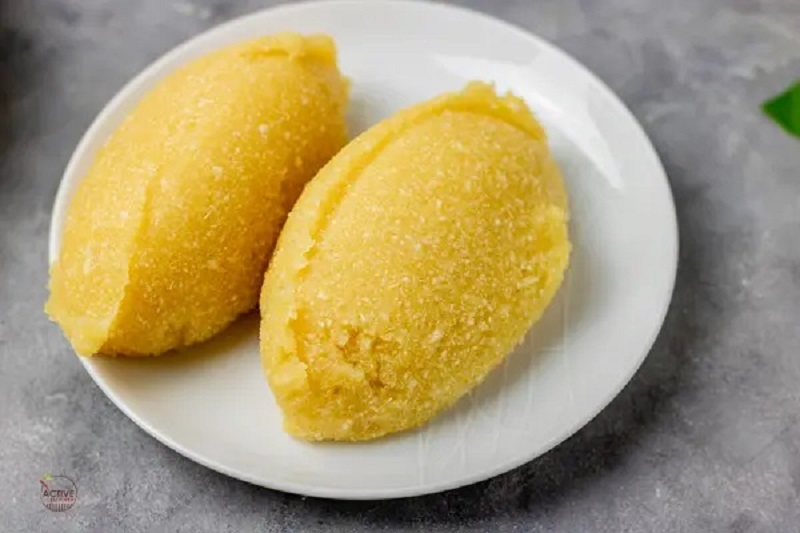 Experience the flavor of Nigerian culture with Eba, a truly unique and tasty dish. Made from cassava flour that is boiled until soft before being mixed into thick dough balls – this savory treat requires patience to perfect yet rewards your efforts deliciously! Enjoy it on its own or as part of various sauces and soups – traditional recipes made all the more delicious when shared with friends. Give Nigeran cuisine a try this Valentine's Day! Get the recipe here.
ALSO READ: 9 Shakshuka Recipe Finger-Licking Variations For Summer Holiday
#31.Egyptian-Style Fava Bean Falafel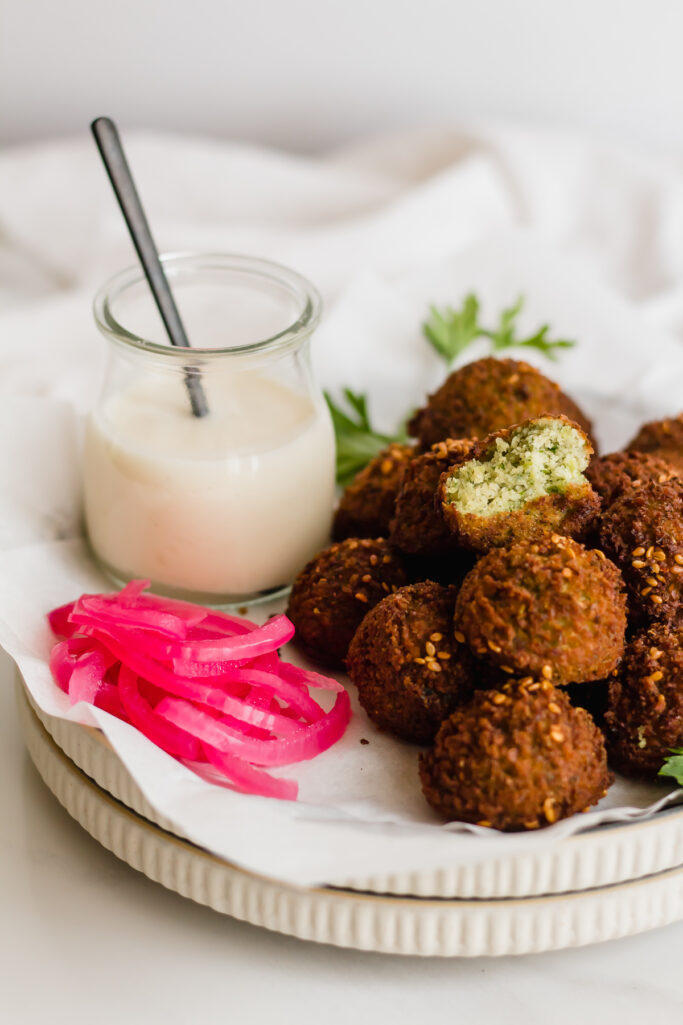 Celebrate this Valentine's Day with a unique and delectable twist on falafel! Egyptian-Style Fava Bean Falafel is the perfect festive meal, made of blended fava beans mixed with aromatic herbs and spices, garlic, lemon juice and tahini to create flavorful patties that are golden brown when fried. Serve these scrumptious bites alongside some vegetables like cucumber or tomato slices for even more nutrients as well as delicious homemade tahini sauce – your special someone will be delighted by such an innovative dish from Egypt! Get the recipe here.
#32. The Ama-Lekkerlicious – A South African Cocktail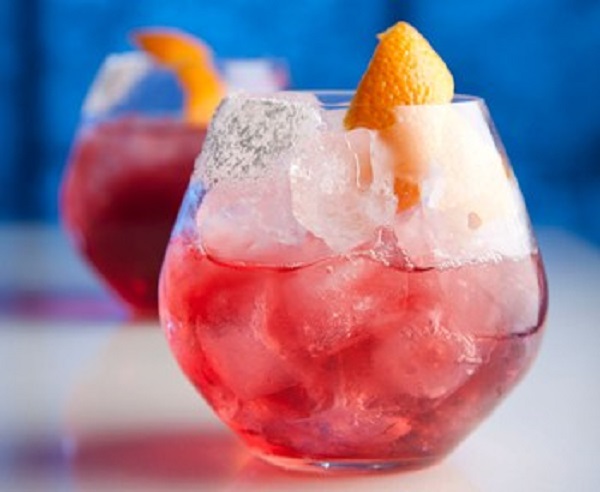 With brandy at its heart, the Ama-Lekkerlicious is a deliciously winning cocktail giving your Valentine's Day a distinctively South African twist. It packs all of the punch and vibrancy expected from this nation known as 'the Rainbow Nation'! Get the recipe here.
ALSO READ: 12 African Salad Variants From All African Regions
#33. Nigerian Chapman Punch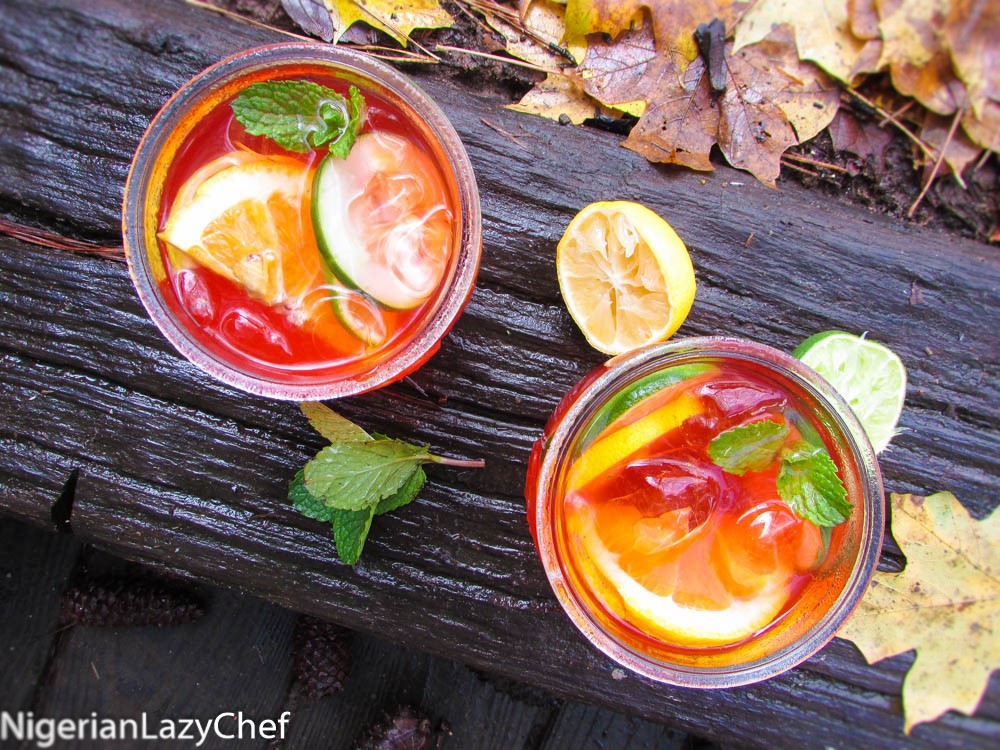 Show your special someone the perfect way to celebrate Valentine's Day with The Nigerian Chapman – a bubbly and festive African Sangria! Hosting brunch? Impress them with this delectable cocktail that will brighten up any occasion. Get the recipe here.
#34. The Kenyan Dawa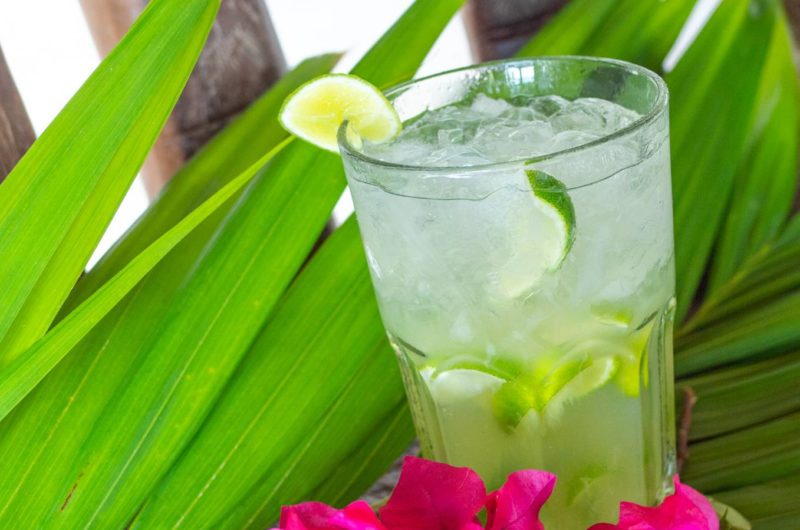 The famous Dawa from Kenya is a medicinal cocktail, charged with the power to heal. Believed by many to be the panacea for any ailment, one sip of this potent drink and you'll feel right as rain! Get the recipe here.
ALSO READ: 5 Efo Riro Recipe Variations You Need To Try
We hope this article has inspired you to try some romantic Valentine's Day African dinner ideas. From traditional stews and curries to light bites, there is something for everyone in our delicious recipes. Whether it's a special evening with your significant other or just a night at home with friends, these dishes will make any extra meal special. Enjoy!