4th Of July Grills To Spice Up The Weekend
The 4th of July or July 4th or Independence Day has been a federal holiday in the United States since 1941. The day is usually marked by festivities including fireworks, concerts, and parades. The 2022 celebration falls on Monday, July 4, 2022. The long history leading to the independence of the United States can be found here.
After being suspended for two years, it is estimated that about 50 million Americans will travel by road over 50 miles to different destinations to celebrate the long weekend holiday. This will be facilitated by the slight decline in the average price of gasoline after months of hikes. That means the road will be very busy.
The best time for the 4th of July travel
Since this year's celebration fell on a Monday, Americans will enjoy a 3-day weekend. This will likely spur more people to make the trip. Speaking to USA Today, Bob Pishue who is a transportation analyst for Inrix hints at the best time to travel to avoid traffic gridlock.
ALSO READ: From Homelessness In America To One Of The Largest Farm Owners In Kenya. The Story Of Kunga Kihohia.
According to Pishue, holidayers that want to travel on Saturday 2nd July should hit the road before 12 noon or after 7:00 pm. Those making shorter trips should target Sunday or Monday because they are likely going to be days of low traffic. Those who would be traveling on Saturday, July 2nd between 2:00 and 4:00 pm should prepare for huge delays.
Fourth of July firework cancellation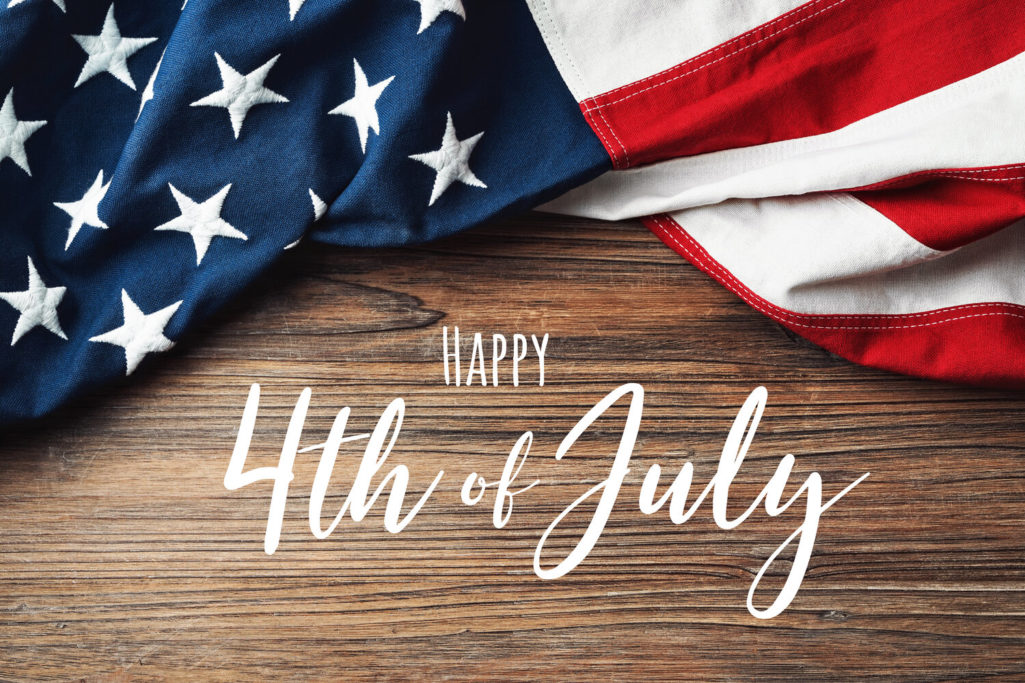 Although the fourth of July celebration will go on this year, many cities have canceled fireworks due to supply chain-induced shortages or wildfire concerns. For example, Phoenix had to cancel displays because it couldn't get professional-grade fireworks. Nevertheless, displays will go on in cities around Phoenix.
Northern Arizona flagstaff will continue with the annual Independence Day parade through the downtown. However, the usual pyrotechnic display will be replaced by laser lights. This is due to the prevailing apprehension after three wildfires raged through the mountainous city leading to the evacuation of hundreds.
ALSO READ: 20 Cool Hairstyles for African American Girls
While consumer-grade fireworks are available, those who want to light them up at home will likely pay 35% more, according to the American Pyrotechnic Association. However, fire officials are worried that the cancelation of public displays will lead to more private displays. This they fear will increase the risk of fire to dry bushes and homes.
July 4th discount sales on Amazon
To celebrate the birthday of America, some companies are dropping the prices of some of their products. If you have ever dreamed of owning some cool gadgets like smart televisions, this may be the best time to purchase. Some of the discounts are so high that it feels like a steal. Below are some of the products on discount for the July 4th celebration.
Amazon Fire TV 50″ 4-Series 4K UHD Smart TV
Amazon eero 6+ dual-band mesh Wi-Fi 6 system
Ultrean Air Fryer, 4.2 Quart (4 Liter)
COOLIFE Luggage 3 Piece Set Suitcase
Where you can get free food for the July 4th celebration
What is a celebration without food? Thankfully, there are places that offer food freebies and discounts. Here is a list of some of them.
Applebee's
This location is offering free food for kids on the fourth of July
HelloFresh
Use the code HFJULY4TH22 up until the 4th of July to get 16 free meals and free shipping.
Sonic
Place an order through the SONIC app to get a free cheeseburger from July 2nd until the end of the month.
There are a lot more other companies offering discounts and you will find them here. If you don't have the luxury of stepping out to dine, or there is no free food offer available in your city, you can make your grill right there on your lawn.
What are grills?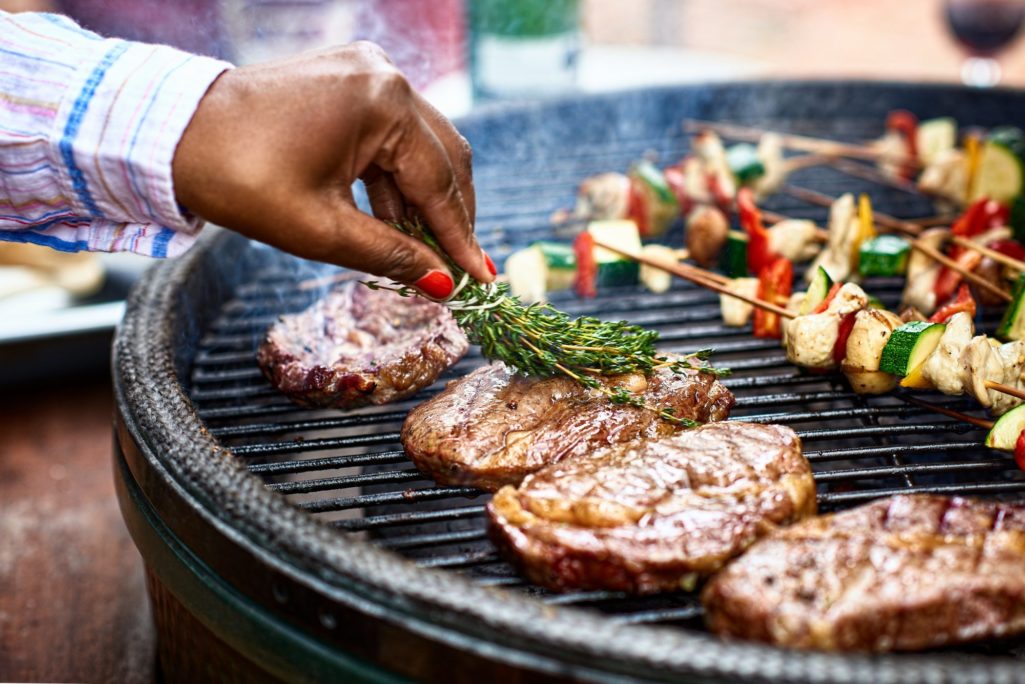 Any form of cooking that involves dry heat applied to the surface of the food is called grilling. Grill recipes have evolved for millennia. About 2 million years ago, the early man started to cook with fire.
The controlled use of open fire to cook food was a very important element in the social and biological evolution of early human beings. Before the discovery of fire, the early man ate uncooked plants and raw meat.
About 300,000 years ago, the earth oven was first invented in Europe. They dug wide pits in the ground and lined them with stones. The pits were then filled with hot coal and ashes to heat the stones. They wrapped their food in leaves and placed them on top of the ashes. They then covered everything and left the food to cook slowly.
ALSO READ: 5 Delicious West African Peanut Stew Variations You'll Love
Before the modern grill that is used today was invented, people cooked their meals outside on burning charcoal placed on a shallow metal iron pan with thin legs.
How popular is Grilling in Africa?
Most people in African countries do not need a reason to light up the fire and grill food. They do grilled cookouts on weekends as they have drinks with their friends and family. Grilled meat is a staple in almost all celebrations, weddings, family gatherings, cookouts, and holidays across all African countries.
Other grilled foods in Africa include chicken, lamb, steak, game meat, potatoes, and corn. Grilled foods are popular in Africa. Almost every culture has its signature grill recipe. Grilling is one of the few things in Africa that cuts through racial and cultural lines. Regardless of your language, culture, or race, the love of meat cooked on an open fire is something that all Africans share.
If you have ever tried African cuisines, you know that seasoning is everything when it comes to making these exotic dishes. The most common spices used in African grill recipes are;
Are there health benefits to grilling?
Grilling is one of the greatest ways to cook healthy food and enjoy spending time outdoors. Whether you are grilling with family or friends, you are going to feel closer together during and after the cookout. Entertaining friends and having fun help us slow down and enjoy the moment.
ALSO READ: Ever Cooked West African Egusi Soup Recipes? Here Are 10 Delicious Variations To Choose From
Grilled food can help you lower your calorie intake. For instance, when you grill meat, the excess fat melts and drips off the racks. This is healthier compared to other cooking methods where meat is left to cook in its own fat.
Grilling helps with weight loss. The best way to cook if you are on a weight loss journey is by grilling your food. This way, you are not adding any excess calories to your meals because no extra oils are needed.
Also, when boiling or frying food, some minerals and vitamins that are contained in the food may be lost. Grilling locks in the food's moisture which makes the food tastier.
The Best 10 Grill Recipes In Africa
1. Grilled Corn With Harissa Recipe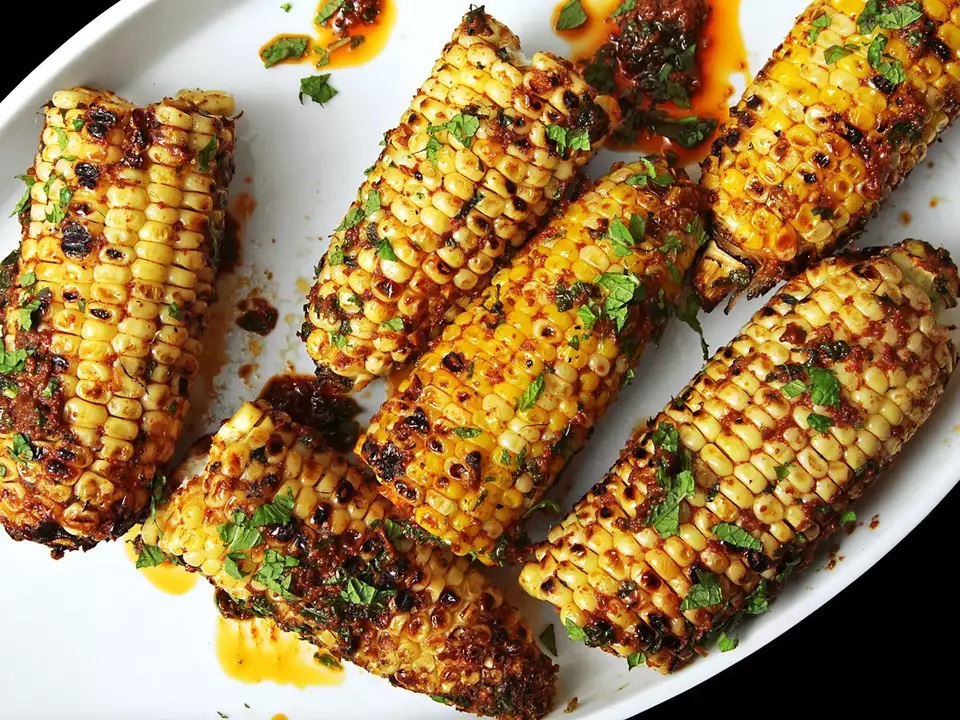 Grilled corn becomes even more tasty with harissa (Moroccan red pepper sauce) mixed and sprinkled with mint. Each piece is smothered in harissa and just easily cooked on the grill. Get Recipe Here
2. Grilled Moroccan Chicken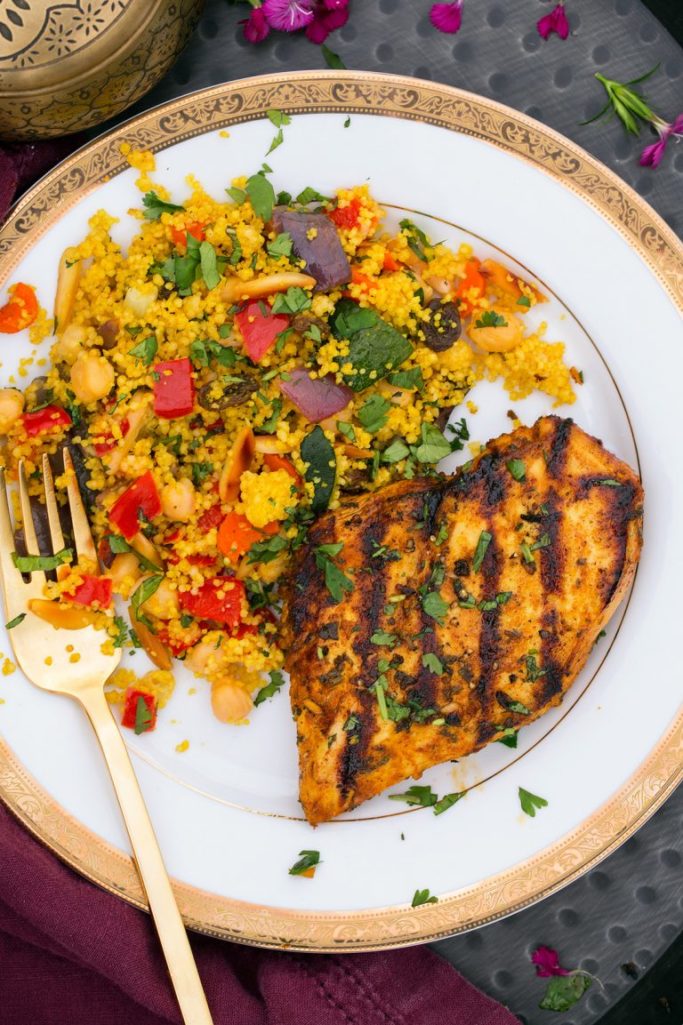 Grilled Moroccan Chicken has become one of the go-to chicken recipes! It's bursting with so many bright, aromatic flavors and it's one of the tastiest chicken recipes you'll have ever tried! Just be sure to allow enough time to marinade so the chicken can really soak up that flavor. Get Recipe Here
3. African Grilled Tilapia (African Style)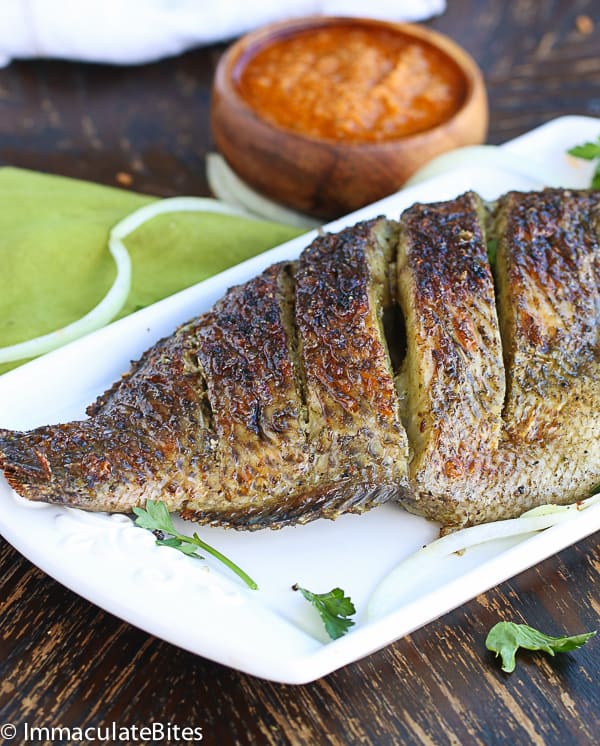 Grill Tilapia (African Style) — Easy whole grilled Tilapia smothered in spices and herbs with an African spicy hot sauce for dipping. Get Recipe Here
4. Mozambique Peri Peri Grill Chicken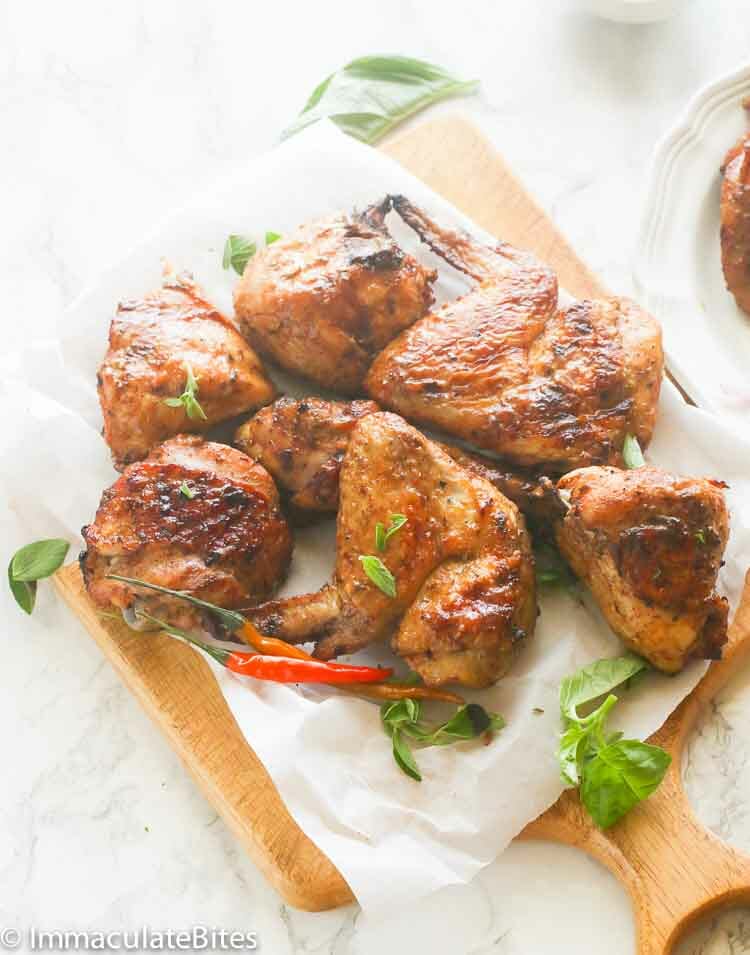 Mozambique Peri Peri Grill Chicken or roast chicken – moist, juicy, beautifully browned chicken with a smokey spicy coconut cream sauce. So good, easy and tasty! You're going to want to make it all the time!  Get Recipe Here
5. Grilled Shrimp With Chermoula Recipe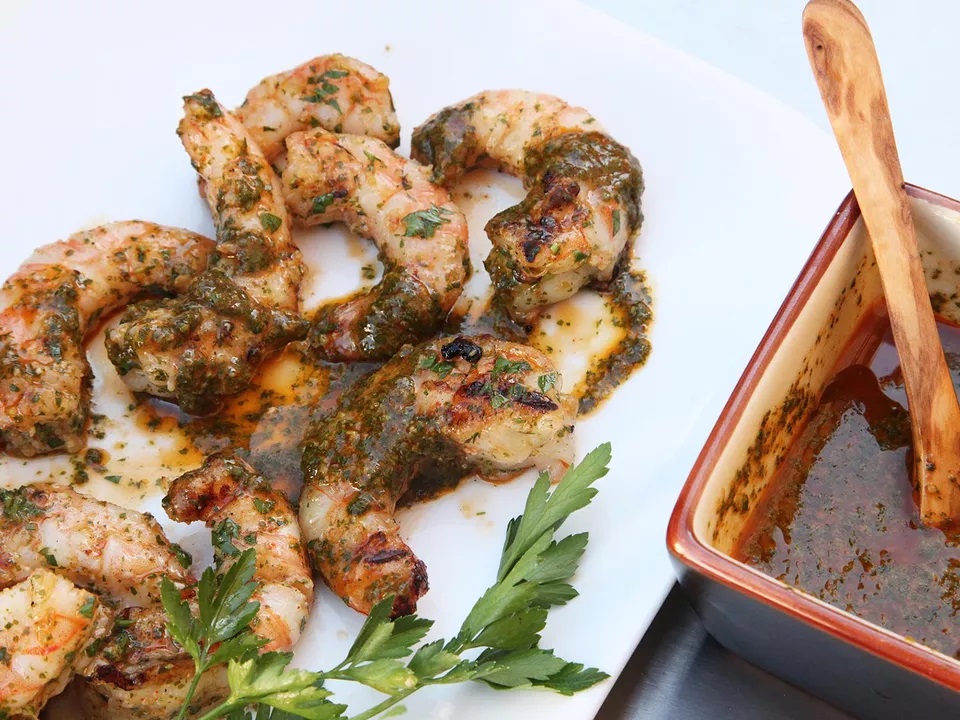 This perfectly grilled shrimp  recipe have a clean, sweet shrimp flavor with a nicely charred crust and a plump, juicy texture. They pair wonderfully with chermoula, a North African condiment based on herbs, cumin, olive oil, and lemon. Get Recipe Here
6. West African Grilled Chicken Salad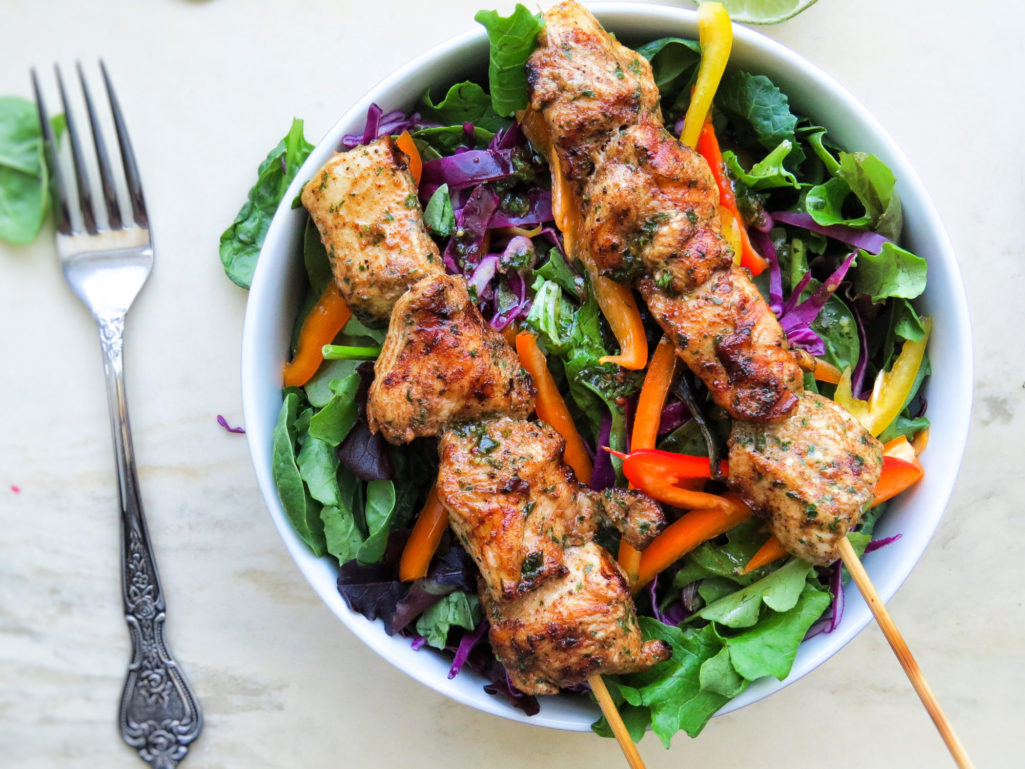 A bowl of greens can become much more when you put a little love and creativity to it. They say eat your greens but no one said it had to be boring. Here's to transforming the ordinary into extraordinary and enjoying every bite! Get Recipe Here
7. Tunisian Grilled Salad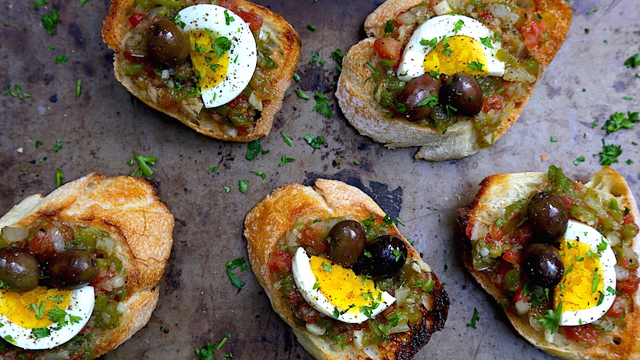 Tunisian Grilled Salad is also known as Slata Mechouia featuring stovetop roasted peppers, onions, and tomatoes on baguette slices. Get Recipe Here
8. West African Beef Kabobs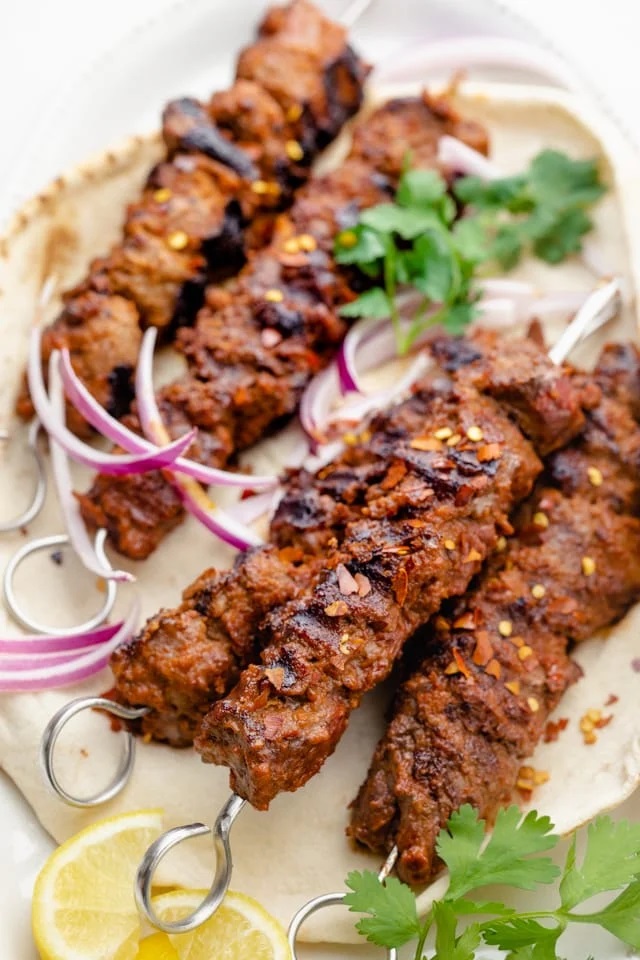 This dish originated in Nigeria and they call it the epitome of West African street food. The beef kabobs are very popular in Nigerian barbecue. It's basically spicy skewered beef that's made with a tomato and peanut blend. Get Recipe Here
9. Dibi Hausa (West African Grilled Beef Kebabs with Tankora Spice)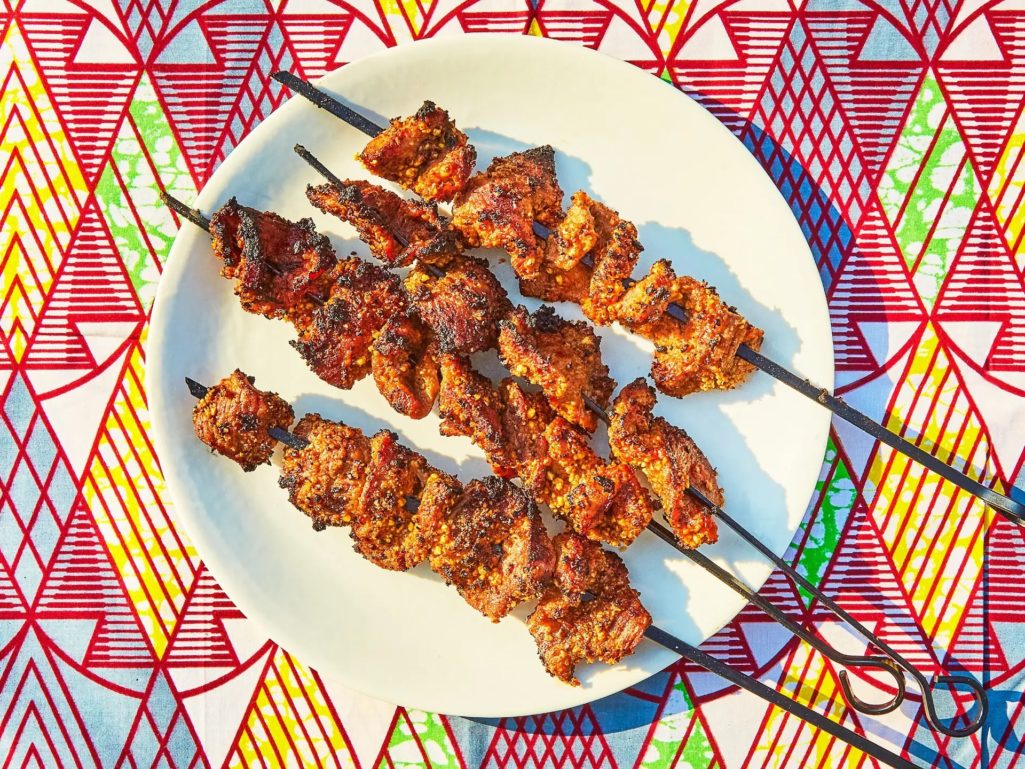 It's also a great way to get a taste of West African barbecue in a short period of time. Though this recipe calls for beef, you may use any other meat or vegetable to achieve delicious results. Get Recipe Here
10. Nigerian Beef Suya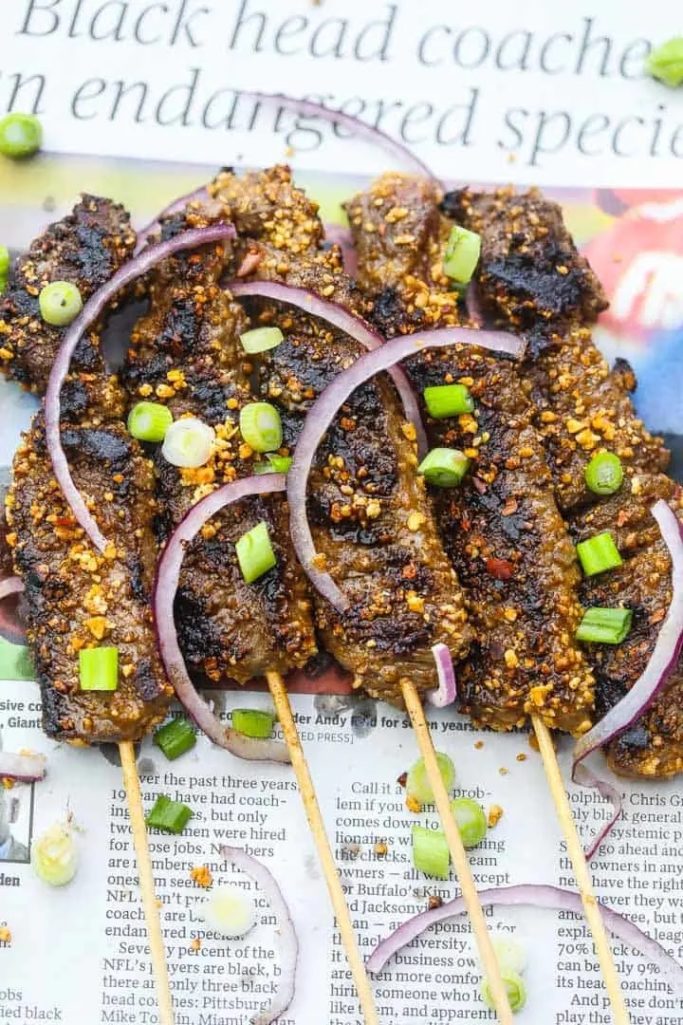 Suya actually refers to the seasoning mix which typically includes the aforementioned ground peanuts, brown sugar, salt, pepper, paprika, and chili pepper. Get Recipe Here
Conclusion
As the holidays approach, whether you are an advanced cook or a beginner, include grills on your menu. As you have seen in our recipe list, you can grill almost anything; from vegetables and fruits to meat and poultry. Cooking food over fire gives a unique taste to food. Let's not forget how oddly satisfying it is to turn food over flames. Other than that, grilling techniques are very simple.
Africa is home to hundreds of different indigenous tribes. We strive to bring you as close as you can get to your African roots by giving you different varieties of African recipes. We let you enjoy exotic African delicacies and inform you about the culture behind them. If you can't get to Africa to enjoy the amazing cuisines, we will bring African cuisines to you.