Top 10 African Restaurants In New York According to Yelp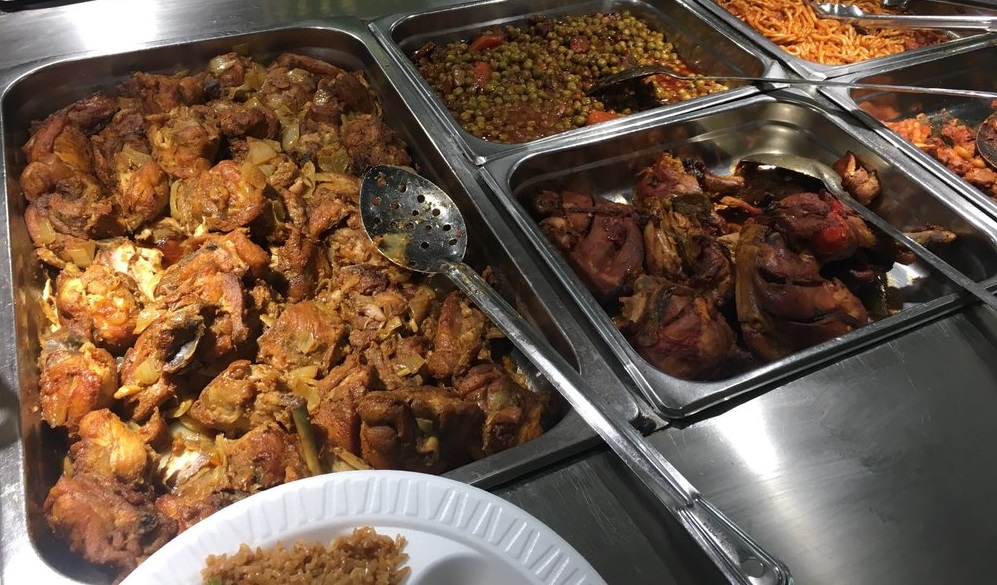 For many Africans in the US and even New Yorkers themselves, finding the best African restaurant in New York City (NYC) can be a daunting task. According to Yelp, New York has over 130 African restaurants that are very popular among the over two million blacks living in the city. The pandemic has however dealt a huge blow to the hospitality industry.
The pandemic disrupted the operations of many restaurants and even made New York lose some important eateries over the past few months. Thankfully, many African restaurants have survived and new restaurants have also popped up. These eateries continue to offer African food at its best. To help you find delicious and distinctive African cuisines, we have come up with a list of the top African Restaurants in NYC.
ALSO READ: 9 Easy And Savory African Pepper Soup Recipes To Try This Week
List of top African Restaurants in New York
#1. Accra Restaurant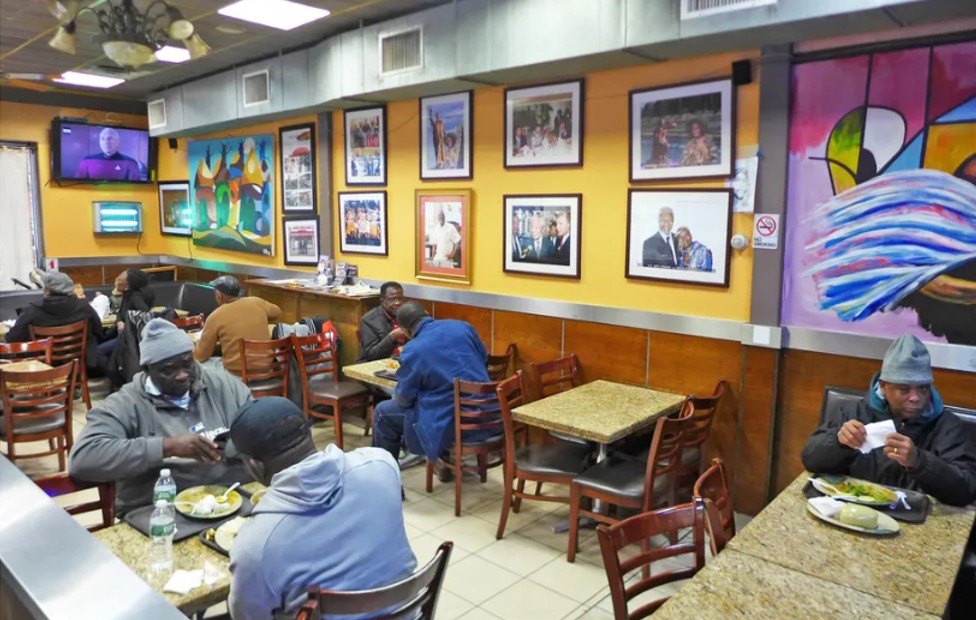 Accra Restaurant, which is located in Harlem, NYC, treats its customers with robust and bold flavors of African dishes. It is one of the oldest African restaurants in New York, having been established in 1986. Their buffet style offers guests the opportunity to try different food options and flavors. Like other African restaurants, Accra prides itself in serving authentic and quality African cuisine in New York.
Accra Restaurant delights in sharing the Ghanaian culture and flavors with its customers. Their menu features Jollof rice, waakey rice, pepper soup, okra soup, baked and fried fish, yam porridge, and chicken stew. Many Africans in NYC, particularly those from West Africa say that Accra Restaurant is at the top of their go-to African restaurants in the city. The hotel has attractive décor, with the walls of the dining area full of pictures and portraits of African heroes including Kofi Annan.
#2. Voilà Afrique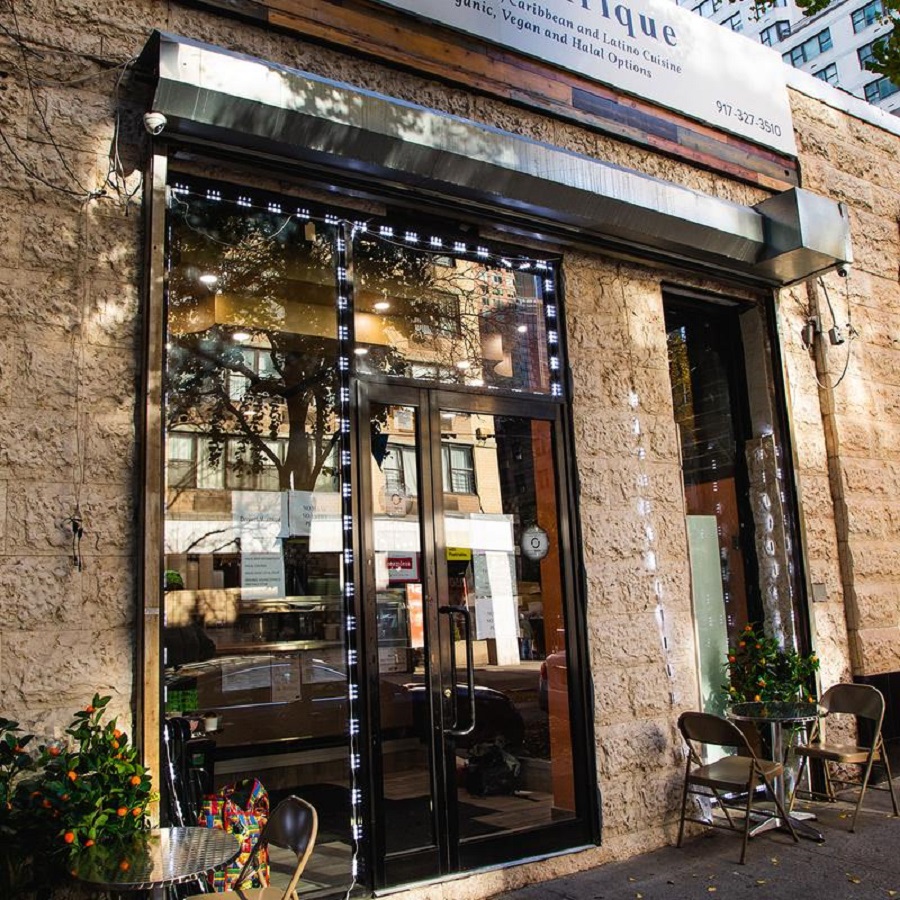 Voilà Afrique is a French phrase that means "This is Africa". Thus, this restaurant makes Africans feel at home by serving them delicious African foods. In particular, this African-owned restaurant, which is located at 844 Second Avenue, New York, specializes in Nigerian and Ghanaian cuisines. The owner, George Quainoo, and chef, Margarete Duncan, come from Ghana and Nigeria respectively. Thus, they clearly understand local foods from these two Anglophone nations.
One of the common dishes on their menu is Kenkey, a vitamin-rich meal of Ghanian origin that is often served with fried fish or soup and pepper sauce. Peanut-dusted beef kebabs, egusi, and suya are common Nigerian foods at Voilà Afrique. Founded in 2020, the restaurant has Halal, vegetarian, and vegan options. Whether your favorite dish is Jollof rice, egusi, oxtail stew, or you want to try beef suya, chicken kebab, fufu, or pounded yam, this African restaurant offers colorful African foods for every taste. From African food to African design, the restaurant offers an authentic African experience. Everyone who visits the restaurants speaks positively about their cuisine and service.
ALSO READ: Nigerian Fish Roll Recipe
#3. B&B Restaurant Corporation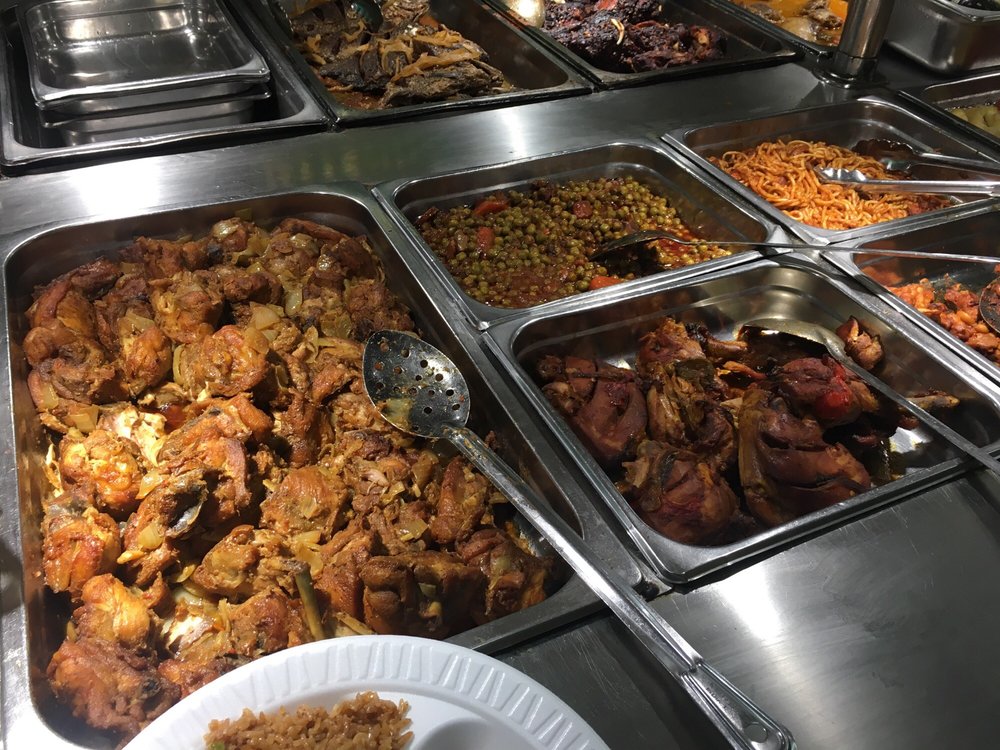 Since 2009, B&B Restaurant Corporation has been providing authentic African dishes along 165 West 26th Street in New York. The African restaurant prides itself on offering a variety of delicious food to a large customer base of African origin. This is where Africans in the United States find amazing food that cannot be found anywhere else. The restaurant provides dozens of North African and West African recipes mainly adapted from Africa.
The African American cuisines offered in this restaurant always tantalize the palates of their customers. Some of the common dishes on their menu are beef stew, fried chicken, baked chicken, jerk chicken, and more. After visiting B&B Restaurant, many visitors say that they always think of this restaurant whenever they crave African cuisines. While their décor is not as welcoming as their food, many customers always come back to have a taste of the incredibly delicious dishes served in this eatery.
#4. Teranga Harem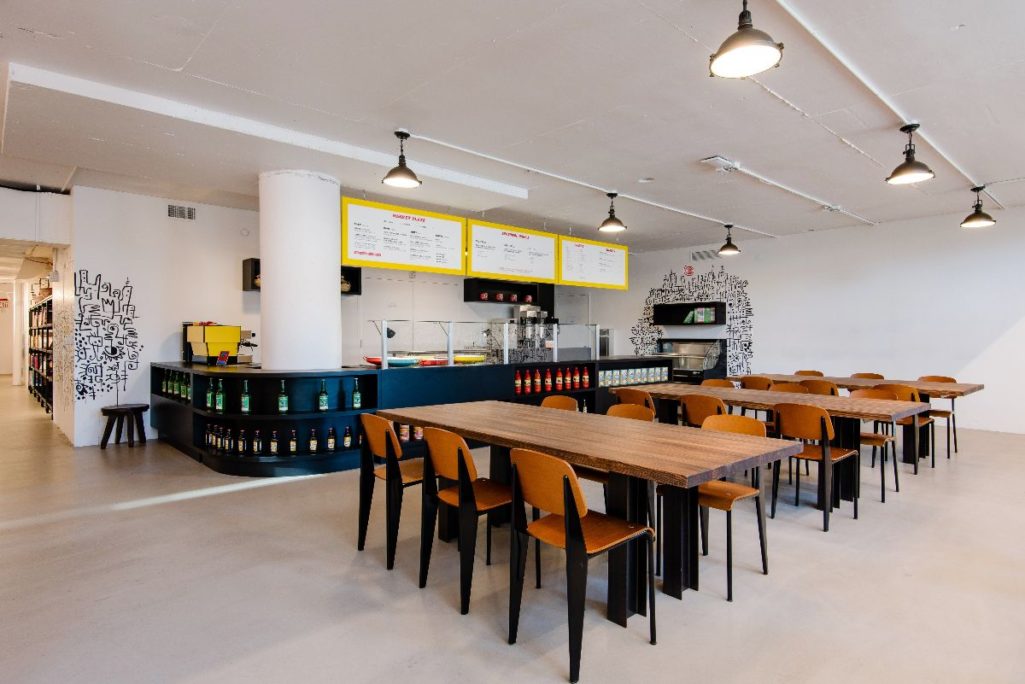 Pierre T., a restauranteur and chef, established Teranga Harem in 2019 at 1280 5th Avenue New York to share African culture in New York through food. This African restaurant exhibits the diversity, vibrancy, richness, and depth of African traditions in a modern setting. Thus, its menu is mainly informed by African culinary traditions. They work with smallholder organic African farmers and local organic producers to source their ingredients.
Inspired by African cooking, Teranga Harem's menu highlights nutrient-dense and ancient crops that Africans have cultivated for centuries. The most popular items on their menu are Jollof rice, Grilled chicken, chicken bowl, and black-eyed pea salad. The Afrocentric decor style at Teranga Harem speaks much about the commitment to spreading the word about the African culture and traditions. While speaking about her experience on Yelp, Josephine said,
ALSO READ: 6 Variations Of The Delicious South African Samp Recipe
"Your food comes to you in a tray. And you just…. lose yourself in the glory of sweet potatoes, black-eyed peas, palm oil, jollof rice, and so much more. Plant-based? Sure, there's a vegan version of every major offering. Meat or not, you'll still get all those glorious spices and herbs in your mouth. They're going to have an orgy in your stomach, and everyone's invited!"
#5. Brooklyn Suya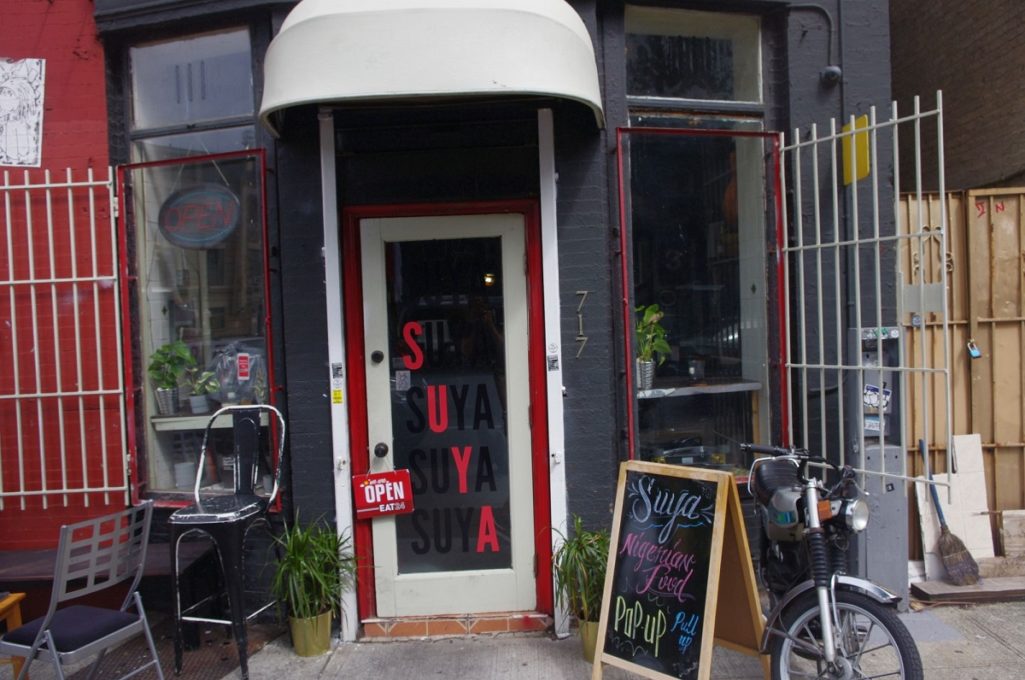 Brooklyn Suya is well-known for its signature Suya spice, a mixture of peanuts, pepper, and various aromatics that are grilled together to make a delicious dish. It is accompanied by fresh tomatoes, cucumbers, and onions. Suya is a signature Nigerian spice that is sought by almost every customer that visits this African restaurant.
Located in Brooklyn, this eatery combines the Nigerian and Brooklyn cultures. Whether you wish to take chicken, fish, or other protein, the restaurant usually serves it with Suya spice. Nigerians living in New York frequent this restaurant to enjoy Suya as well as other Nigerian cuisines. Many commend Brooklyn Suya for bringing Suya and other Nigerian dishes to the streets of Crown Heights, NYC.
#6. Nneji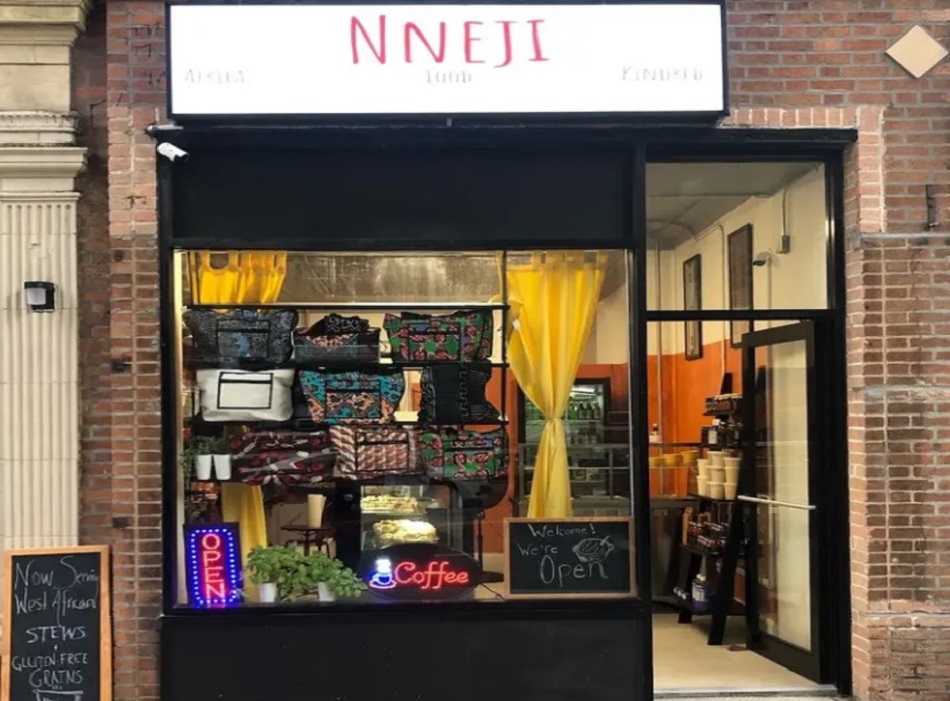 If you have a craving for west African dishes, Nneji is one of the African restaurants in NYC where you can find West African stews, drinks, and salads. In particular, the main menu in this restaurant constitutes small-batch stews with grans. These include Okra and spinach, red stew, egusi stew, and Yassa served with cassava or fonio grains. The restaurant opts to prepare dishes that are mainly found in West Africa, making its menu regional instead of country-specific.
Located on 32-20 34th Ave Astoria, NYC, and built with a modern interior, Nneji is one of the New York African restaurants that opened during the pandemic. Guests say that this restaurant serves delicious African food and many say it is worth a try. Speaking about why she opened the restaurant, the founder, Beatrice Ajaero, said,
ALSO READ: 5 Efo Riro Recipe Variations You Need To Try
"My mission is to make West African food a mainstay at every table and at every gathering, big or small, and to prepare highly nutritious food with ingredients that can be accessed from local producers."  
#7. AKWAABA Restaurant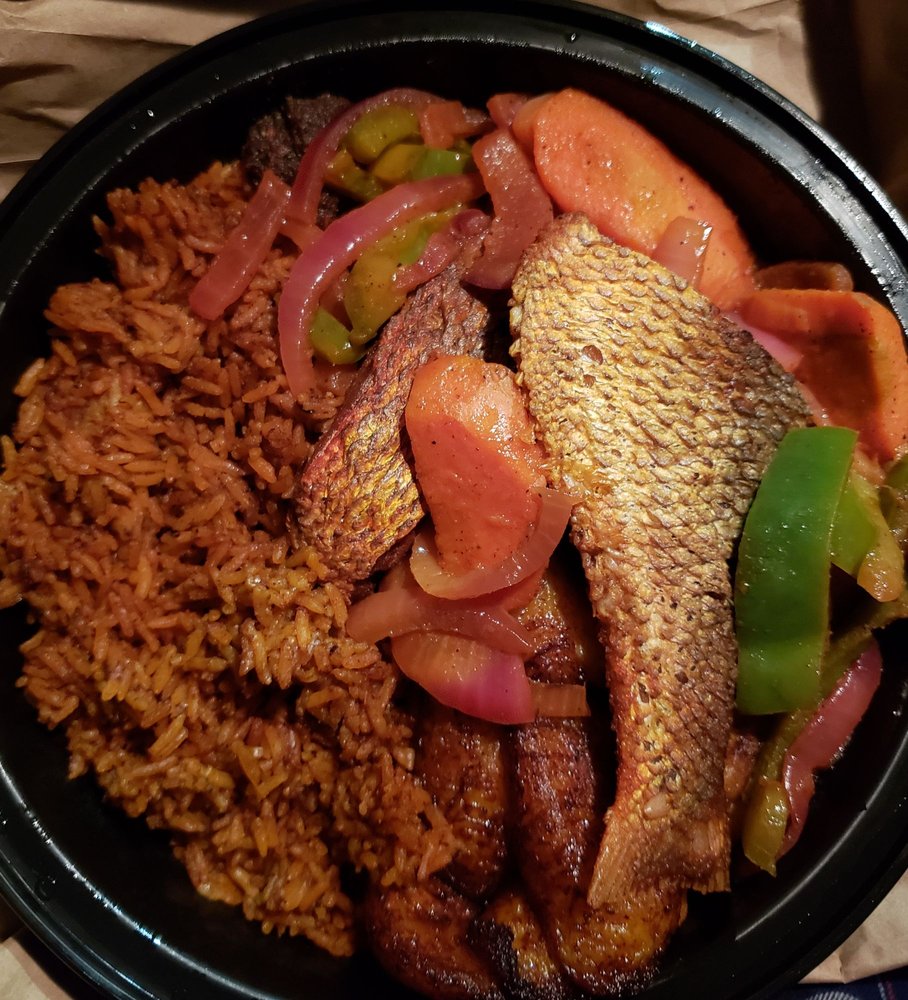 AKWAABA Restaurant is another eatery in New York City that blends friendly service with good quality food. It offers a wide range of cuisines to hundreds of Africans looking to get the most out of an African restaurant in New York. With consistent innovation over the years, AKWAABA Restaurant has continued to live up to the commitment of offering its guests a truly African dining experience.
From Jollof rice and Okro stew to fried beef and fish, AKWAABA is no doubt one of the African restaurants in New York disrupting the New York restaurant scene with amazingly tasteful African meals. The restaurant is located at 604 Parkside Avenue Brooklyn, NYC. Many guests to AKWAABA Restaurant say that they were surprised to find an eatery with no menu or pictures of food. But in the end, they are overjoyed after being offered some of the finest West African dishes.
#8. Awash Ethiopian Restaurant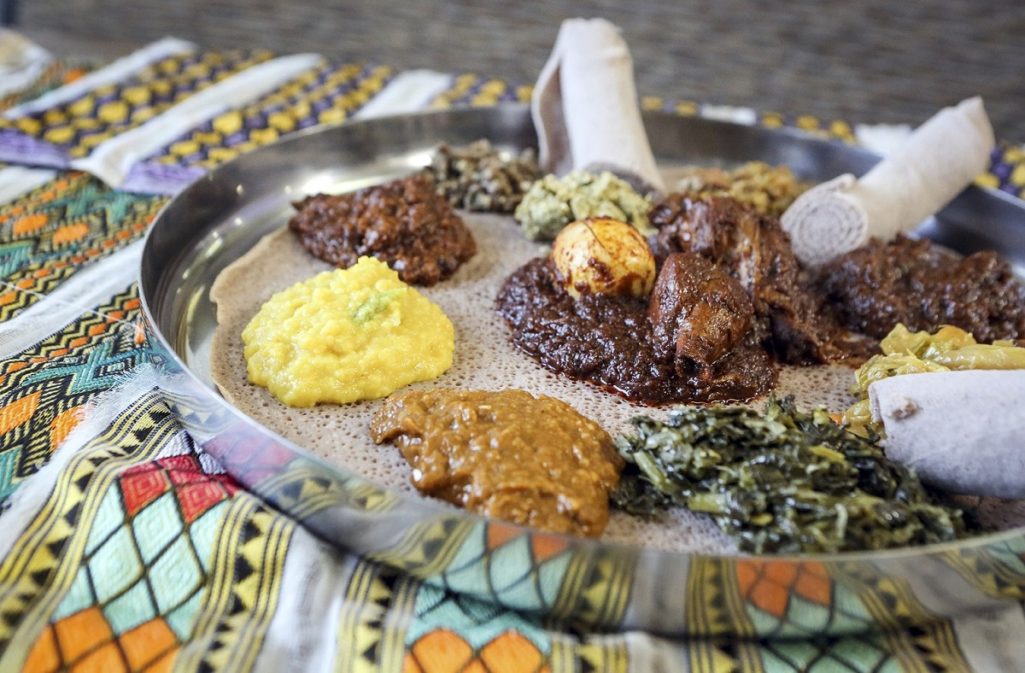 If you are looking for the finest Ethiopian cuisine, Awash Ethiopian Restaurant is the perfect place to check-in. Considering the popularity and growth of this African restaurant, it seems to have succeeded in its initial mission of showing America what Ethiopia has to offer. Established in 1994, Awash specializes in Ethiopian dishes. Over the years, the hotel has expanded its commitment to making sure that better food is accessible to its customers across NYC.
ALSO READ: 15 Recipes That Will Have Your Kids Fall In Love With African Cuisine
Their popular main dishes include Siga tibs, Doro wat, Gored gored, Fasolia, Ginfilfl, Kitfo, Beg Alicha, Atkilt Alicha, and Gomen Besiga. Their beautiful African interior designs wow customers and create a powerful first impression on guests. Visitors to this restaurant say that both the food and the service offered were excellent. Having survived the pandemic, Awash Ethiopian Restaurant continues to influence the New York restaurant scene with different cuisines of Ethiopian origin. Awash has three locations in New York City: Manhattan Valley – 947 Amsterdam Avenue, East Village – 338 E 6th Street, and Cobble Hill – 242 Court Street, Brooklyn.
#9. The Nomad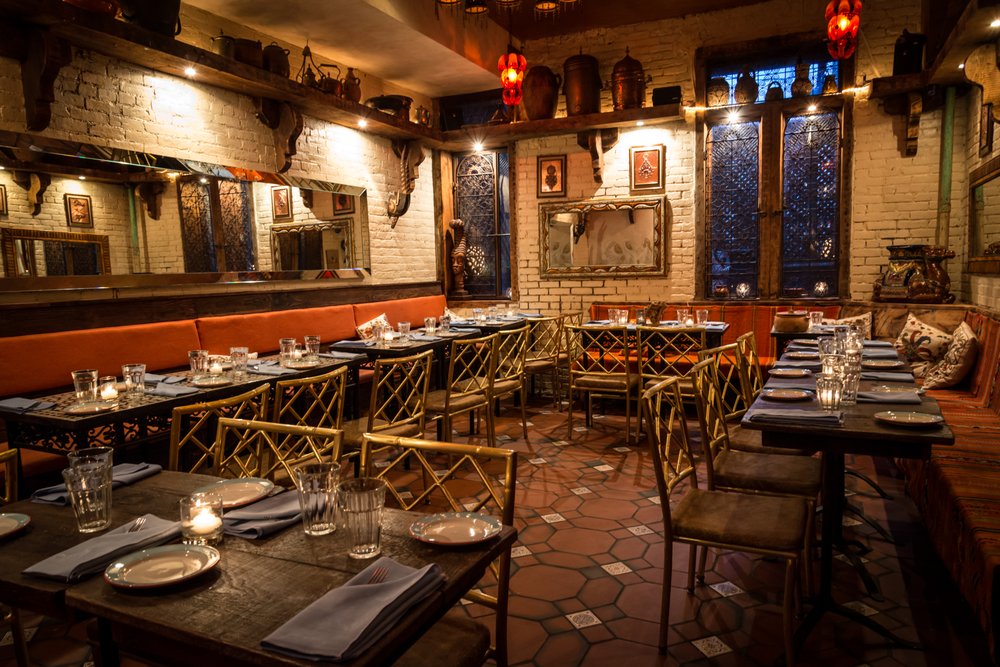 Many Africans living in New York say that they feel home away from home at The Nomad restaurant. Founded in 2006, the restaurant offers a uniquely African experience with its authentic Algerian and Moroccan dishes. Located in the East Village, the Nomad has over the years provided an exotic and truly African dining experience that attracts African from around NYC.
The restaurant is famous for its distinguished dining setting for entertaining business clients with North African and Mediterranean foods with French influences. Their extensive menu caters to a wide variety of tastes and preferences. Tajines, phyllo dough, and couscous dishes as well as their flavor-packed merguez lamb sausages hold prime positions on their menu. The Nomad, which was among the first Algerian and Moroccan restaurants in New York, is a cozy eatery at the heart of the city's East Village. Their inviting African-inspired interiors appear to encourage guests to dine out at the restaurant more often.
#10. Buka New York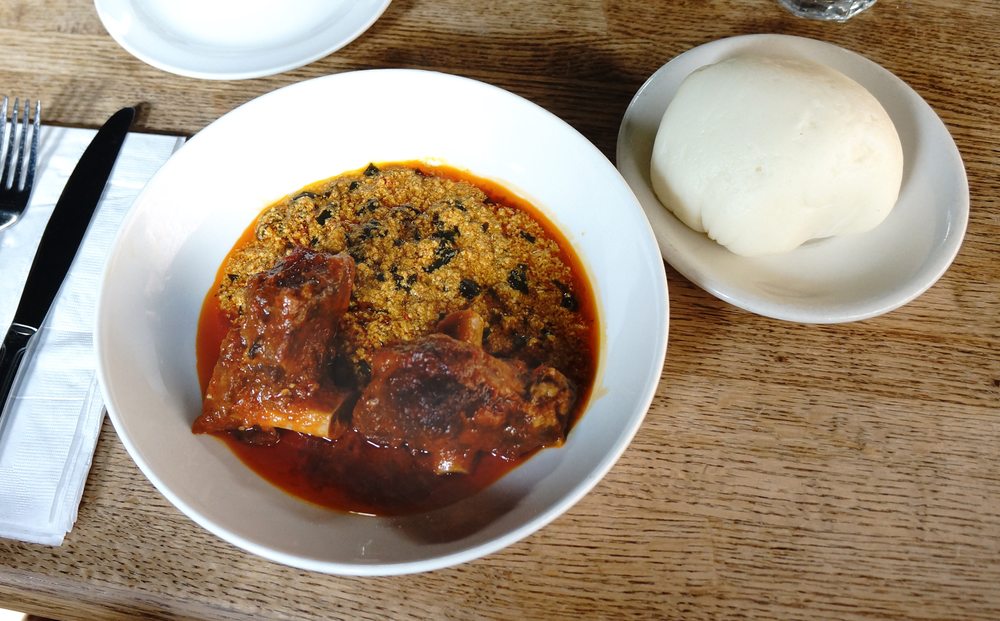 The Buka New York restaurant works to satisfy the demand for African food in NYC by recreating the Nigerian restaurant scene. Buka serves authentic Nigerian dishes that are flavorful, spicy, and unequivocally African. The unique feature about Buka is that its menu is pork-free, gluten-free, and dairy-free. Many Nigerians in NYC consider Buka as their best African restaurant.
ALSO READ: 15 Delicious African Recipes You Should Try This Easter
Many customers say that their food is delicious and they always leave satisfied. Located at 946 Fulton Avenue in Brooklyn, Buka New York offers a variety of truly African dishes, from Red Snapper with Egusi and Eba to mouth-watering goat pepper soup and fried yams. The ambiance and interior of this restaurant are refreshingly relaxed and modern. Weekends at Buka are lively and festive with live band performances.
Conclusion
We hope that finding the best African restaurant in New York City is now pretty easy for you. You can check in the restaurant of your choice and enjoy the African cuisine you have always craved for. Which of these African restaurants in NYC have you visited? We would love to hear from you. Share your feedback in the comments section below.
Prefer to cook at home? No worries, we have a recipe index page where you can search for all types of African foods. You will get a recipe and video guide to help you prepare any food that you choose. Click on this link to get started.