World Vegetarian Day: Here Are 10 African Vegan Food Recipes That Nobody Told You Before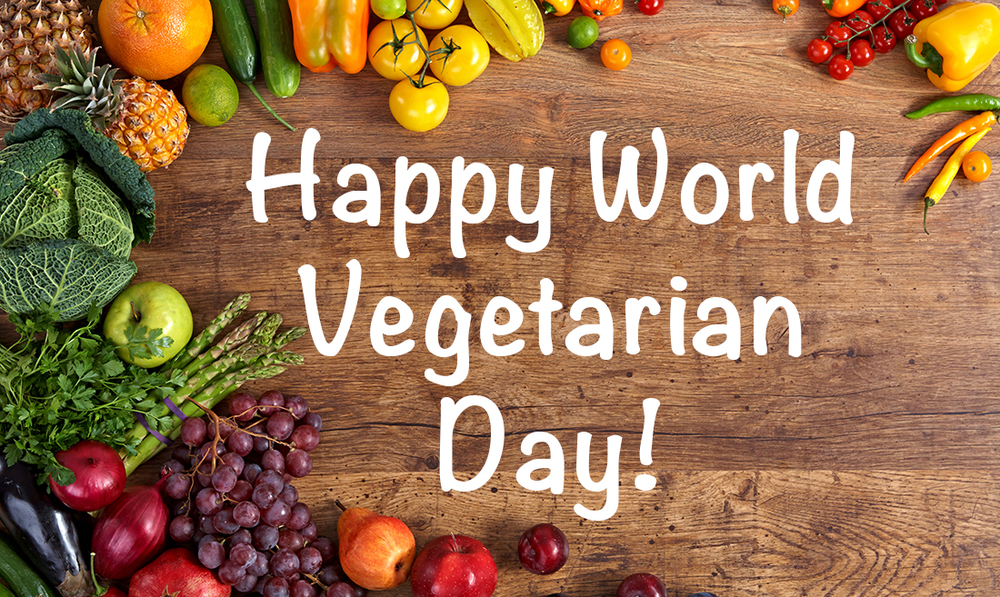 The World Vegetarian Day is celebrated annually around the globe on October 1st. This commemoration was established by the North American Vegetarian Society (NAVS) in 1977. The following year, the International Vegetarian Union (IVU) endorsed it. The aim of the 'holiday' was to promote and express the joy and challenges faced by vegetarians. Also, it was (and is still) intended to appreciate the life-changing possibilities of vegetarianism.
The celebration brings awareness to the environmental, ethical, humanitarian, and health benefits of the vegetarian lifestyle. This is especially important because of the current climate change issues. The World Vegetarian Day automatically casts October as Vegetarian Awareness Month. The awareness month ends on October 31 and the enthusiasts call it World Vegan Day.
ALSO READ: 15 African Labor Day Recipes To End Your Summer With A Sizzle
Why do people choose a vegan lifestyle?
Vegetarianism and veganism is a practice that has been ongoing for years. It has gradually gained traction. For example, in 2019, it became easier than ever before to quit meat and other animal products. This was thanks to the invention of plant-based alternatives.
For example, there is the Impossible Burger, the Beyond Meat Burger, and various other cheese substitutes. These vegan meals are so close to the 'real thing' and people are sometimes surprised that they are not animal-based. Soon, it will be almost impossible to tell the difference. It would be impossible to celebrate World Vegetarian Day without featuring new food classes.
People turn vegan for a lot of reasons. Eating lots of fruits and vegetables is good for your health. Doctors even recommend a plant-based diet to patients who suffer from heart problems, hypertension, diabetes, and a host of other health issues.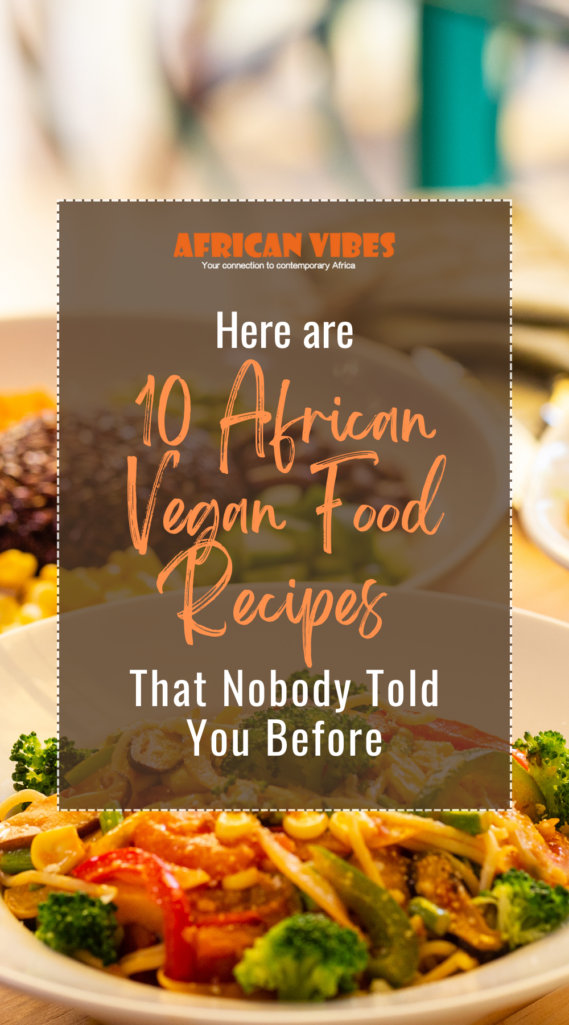 Why Do People Give Up Animal Products?
Top on the list of reasons why people give up animal products is health concerns. For years, public health officials and health experts have urged people to reduce the consumption of meat and other animal products. The reason for this is that consuming meat, particularly red meat and processed meat, can lead to major health issues. Diseases like cancer, stroke, and heart attacks have stemmed in part from too much consumption of meat.
Many vegans also believe that all animals have the right to live and be free. This is regardless of whether they have been staples in diets or have been consumed by humans for years.
ALSO READ: 10 Couscous Recipe Variations To Spice Up Your Menu
The third reason for going vegan is the passion to protect the environment. There is a really good chance that if you ask a vegan why they're vegan, they would say it's to protect the environment. They argue that raising livestock includes land wastage, waste dumping, and greenhouse gas emissions which harm the environment.
Vegans believe that humans do not need meat or any animal products to survive. You can meet your nutritional requirements without consuming animal products. Some people choose to be vegan because they simply do not like consuming animal products and meat. Either that or they have sensitivities to them or allergies e.g lactose intolerance.
Advantages of Going Vegan
A vegan lifestyle is known to help people lose weight. Moreover, going vegan has a lot of health benefits as well. For starters, this diet prevents the consumer from getting type 2 diabetes and certain types of cancers.
ALSO READ: 6 Abacha (African Salad) Variations You Should Try
Secondly, vegan diets are highly nutritional. It lowers blood sugar levels and improves kidney function. Several studies have shown that a vegan diet is able to relieve symptoms of systemic distal polyneuropathy. This is a condition in people with high sugar levels that causes sharp and burning pain.
Veganism can also lower your risk of getting heart disease. If you regularly consume legumes, fresh fruits and vegetables, and foods rich in fiber, you are in the green.
For the elderly, this amazing diet can reduce pain in individuals who suffer from arthritis. Some studies suggest that a vegan diet can help improve the symptoms of rheumatoid arthritis, including joint swelling, pain, and morning stiffness.
Disadvantages of a Vegan Diet
You need to be well prepared before transitioning into a vegan diet. If you are not well prepared, you may encounter some of the dangers that come with sudden veganism. These health issues may include;
#1. Anemia
#2. Disruptions in hormone production
#3. Vitamin B12 deficiencies
#4. Depression from the lack of omega-3
ALSO READ: 5 Ways To Enjoy Nshima
That is why it's crucial to include the following in your diet;
#1. Lots of proteins
#2. Vitamin B12
#3. Vitamin D
#4. Iron
#5. Calcium
#6.Iodine
#7. Zinc
#8. Omega-3
We advise you to see a doctor or a nutritionist before embarking on a vegan journey to get clear instructions on what works best for you.
How popular is veganism in Africa?
Veganism is not new in Africa. Our ancestors ate plant-based meals for centuries. Some people still get through with plant-based diets. One thing is for sure, most Africans are becoming increasingly health-conscious and willingly skip meat when they hear about the potential side effect of eating too much of it.
About five centuries ago, Africans still mainly ate traditional foods. When the adventurers and slave traders came to Africa, they introduced new crops and the large-scale domestication of animals. This changed the eating patterns of Africans over time into what we experience today.
ALSO READ: The 10 Best Nigerian Puff Puff Recipes According To Google
Many African traditional meals are vegan and many restaurants in Africa have started to incorporate vegan meals in their menu. Nevertheless, veganism is not widely practiced in Africa. Most people incorporate animal products and meat into their diet on a daily basis. This ranges from having dairy products such as milk for breakfast and meat for dinner or lunch. South Africa is the only African nation that ranks so high with the number of vegans and vegan activists. This is especially true in Cape town.
The theme for the 2021 World Vegetarian day is currently unclear. However, that does not stop us from enjoying some nice home-cooked vegan meals. You can share these mouth-watering meals with family and friends as we celebrate this wonderful occasion. Here are 10 African vegan recipes that we are almost certain you didn't know about.
10 African Vegan Food Recipes That Nobody Told You Before
#1. Chakalaka Samp Beans By Instant Pot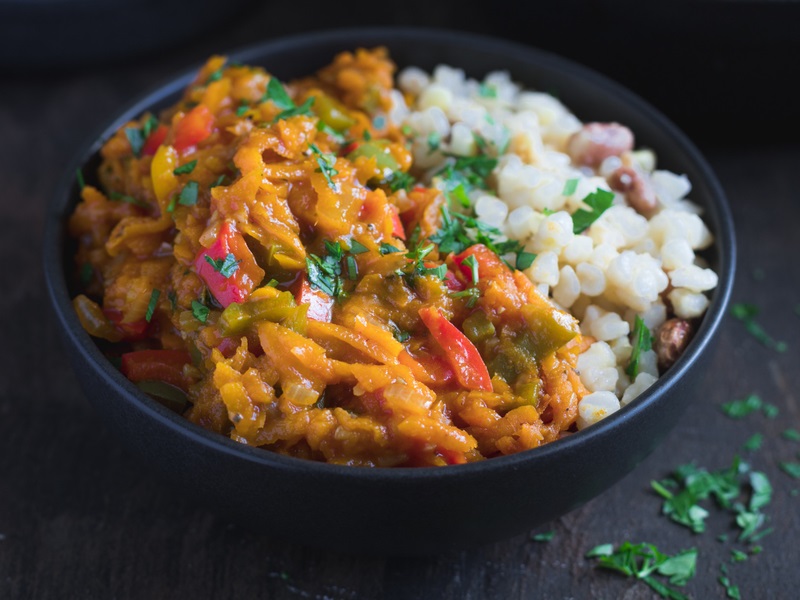 While samp & beans are normally soaked overnight, Instant Pot speeds up this process making a perfectly cooked dish in an hour. Get Recipe Here >>
ALSO READ: 6 Mouth Watering Nigerian MoiMoi Recipe Variations
#2. Tunisian Grilled Mechouia Salad by Slow Burning Passion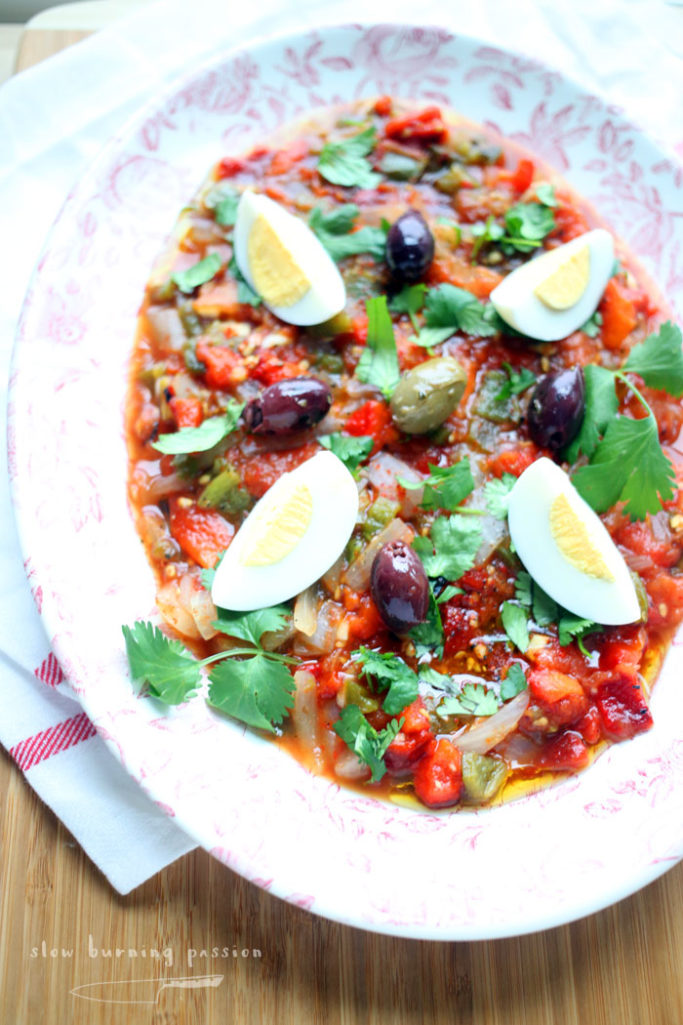 Mechouia salad is a simple but delicious grilled vegetable salad from Tunisia. Charred onions, peppers, tomatoes, and garlic are coarsely chopped, salted and seasoned, and drizzled with olive oil. There's probably some fresh herbs served on top. By itself, it's a perfect vegan dish. Get Recipe Here >>
#3. One-Pot African Peanut Stew By Making Thyme For Health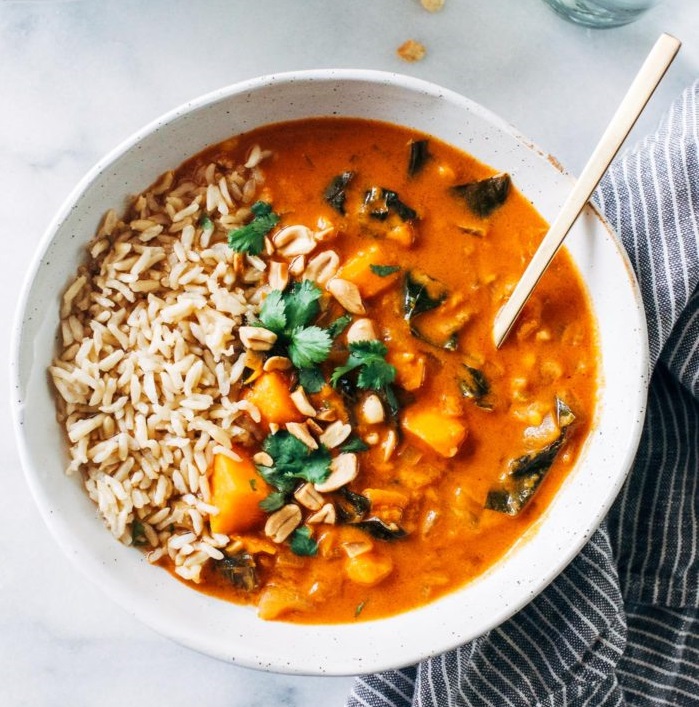 One-Pot African Peanut Stew- a warm and comforting meal that's super easy to make. Vegan and gluten-free with oil-free option! Get Recipe Here >>
ALSO READ: Kenyan Matumbo And 6 Other Surprising African Tripe Recipes That Are Finger Licking Delicious
#4. West African Jollof Rice With Cayenne By Food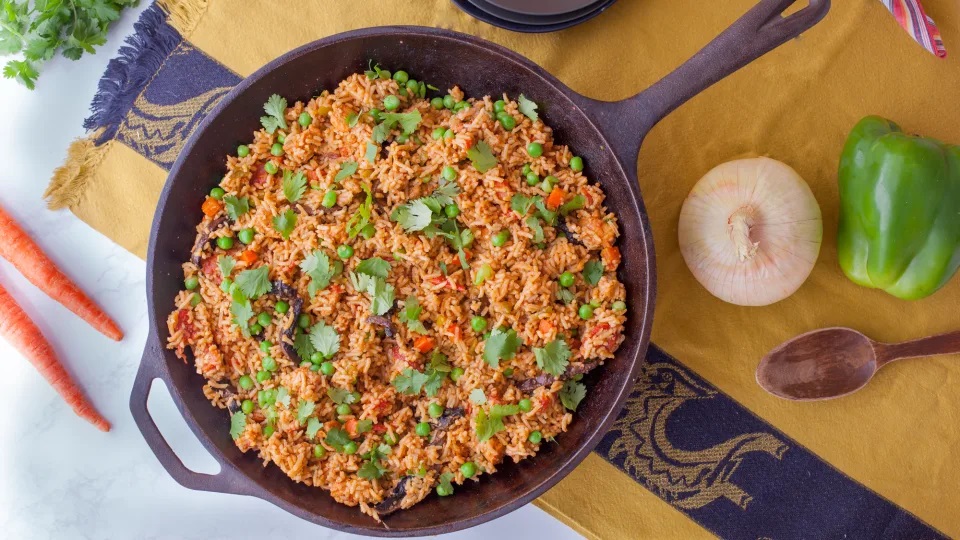 "West African Jollof Rice is superb! I grew up eating this rice and every eaten at every party where the host is West African. Every West African country has its own version, However, this is the best! Enjoy! Get Recipe Here >>
#5. Moroccan Lentil-Stuffed Eggplant By Minimalist Baker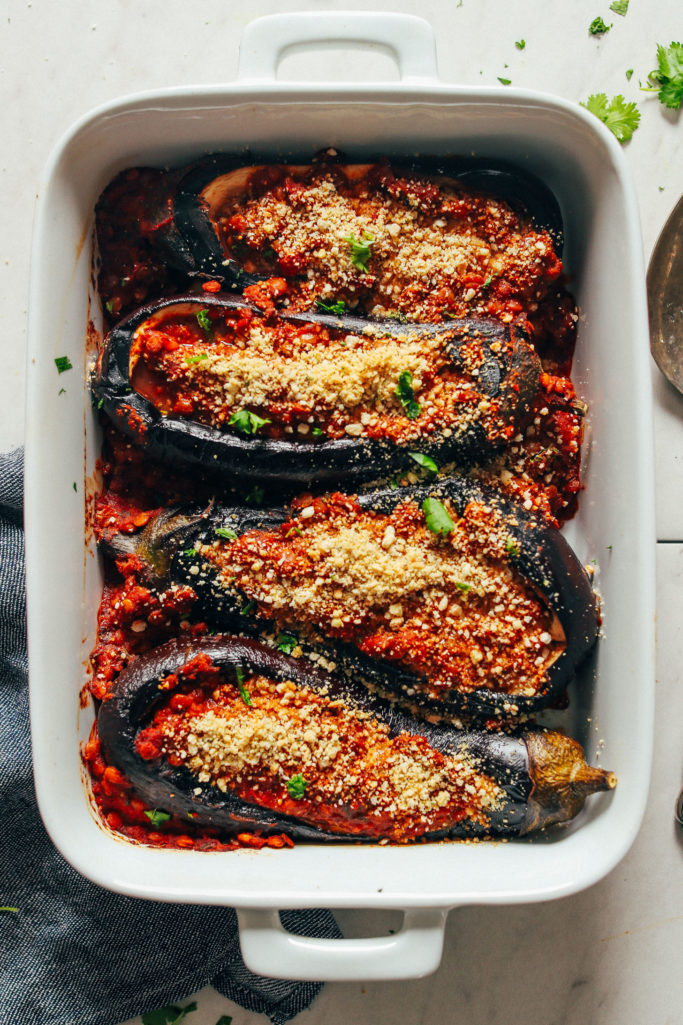 Stuffed baked eggplant with Moroccan-spiced lentils! Just 9 ingredients, big flavor, plenty of protein and fiber, and the perfect side dish or entrée. This is perfect for hosting a family gathering or any occasion. Get Recipe Here >>
#6. Baked Stuffed Plantains With Black Beans(Vegan) By Immaculate Bites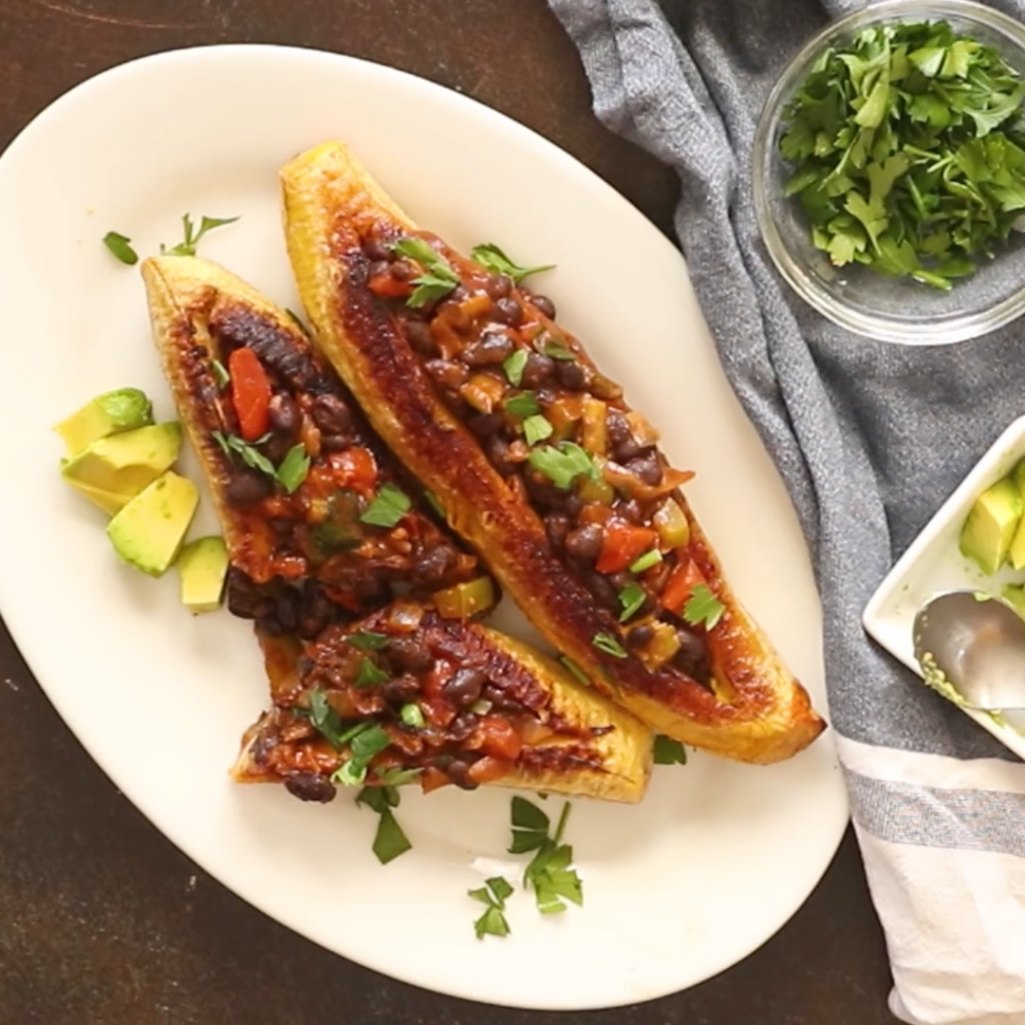 Baked Stuffed Plantains With Black Beans (Vegan) – baked sweet plantains that complements the savory, spicy vegan bean filling well. An easy weeknight treat with only 10 minutes prep time. Get Recipe Here >>
ALSO READ: 9 Unconventional Jollof Rice recipes for World Jollof Rice Day
#7. Ugandan Matoke (Spicy Green Banana Mash) By Sanjana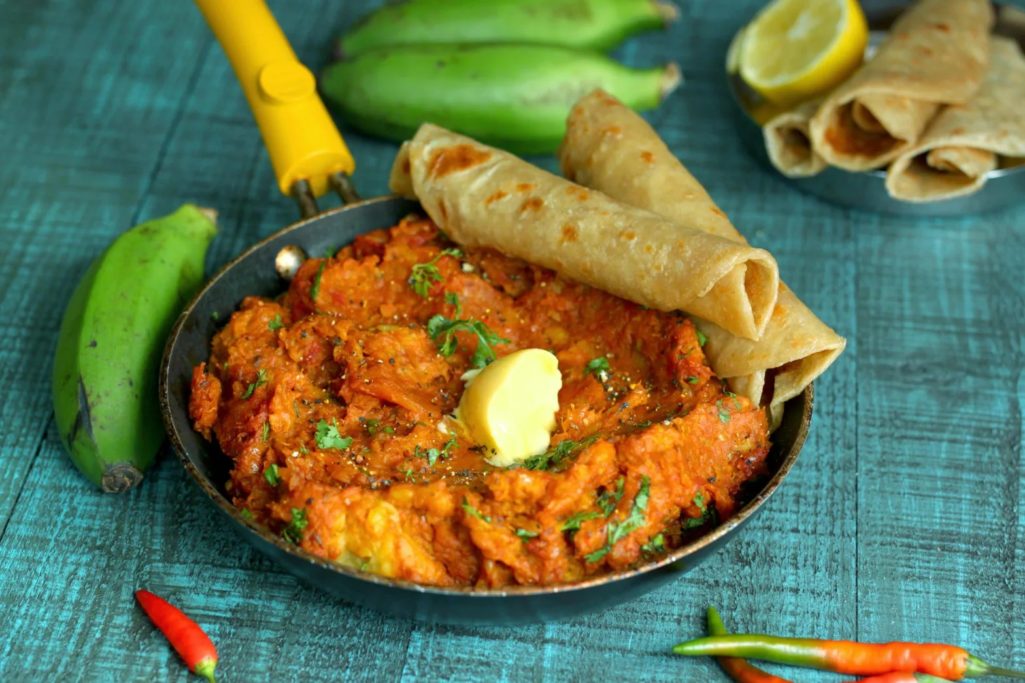 The word Matoke is originally from the Ugandans of the Lake Victoria region. It refers to the cooked green bananas. Get Recipe Here >>
#8. Pak Choi Mchicha By Velvet Vinegar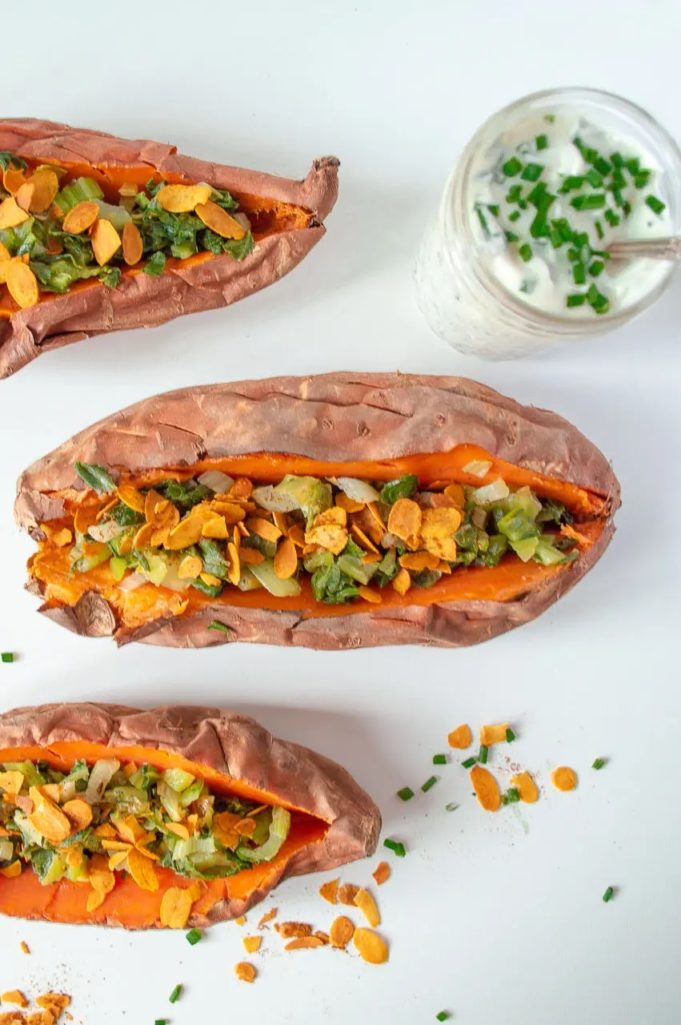 Pak Choi Mchicha is a delicious African Recipe mostly consume as street food in Tanzania. Get Recipe Here >>
ALSO READ: Ever Cooked West African Egusi Soup Recipes? Here Are 10 Delicious Variations To Choose From
#9. Ugandan Rolex By Sanjana Feasts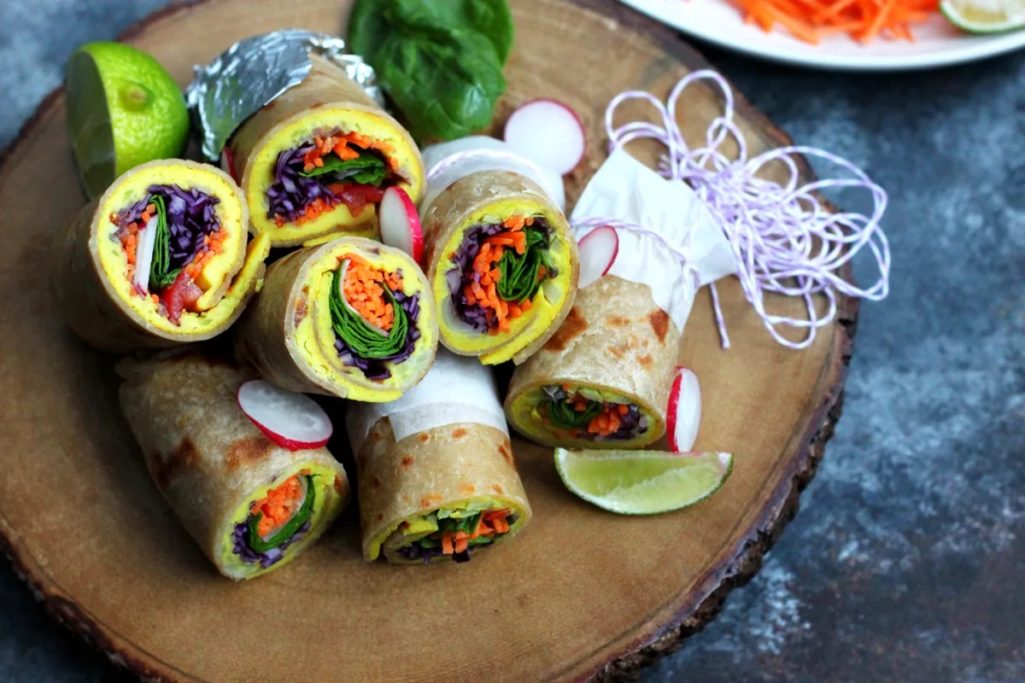 Ugandan Rolex: East African Breakfast Wraps Rolled with a Vegan Omelette Inside. Get Recipe Here >>
#10. Oyster & Cremini Mushrooms Pepper Soup By AfroVitality Eats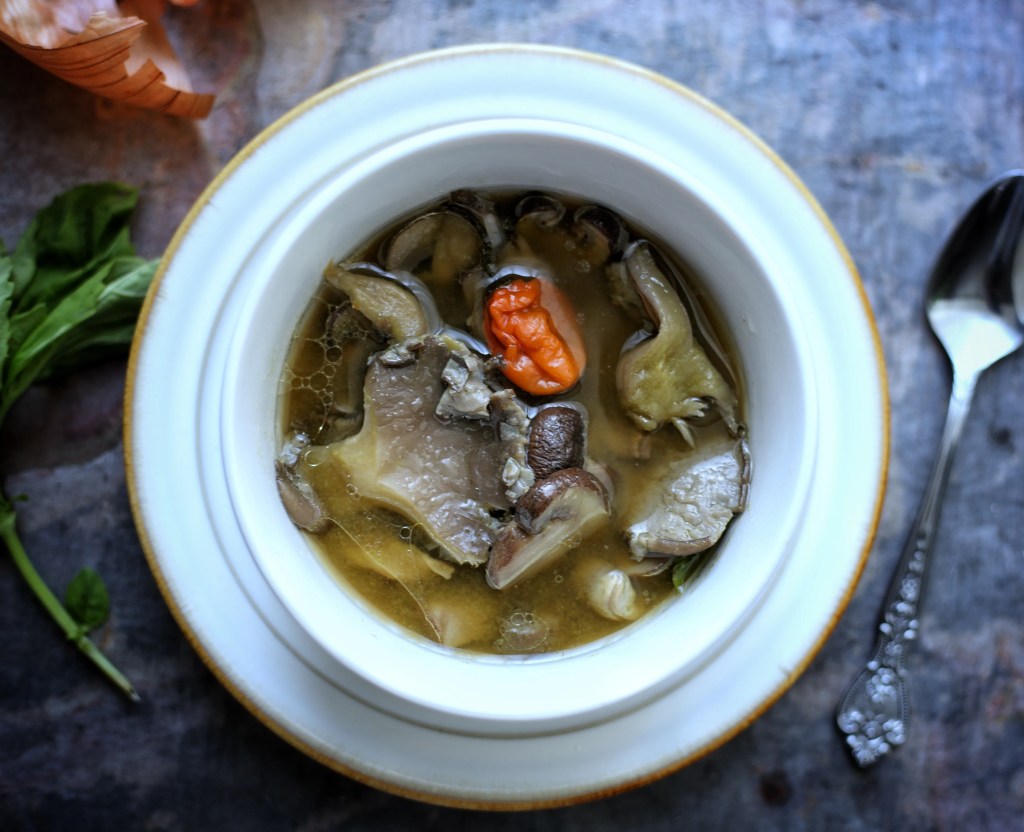 Simple Mushroom pepper soup, the perfect " Soup of the day". Pepper Soup is a light, broth-like usually spicy soup and packed with loads of flavor. Enjoyed in west African countries like Cameroon, Nigeria, Ghana, and more. Get Recipe Here >>
Conclusion
You never know, this might be your calling to become vegan. There is more to being vegan than eating 'boring and bland' leaves and salads. You don't have to be vegan or vegetarian to enjoy some good exotic vegan home-cooked meals. Maybe you love trying new things and enjoying different food from different nationalities. Try these different African vegan recipes for a change.
ALSO READ: South Africa Is Leading The Continent Into Vegan Lifestyle
If you are a vegan, leave your mark on the planet this October by creating awareness about the benefits of being a vegetarian to others. Help create a better world and prevent killer illnesses and various health issues by urging people to eat healthily. Better still, wow them with one of the recipes above. Which of them do you think you will try first? Let us know in the comment box below.